Click Here for More Articles on Shutdown Streaming
BWW Previews: RICHIES MUSICAL SHOW at YOUTUBE
MUSICAL IN THE TIME OF COVID19!
Dear diary, the virus ( from this day on I refuse to say the name of the virus out loud like Harry Potter has done it with Vo.... you know who) is still dancing through our lives and got mostly everything on hold. Our way back to (next to) normal is like a bus ride down a bumpy long road into the unknown. (sorry not sorry for the catchy tune) Since the world is in a Lockdown for quite a while, we got used to wearing masks in public and dressing up properly for Home Office Video Conferences. Here might be another great opportunity to dress up. Robino Rich, well know TV-Host (Backstage reports for DISNEY, Stage Entertainment, and others) and Youtuber, presents a 90 Minute Musical Concert called RICHIE'S MUSICAL SHOW with the likes of Anja Backus, Gino Emnes, Richard Fuchs, Lisa Antoni, Maren Somberg, Marcella Adema, Maricel Wölk, Ornella de Santis, Raphael Groß, and Yvonne Köstler. The concert will take place on June 7th, at 7 p.m. CEST on Youtube. To enter the "show" you need to buy a ticket ( and of course put on something beautiful for a special night at your living room) click here to find out more.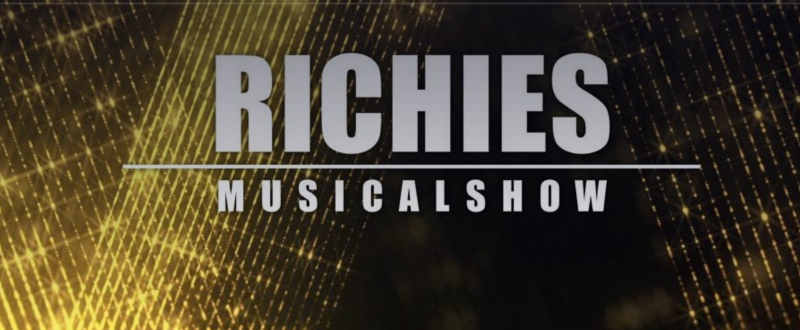 Let's have a chat with the man who is behind all that.
BWW.: A 90-minute BEST OF MUSICAL SHOW with some of Germany's finest voices in the business sounds like a Mammut task, apart from the technical requirements. What can we expect, live performances from everyone's living room?
RR.: It's a challenge and to be honest, quite a bit larger than expected but hey, that's what it is about! To hedge one's bets is not helping you to achieve your goals and that's not what I stand for! Everyone involved in the concert is already in preparation mode, everything is in a full swing. I don't want to reveal too much but our Living Room Concert is as gobsmacking as a TONY AWARDS Opening Number. (laughs) 10 Musical Stars are performing some of the most loved Musical Hits. The Concert Cast is not only split in different cities but also even different countries. Nevertheless, we are doing duets and ensemble numbers. It's going to be amazing!
BWW.: RICHIE'S MUSICAL SHOW can be seen a bit different from all the other Online Concerts we have enjoyed so far. For your show, people have to purchase tickets to take part in. They can choose between three different categories. Tell us something about the packages and why you decided to sell tickets?
RR.: Due to Corona, none of us is able to visit theatres or concerts. Artists as we all are, are serious about our profession which we love and still want to make a living out of it. I already did two concerts before, both of them for free. This time it's bigger and even more spectacular. We can compare it to NETFLIX, you pay an entry fee and get the finest Entertainment, transported into your living room. We decided to create three different categories, all of them affordable for everyone and much cheaper than in "real life". Audiences can enjoy the show for only 14.99 CHF. If you want a little extra and are interested in backstage footage, categories 2 for 34.99 CHF might be the one for you. Our premium package which is 64.99 CHF is coming with a signed poster from everyone involved in the concert. Just to mention, this is a challenge itself, the posters are on a journey through Europe to get everyone's signature on it before they are sent off to our Premium Package Customers.
BWW.: A glimpse to the future, any chance that, after things are getting back to normal, any chance you are doing a concert like this, with an Audience in the room? RICHIE'S MUSICAL SHOW ON TOUR, perhaps?
RR.: If you asked me the same question just before Corona my answer would have been No. The show came alive because of Corona and all the constrictions. I usually work as a promoter for DISNEY, the EUROPA PARK, and many others. Since mostly everything got canceled, I came up with the idea, creating something on my own. I got superb feedback, so, why not?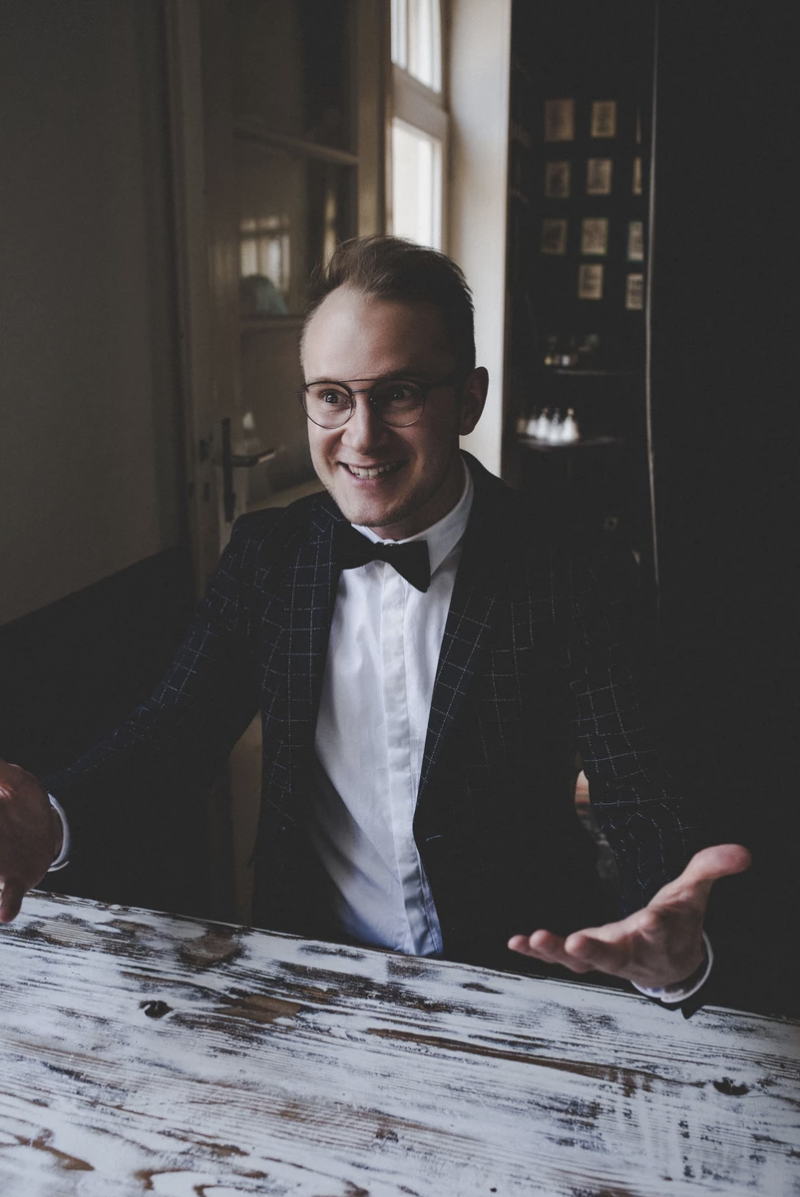 BWW.: I remember a clip of you on Instagram singing (or may I say, trying to do so) with Yvonne Köstler. Any chance you gonna re-create that fun at the concert? (click here for Richies Singing performance)
RR.:(Laughing) Thank you very much, I'm sure! I brought her into laughing out loud hard. Such an amazing moment with Yvonne. I am not the best singer but I will give it a try during the concert. I am so looking forward to performing with Anja Backus und Yvonne Köstler, I hope they are ready for me. Be prepared!
BWW.: Thank you for your time and your commitment to our beloved Musical Theatre. Stay safe, stay healthy, and in your case, stay Richie!
RR.: Thank you for your work, even during these Corona times!
Dear diary, we should do our laundry because we want to get dressed properly. Stay safe and healthy and enjoy the concert.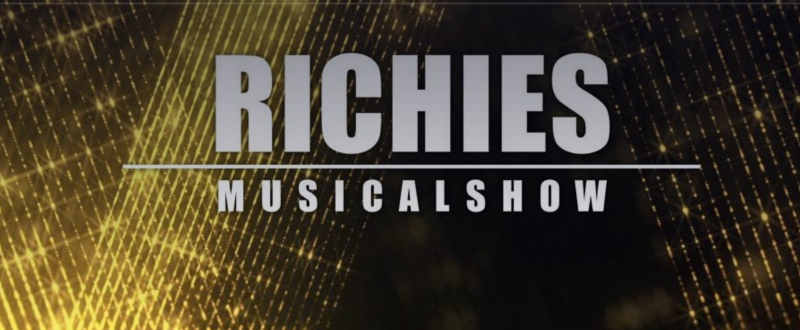 Follow Robino on Instagram, Facebook, and Youtube, or learn more about his work and projects on www.robinorich.com
For tickets for RICHIE'S MUSICAL SHOW click here. You can choose between three different categories.
Cat. 3: 14,99 SFR (includes Entry to the Live-Stream)
Cat.2: 34,99 SFR (includes Entry to the Live-Stream and Special Backstage Footage)
Cat.1: 64,99 SFR (includes all above and a Poster from the Concert signed by the Actors)
RICHIE'S MUSICAL SHOW will be aired on June 7th, 7 p.m. CET on Youtube.
Related Articles
Martin Ganeider, born in the beautiful mountains of Austria (not so Sound of musicish as some might think) Felt in love with Musical theatre when (read more...)