THE MILF NEXT DOOR Comes to Melbourne Fringe Festival
Performances run 9-23 October.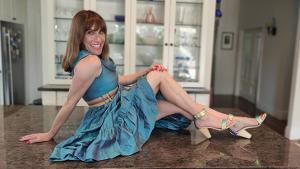 The MILF Next Door is stand-up comedy and song, created and performed by Marilyn Leder about dating as a newly separated 50 year old Jewish mamma. After sold out performances at 2022 Melbourne International Comedy Festival, the show has been updated for Melbourne Fringe Festival.
What happens when a nice Jewish 50 year old mother and lecturer leaves her freeloading husband of 20 years and rediscovers life's joys, hope and intimacy with sexy and energetic men 10-20 years her junior? ... Female empowerment, baby! After a series of disastrous dates with age-appropriate, dull suitors, Marilyn sets her online dating demographics to 30-40 year olds. Almost overnight, her inbox overflows with young hotties wanting to spoil her and remind her how gorgeous and talented she is. They love her sweet nurturing nature, passion and energy. When a 32 year old hottie makes advances as she's tending to her slow cooked lamb, he's so young and the oxytocin flows so fast, she nearly starts lactating!
Comedian and singer, Marilyn Leder is a film and television lecturer, screenwriter and script assessor and previously interned at Twentieth Century Fox for Jason Alexander and NBC Development in Los Angeles, searching for new writers for Seinfeld, Frasier and Friends. Marilyn has performed in Buddy-The Buddy Holly Story musical and has performed stand-up comedy widely in Melboune and Los Angeles at The Improv and The Comedy Store, where she likes to brag that Chris Rock once supported her (he actually pushed in before her to test some material). The MILF Next Door is directed by Jeremy Stanford, (Charlie and the Chocolate Factory).
8:30pm Oct 9,11,12 and 10pm Oct 15 - Speakeasy Theatre, 522 Flinders Street Melbourne
8:00pm Oct 20 and 23 - Classic Southside, 9 Gordon Street Elsternwick
Full: $25 / Concession: $22 / Group: $20
TO BOOK TICKETS visit melbournefringe.com.au or call (03) 9660 9666
More Hot Stories For You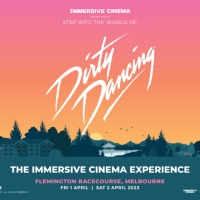 DIRTY DANCING: THE IMMERSIVE CINEMA EXPERIENCE Returns To Melbourne April 2023

November 23, 2022

One of the biggest cultural sensations in recent years is on its way back. The Mushroom Group's Immersive Cinema, in collaboration with Lionsgate, is excited to announce the highly anticipated return of its ground-breaking Dirty Dancing immersive cinema event series, exclusively in Melbourne.
---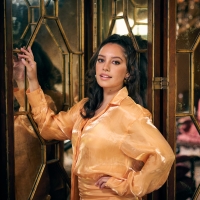 Lorinda May Merrypor to Lead & JULIET at Regent Theatre

November 20, 2022

The producers of West End and Broadway smash hit & JULIET have announced Lorinda May Merrypor will take on her first starring role as 'Juliet' when the Australian production premieres at Melbourne's Regent Theatre in March 2023. 
---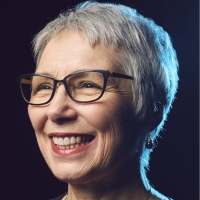 Lucy Guerin Inc. Announces Bequest From Chloe Munro OA

November 16, 2022

Ian McDougall, Chair of leading Australian dance company Lucy Guerin Inc (LGI) has announced that Chloe Munro OA, the former LGI Chair who passed away in June 2021 has made a bequest of two million dollars – the largest ever for Australian contemporary dance - to the company, with specific obligations to its usage.
---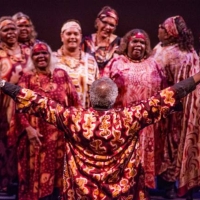 Central Australian Aboriginal Women's Choir Will Perform as Special Guests at This Year's Carols By Candlelight

November 16, 2022

For over 80 years, Vision Australia's Carols by Candlelight presented by AAMI has been supporting children who are blind or have low vision and this year. Andrew Kay AM and Desert Song Festival have announced that for the very first time the Central Australian Women's Choir will perform as special guests.
---
Musica Viva Australia's Melbourne International Chamber Music Competition Announces Competitors

November 16, 2022

Musica Viva Australia (MVA) has announced the 14 selected ensembles for the Melbourne International Chamber Music Competition (MICMC), which will be held live in Melbourne next year from 3rd to 9th July, bringing some of the world's most outstanding young chamber musicians to Australia.
---