VIDEO: Kenya Barris Discusses the Juneteenth Musical He Wrote with Pharrell on THE TONIGHT SHOW
Kenya Barris, the creator of black-ish, was a guest on Tuesday night's episode of The Tonight Show Starring Jimmy Fallon! Barris was there to talk about bringing the Juneteenth musical he created with Pharrell to Netflix and to break down why Juneteenth should be considered the true day of independence.
Barris explained how the musical came to be saying, "Pharrell and I sold a play, along with one of the writers who we wrote "Juneteenth" with, this guy Peter Saji. But we sold a play." He continued, "Juneteenth, to me, was one of my personal things. I feel like I wanted to make that a national holiday. I wanted to help make that a national holiday and I feel like, you know, the notion of people understanding that slavery is the recessive scar that all of us -- Black, white, whatever, you know what I'm saying? Asian, Latinx -- like we all, as Americans, it's the thing that we all share. There's never been an apology for slavery. So, there's never been anything that said slavery was "legally wrong," you know what I'm saying? Greatest human atrocity in like, you know, modern history. And so I feel like the idea of celebrating that, from an American standpoint, might really start to help the healing, so it's something really important to me."
Barris continued, "So Ted Sarandos and I, we saw Trump was gonna have his rally and we started talking. He was gonna have it on Juneteenth. We were like, "This isn't okay," and plays take a long time and Pharrell, being who he is and being a partner, when we got together and we called Ted and Ted was immediately receptive. And we're gonna do a musical about Juneteenth. Pharrell's gonna do the music and EVP with me. And we have a great writer and we're gonna get a director, but like we wanna bring this to the audience and, hopefully, goal is to, next Juneteenth have it come on, you know, Netflix as like a weekend, to explain it to everybody also, but to celebrate the day in a really big way."
Watch the interview below!

Related Stories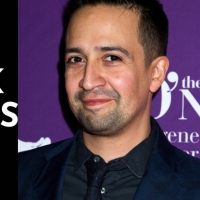 Lin-Manuel Miranda To Return For HIS DARK MATERIALS Season 3 On HBO

October 6, 2022

HBO has confirmed that award-winning composer and actor Lin-Manuel Miranda will return for the third season of the fantasy drama.
---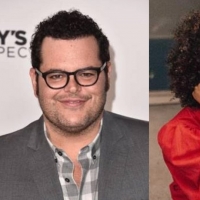 Development Halts On Disney+ BEAUTY AND THE BEAST Prequel Series

February 10, 2022

A planned Beauty and the Beast musical prequel series will not move forward at Disney+.
---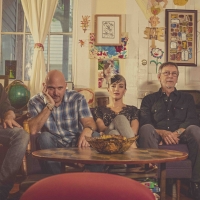 Tony & Grammy Winner Michael Cerveris' Loose Cattle to Stream Live Performance Tonight

January 5, 2022

Loose Cattle, fronted by two-time Tony Award & Grammy winner Michael Cerveris and Kimberly Kaye, will stream a performance live from New Orleans tonight!
---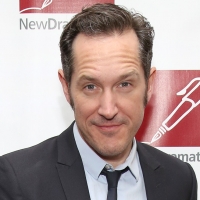 Bertie Carvel Joins THE CROWN Season Five As Tony Blair

October 28, 2021

The acclaimed Netflix series, 'The Crown' has added Tony Award-winning actor Bertie Carvel to its cast in the role of British Prime Minister Tony Blair.
---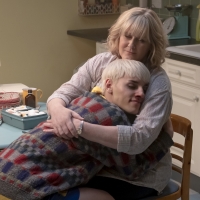 REVIEW ROUNDUP: What Do Critics Think of EVERYBODY'S TALKING ABOUT JAMIE?

September 17, 2021

Inspired by true events, Everybody's Talking About Jamie follows Jamie New (Harwood), a teenager from Sheffield, who dreams of life on stage.
---