VIDEO: Idina Menzel Talks Returning to See WICKED on Broadway on THE VIEW
Menzel's new children's book, "Loud Mouth," is out now.
Idina Menzel stopped by The View this morning with her sister, Cara Mentzel, to discuss their new children's book, "Loud Mouse."
During the interview, Menzel discussed her recent induction as a Disney Legend, her new film with Adam Sandler, and described her recent visit back to see Wicked on Broadway.
"Sitting next to my son and watching it all these years later was a gift because when you have some time away and you have the objectivity to realize what you were a part of and to have your 13-year-old kid there, who wasn't even born yet, was special," Menzel shared.
She also told the story of how she told her son's basketball team that she was the original Elphaba and revealed the special Wicked easter egg that is illustrated in her new book.
Their new book, "Loud Mouse," follows two mouse sisters. When one of the mice is afraid to use her big, beautiful voice, the support from her sister inspires her to embrace her talents.
Check out photos from Menzel's recent visit to Wicked on Broadway here.
Idina Menzel rose to fame for her role as 'Maureen' in the popular Broadway musical RENT, and her career took off when she won a Tony Award for her role as 'Elphaba, the Wicked Witch of the West,' in WICKED. Her voice can be heard as 'Elsa' in Disney's Oscar® winning Frozen, the second highest grossing animated films of all time.
Menzel has also been seen in Lifetime's recent Beaches remake and in Prime Video's musical adaption of Cinderella. She will be seen in the upcoming Disney+ film Disenchanted.
Menzel was previously seen on Broadway in the original production IF/THEN, for which she earned her third Tony nomination. She also starred in Michael John LaChiusa's musical SEE WHAT I WANNA SEE, directed by Ted Sperling at The Public Theater. Other Off-Broadway credits include the pre-Broadway production of RENT and THE VAGINA MONOLOGUES.
Watch The View segment here:

Related Stories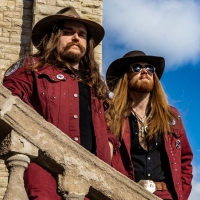 Heavy & Western Band The Comancheros Storm Scene with New Album 'Memphis to Mexico'

November 28, 2022

The Comancheros have entranced fans far and wide with their self-described 'Utter Dionysian chaos.' Notably, the three-piece comprised of lead singer Tanner Jones, drummer Michael 'Bobcat' Cook, and bassist/vocalist Jon 'Deere' Green, made their first appearance at Nashville's infamous Whiskey Jam in September 2022.
---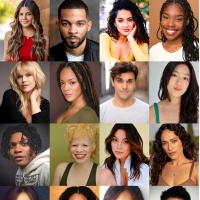 Disney Television Discovers: Talent Showcase Actors Revealed

November 28, 2022

In its 21st year, ABC Entertainment Talent and Casting is excited to present emerging talent from coast to coast with 2022's Disney Television Discovers: Talent Showcase. As a part of their continued commitment to creating opportunities for rising artists to be discovered, nurtured and celebrated.
---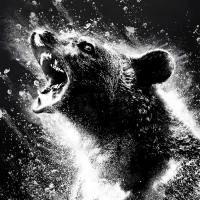 Photo: First COCAINE BEAR Film Poster Revealed

November 28, 2022

Cocaine Bear stars Keri Russell (The Americans), Emmy winner Margo Martindale (The Americans), Emmy winner Ray Liotta (The Many Saints of Newark), Alden Ehrenreich (Solo: A Star Wars Story), O'Shea Jackson Jr. (Straight Outta Compton), Jesse Tyler Ferguson (Modern Family), and more. Check out the new photo now!
---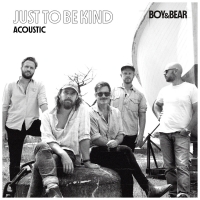 Boy & Bear Share Special Acoustic Version of New Single 'Just To Be Kind'

November 28, 2022

The band's second step in a new chapter, "Just to Be Kind" receives an even more intimate treatment for listeners, showcasing the croon of Dave Hosking's vocals amid a soft guitar and piano-led backing from the band. The original single continued a jubilant return to music for Boy & Bear in 2022, first marked by February single "State of Flight."
---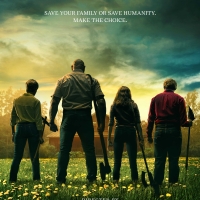 Photo: New KNOCK AT THE CABIN Poster Released

November 28, 2022

From visionary filmmaker M. Night Shyamalan, Knock at the Cabin stars Dave Bautista (Dune, Guardians of the Galaxy franchise), Tony award and Emmy nominee Jonathan Groff (Hamilton, Mindhunter), Ben Aldridge (Pennyworth, Fleabag), BAFTA nominee Nikki Amuka-Bird (Persuasion, Old), newcomer Kristen Cui, and more. Check out the new photo poster!
---