Tony Goldwyn Directed PAL JOEY May Be Returning To Broadway Next Year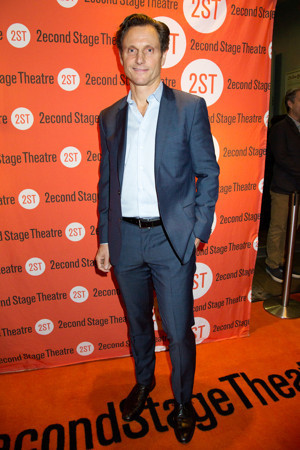 Larry King has revealed on Twitter that a Tony Goldwyn-directed production of PAL JOEY will come to Broadway next year. Camille A. Brown (Once On This Island) is reportedly attached to the project as choreographer.
Goldwyn directed a reading of the musical last year, starring Marin Mazzie. No word yet if she's attached to the upcoming revival.
With music Richard Rodgers and lyrics by Lorenz Hart, and set in Chicago in the late 1930s, Pal Joey is the story of Joey Evans, a brash, scheming song and dance man with dreams of owning his own nightclub. Joey abandons his wholesome girlfriend Linda English, to charm a rich, married older woman, Vera Simpson, in the hope that she'll set him up in business.
The most recent Broadway revival of the musical classic was produced by the Roundabout Theatre Company in 2008. This production featured a new book by Richard Greenberg, based on the original book by John O'Hara, with music direction by Paul Gemignani, and choreography by Graciela Daniele. Joe Mantello directed.
The score includes such classic songs as "Bewitched, Bothered and Bewildered," "I Could Write a Book," "You Mustn't Kick It Around," and "Zip," among others. The new production also featured "I'm Talking to My Pal," a song that had been dropped from the score during its out-of-town tryout, and which was heard on Broadway for the first time in the revival.