THE MOST AMAZING STORY EVER SUNG Makes Its NY Premiere 9/21-23 at Lincoln Center
Direct from Colombia, the critically-acclaimed musical sensation The Most Amazing Story Ever Sung -La más grande historia jamás cantada- makes its New York premiere September 21-23, 2012. Under the direction of Rob Barron and the artistic production of the recognized musical theater company Misi Producciones, The Most Amazing Story Ever Sung presents "a rarely explored aspect from Jesus Christ's life: the years during his infancy and his adult life before He became this recognized public figure. This lavish, family-friendly spectacle, guaranteed to be the season's first must-see event will play at Lincoln Center's Frederick P. Rose Hall (Broadway at 60th Street, New York, NY). Performed entirely in Spanish with English supertitles."
The Most Amazing Story Ever Sung is a show entirely sung with original Latin rhythms combined with jazz, rock and gospel and a chorus of children and adult voices. This performance is based on the conventional foundations of Evangelical canons, the apocryphal canons, the material from the Dead Sea, as well as on the manuscripts of Nag Hammadi. The Narrator is the well-known Mexican tenor Miguel Ángel Ramírez; Jesus during his adult life is played by actor and singer Felipe Salazar; Mary is played by fine arts performer and singer Juliana Reyes; dancer and composer Jaime Ortiz is the play's male devil while Isa Mosquera, pop singer, will play his counterpart as the female devil. Featuring more than 85 dancers, singers and actors, including 35 young performers, ages 7 through 18, and over 600 costumes designed by Colombian artisans, sculptors and artists and written by Arturo Tovar, music and lyrics by María Isabel Murillo, and direction by Rob Barron, this lavish, family-friendly spectacle is guaranteed to be the season's first must-see event.
María Isabel Murillo Samper, director of Misi Producciones, music composer and co-author of The Most Amazing Story Ever Sung, states: "The distinctiveness about this show is that we find a Jesus who doesn't represent any philosophical figure in particular, but instead all of Humanity in its essence, and with a thought that won't fail to surprise everyone." 
Misi Producciones is a musical theater company with the most substantial and developed theater production in Colombia. The company is a pioneer within this field of art and is celebrating its 25th anniversary. Founded by the composer and musical teacher María Isabel Murillo, its two greatest foundations are: developing outstanding artists from an early age and producing original and universal musicals, one of them being the first authorized Spanish version of West Side Story, which was mentioned by Arthur Laurents in his autobiography. 
When: September 21 @ 8pm; September 22 @ 2 & 8pm; September 23 @ 2pm
Where: Rose Theater in Jazz at Lincoln Center's Frederick P. Rose Hall (Broadway at 60th Street. New York, NY)
Prices: Starting at $45
More info: For tickets go to www.themostamazingstorynyc.com

Related Stories
More Hot Stories For You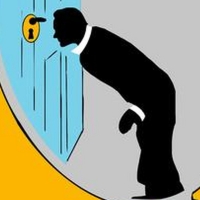 Damon Daunno, Amber Gray, Grace McLean and Margo Seibert Join LOVE THE STRUGGLE Joe's Pub Concert

November 23, 2022

Rehearsals began last week for a concert on Monday, December 5 at Joe's Pub being presented in collaboration with Maestra Music featuring song highlights from Love The Struggle, a new musical co-written by Stacy Krayand Yair Evnine about the French existential philosophers and social activists Simone de Beauvoir and Jean-Paul Sartre.
---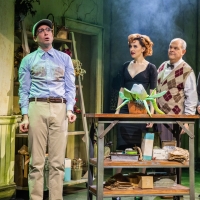 Photos: First Look at Matt Doyle as 'Seymour' in LITTLE SHOP OF HORRORS

November 23, 2022

See production photos of Tony Award winner Matt Doyle as Seymour in the three-time Best Revival Award-winning LITTLE SHOP OF HORRORS, now in its third year of performances at the Westside Theatre.
---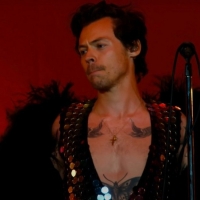 Video: Harry Styles Sings 'Memory' From CATS and Andrew Lloyd Webber Responds

November 23, 2022

At a recent Harry Styles concert, the popstar took a brief interlude between songs to sing a bit of 'Memory', from Andrew Lloyd Webber's Cats. Webber himself saw the video and responded on Twitter.
---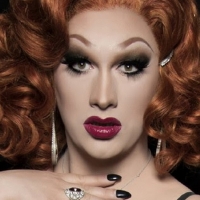 Wake Up With BWW 11/23: DRAG RACE's Jinkx Monsoon to Join CHICAGO, and More!

November 23, 2022

Top stories include Drag Race star Jinkx Monsoon playing Matron 'Mama' Morton in Chicago on Broadway next year! Plus, we took you inside rehearsal for the Macy's Thanksgiving Day Parade, and more!
---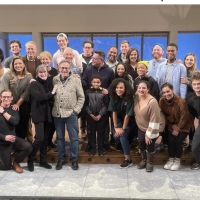 Photos: Original MERRILY WE ROLL ALONG Cast Members Stop By The Off-Broadway Revival

November 22, 2022

Hey old friend! Members of the original Broadway company of Stephen Sondheim and James Lapine's Merrily We Roll Along, stopped by the show's starry Off-Broadway production at New York Theatre Workshop! See photos from their visit!
---