Special Debut of the Month - A CHRISTMAS STORY LIVE's 'Ralphie' - Andy Walken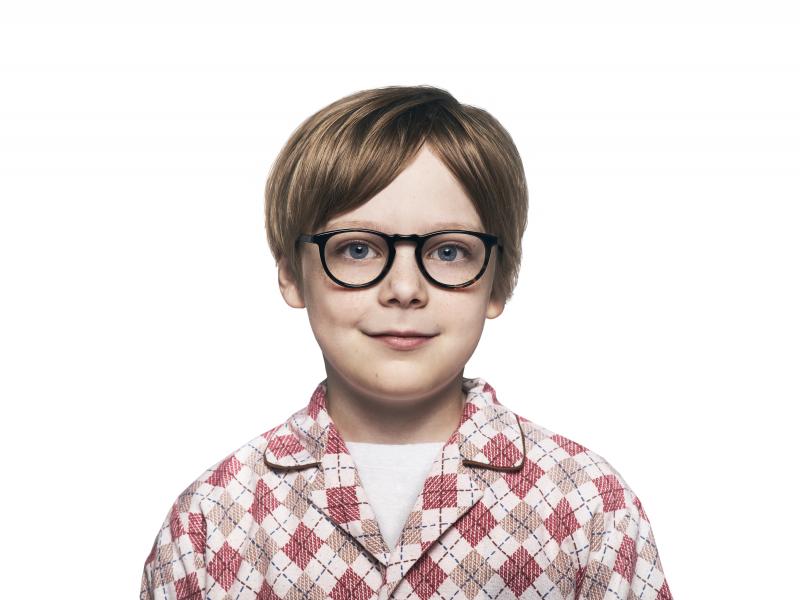 After a nationwide digital casting call, 11-year-old Andy Walken, from Seattle, WA, was cast in the role of "Ralphie Parker," the lead character in FOX's live musical event, A CHRISTMAS STORY LIVE!, airing Sunday, Dec. 17 (7:00-10:00 PM ET live/PT tape-delayed) on FOX. Walken joins an all-star cast including Emmy Award nominee Maya Rudolph who will star as "Ralphie's" mother; and two-time Tony Award winner Matthew Broderick, who will star as the narrator.
In a special edition of 'Debut of the Month', Walken speaks with BWW about making his musical television debut!
First of all, congratulations! I'm assuming you were you a big fan of the movie before your casting.
Thank you so much, and yes I was! I'm a big fan of the movie. I watch it every year!
How did you prepare for your audition? Did you watch the film a few extra times?
Well, I got the script and I got the songs and I started memorizing it from there. And yes, watching the movie was very helpful.
Do you see any similarities between yourself and Ralphie?
Well there are some things. We can both talk to our parents about things we want. Hmm...I wonder what that could be? He also has a very big imagination. Ralphie
believes he has to be a cowboy to get that Red Ryder and I believe that I can be an actor.
When you first found out you got the part, what was the first thing that went through your head?
I thought, 'What?! Oh my gosh is this real? Am I dreaming? This is a dream! Or am I imagining this? What is going on here?' I could not believe it!
That must have been so thrilling for you!
It really was. It was the best moment I've ever had in my life.
So now that rehearsals are underway, what has been the most challenging thing for you?
Probably the choreography I would think, but I'm getting it very well. We're having a few changes, but we're getting them down. I'm also a figure skater so it wasn't that hard to learn, but it's a different style of choreography.
What has it been like working with this talented cast and the entire creative team?
It's so amazing to get to work with them. They're such awesome people and I like them a lot! Matthew is hilarious, Maya is hilarious, Chris is hilarious and Tyler is awesome!
Do they give you advice and help you out on the set?
Yes. Yes, they do.
What has been the most fun for you so far?
The most fun has got to be 'Ralphie to the Rescue.' I love that song! It's the best, the absolute best. The choreography, which goes from the classroom to an entire wild west setting, is so much fun!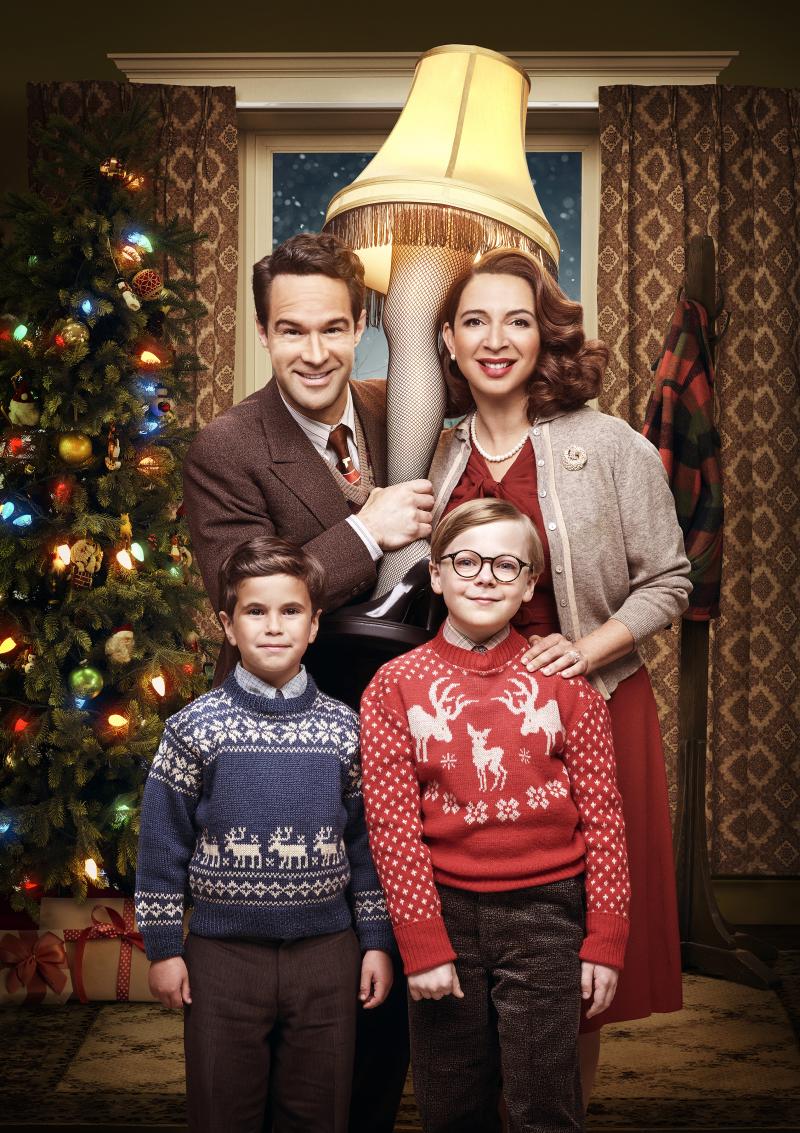 This story takes place in 1940, which was a long time ago, and the movie came out in the 1980's, which was also a long time ago. Why do you think people still love this story so much in 2017?
Heart. It's just so amazing to get to watch Ralphie and his story and people can relate to it.
So you think it reminds them of their own holiday experiences?
Yes, I would agree with that.
I understand there were some new songs that were written for this television broadcast.
Yes, there's one new song. A Chanukah song, since it's the fifth night of Chanukah. And Ana Gastayer is playing Mrs. Schwartz and she has an amazing voice so she sings it full out and amazing. One day, I was in school and that house is about 500 feet, about a football field away from where she was rehearsing, and I could hear her singing from all the way over there!
What are you most excited for viewers to see when the show airs live?
Getting the Gun, I think. Or maybe Santa kicking Ralphie down the big slide!
Is there a special present you're hoping for this holiday season?
I want a Cosmo. It's a little robot that learns and memorizes the way you play with it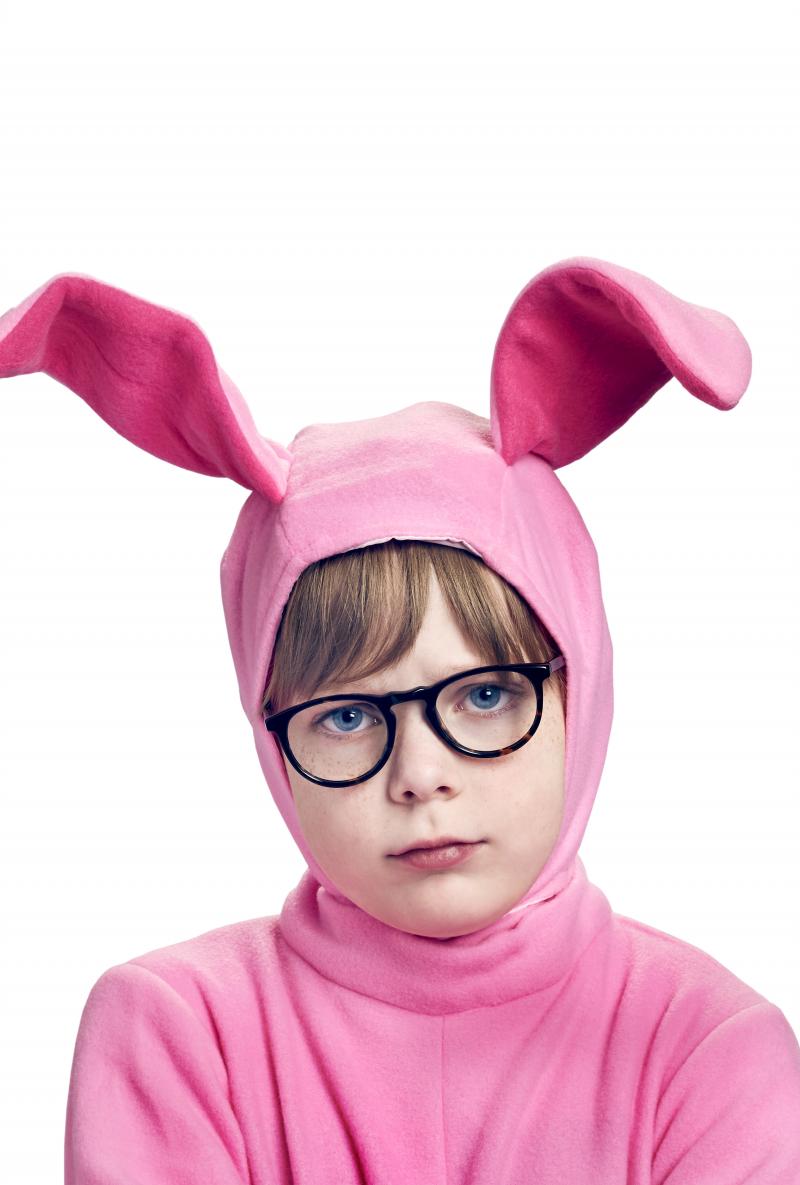 and you can teach it new tricks. And it's cute actually. It has a mind of it's own.
What do you hope will happen next in your career? Would you like to come to Broadway, or maybe do more TV and movies?
I actually really want to come to Broadway after this because I just found singing to be more enjoyable than anything I've ever done. So yes, I really want to do that every night on Broadway.
Have you ever had the chance to see a Broadway show?
I've seen a lot actually! I've seen Mary Poppins, Into the Woods, Phantom of the Opera, and Come From Away. Oh and Hamilton! Ya gotta love Hamilton!
Well break a leg! We're all so excited to see the show!
Below, watch as Andy Walken learns he was cast in the lead role, and be sure to tune in for A CHRISTMAS STORY LIVE!, airing Sunday, Dec. 17 (7:00-10:00 PM ET live/PT tape-delayed) on FOX!
From Warner Horizon Unscripted & Alternative Television, A CHRISTMAS STORY LIVE! is inspired by the holiday classic feature "A Christmas Story" and the Tony Award-nominated Broadway production "A Christmas Story: The Musical." The epic adaptation will be filmed at the historic Warner Bros. Studios in Burbank.
A CHRISTMAS STORY LIVE! will be produced by Warner Horizon Unscripted & Alternative Television. Marc Platt ("Grease: Live," "La La Land," "Wicked") and Adam Siegel ("Grease: Live") will executive-produce, with Jonathan Tolins and Robert Cary ("Grease: Live," "Anything but Love," "Ira & Abby") serving as co-executive producers and writers. Scott Ellis (the 2016 Broadway revival of "She Loves Me," "Weeds") is an executive producer and will serve as the director overseeing the stage direction. Alex Rudzinski ("Grease: Live," "Dancing with the Stars") is an executive producer and will serve as the live television director. Benj Pasek and Justin Paul ("Dear Evan Hansen," "La La Land"), who composed the original score to "A Christmas Story: The Musical," will compose several new songs for the LIVE television event.
Photo credit: TOMMY GARCIA / FOX