Photo Flash: Hal Linden, Donna McKechnie and More Celebrate THE PAJAMA GAME Opening at Arena Stage
Arena Stage at the Mead Center for American Theater presented the American Artist Award to Tony and Emmy Award-winning actor Hal Linden, who is currently performing in Arthur Miller's The Price in Arena Stage's Kogod Cradle. The award was presented last night, November 8, 2017, as part of the opening night celebration for the musical comedy The Pajama Game, directed by Alan Paul. Scroll down for photos from the festivities!
Hal Linden is an actor, singer and musician whose career has spanned over 65 years on stage, TV, film and a cabaret-style variety show which tours nationally, Hal Linden in Concert. He is perhaps best known for his portrayal of police precinct captain Barney Miller in the hit TV series Barney Miller, which earned him seven Emmy Award nominations and three Golden Globe nominations. Film credits include Bells Are Ringing; When You Comin' Back; Red Ryder?; Starflight One; Out To Sea; A New Life; and Time Changer. Linden has performed in over 20 Broadway and Off-Broadway productions, including the revival of The Pajama Game, the revival of Cole Porter's Anything Goes and The Rothschilds, for which he won a Tony Award for Best Actor in a Musical. He currently serves as spokesman for the Jewish National Fund.
The American Artist Award recognizes artists of the highest caliber, honoring their work and significant contributions to American theater. Past awardees include Moisés Kaufman, Sheldon Harnick, Kathleen Turner, Leslie Uggams, Edward Albee, James Earl Jones, Robert "Bob" Alexander, August Wilson and Arena Stage co-founder Zelda Fichandler.
"It's an honor just being involved with Arena Stage this season," says Linden. "Art is man's way of reminding himself he's not perfect and we all need art. It's an honor to be recognized for my work and my art, and to receive this award."
Winner of the 1955 Tony Award for Best Musical and based on the novel 7½ Cents by Richard Bissell, The Pajama Game follows Sid Sorokin and Babe Williams in a battle of the sexes romance that soars with seductive dance numbers like "Steam Heat" and "Hernando's Hideaway."
The Pajama Game features Tim Rogan (Beauty and the Beast national tour) as Sid, Britney Coleman (Broadway's Sunset Boulevard) as Babe, Edward Gero (Arena's The Originalist) as Hasler, Tony Award winner Donna McKechnie (Broadway's A Chorus Line) as Mabel, Nancy Anderson (Broadway's Sunset Boulevard) as Gladys, Eddie Korbich (Broadway's The Little Mermaid) as Hines, Blakely Slaybaugh (Shrek The Musical national tour) as Prez, Elliot Dash (Shakespeare Theatre Company's Kiss Me, Kate) as Pop and Gabi Stapula (The Muny's Newsies) as Mae.
With direction by Alan Paul and featuring musical direction by James Cunningham, choreography by Parker Esse and dance music arrangement by Michael Dansicker, The Pajama Game runs October 27-December 24, 2017.
Photo Credit: Cameron Whitman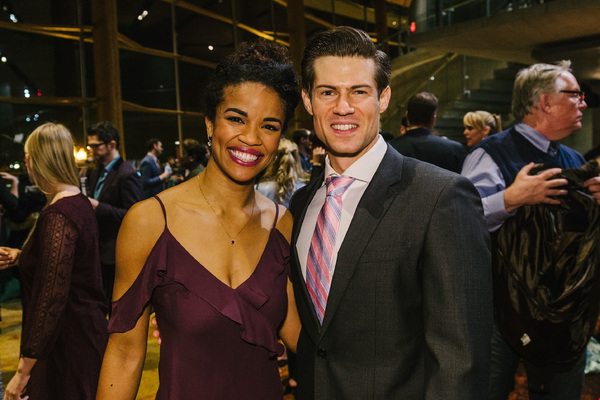 Britney Coleman (Babe Williams) and Tim Rogan (Sid Sorokin)

Director Alan Paul and Artistic Director Molly Smith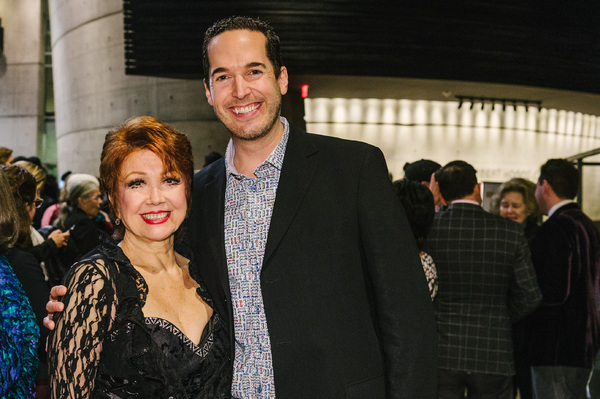 Donna McKechnie (Mabel) and Choreographer Parker Esse

Eddie Korbich (Hines) and Edward Gero (Hasler)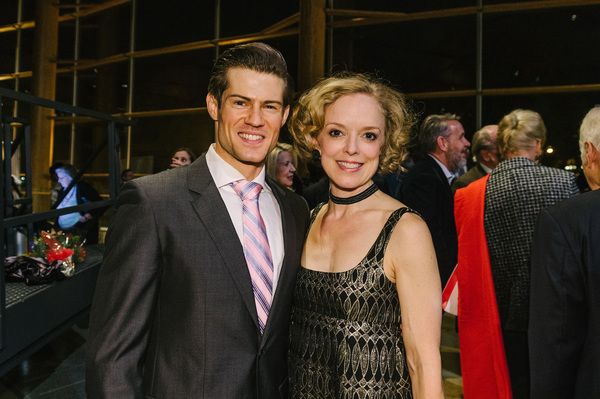 Tim Rogan (Sid Sorokin) and Nancy Anderson (Gladys)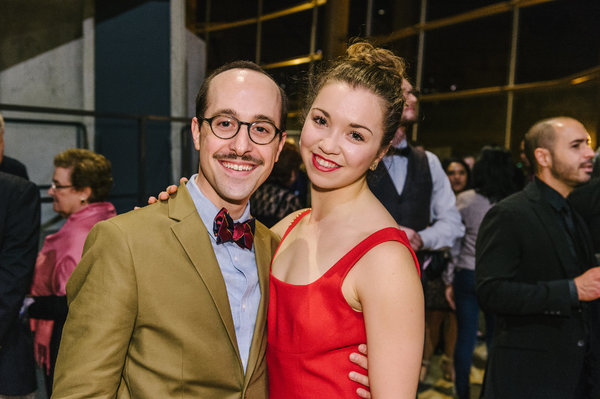 Blakely Slaybaugh (Prez) and Gabi Stapula (Mae)

Gabi Stapula (Mae), Heidi Kershaw Quick (Virginia), Maggie Lawrence (Brenda), Casey Wenger-Schulman (Carmen) and Bridget Riley (Doris)

Paul Scanlan (Max/Salesman) and Blakely Slaybaugh (Prez)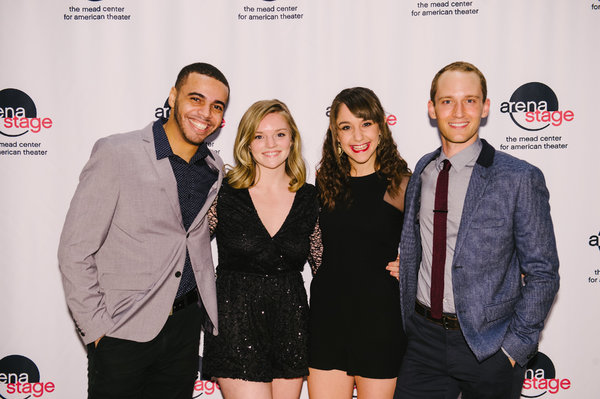 Tyler Roberts (Swing), Katie Arthur (Swing), Casey Wenger-Schulmen (Carmen) and Ben Gunderson (Joe)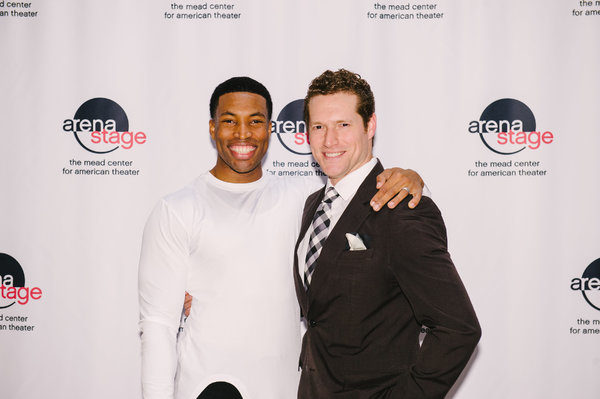 Jay Adriel (Eddie) and Victor Wisehart (Charlie)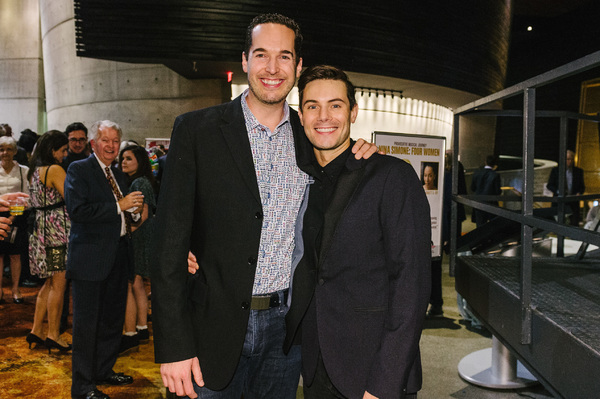 Choreographer Parker Esse and Tony Neidenbach (Anderson/Assistant Choreographer)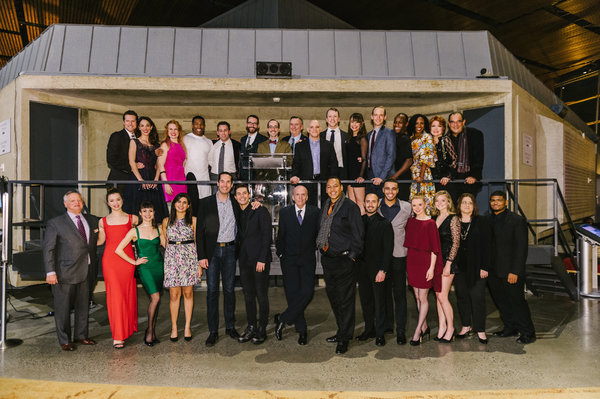 The company of THE PAJAMA GAME on opening night at Arena Stage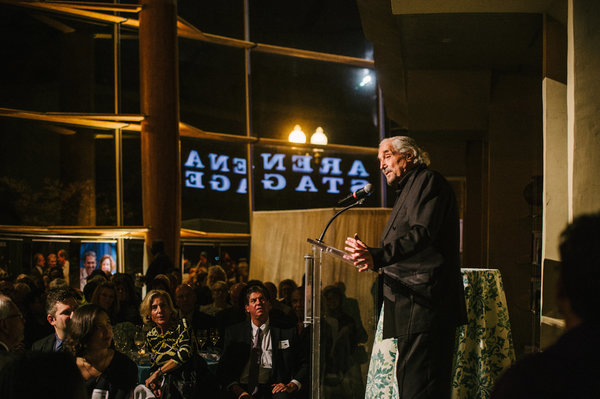 Hal Linden speaks after receiving the American Artist Award at the opening night for THE PAJAMA GAME at Arena Stage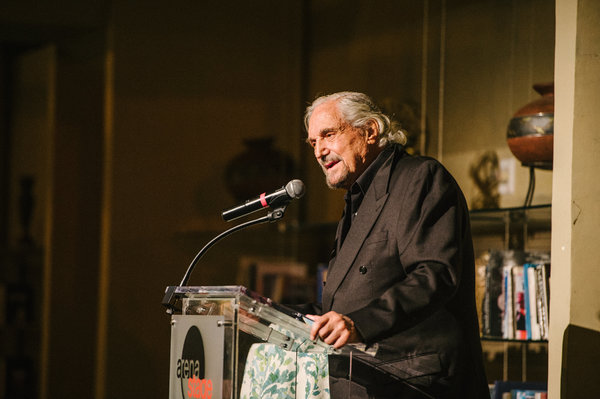 Hal Linden speaks after receiving the American Artist Award at the opening night for THE PAJAMA GAME at Arena Stage