Photo Flash: Anthony Warlow, Amber Iman, Robert Mammana and More in Rehearsals for MAN OF LA MANCHA, Opening Tonight!
The Shakespeare Theatre Company (STC) welcomes Australian actor Anthony Warlow in the role of 'Don Quixote' in the company's production of Man of La Mancha, under the direction of STC Associate Artistic Director Alan Paul. Man of La Mancha will play at Sidney Harman Hall (610 F Street NW) from tonight, March 17-April 26, 2015. Check out a sneak peek at rehearsals below!
A story of hope and idealism rises from the darkness and despair of a prison cell in Man of La Mancha, carried aloft by some of the most familiar and moving songs of the American theatre. As Miguel de Cervantes presents his tale of knight errant Don Quixote, his journey comes alive in a play-within-the-play, featuring loyal friends, troubled maidens, giant monsters and brave knights. Don Quixote's quest -- filled with humor and poignancy in equal measure -- dares everyone to dream "The Impossible Dream."
Man of La Mancha, book by Dale Wasserman, lyrics by Joe Darion and composed by Mitch Leigh, will play Sidney Harman Hall, tonight, March 17-April 26, 2015. Press Night will be Monday, March 23. To purchase tickets or to learn more, patrons can call the box office at 202.547.1122 or visit ShakespeareTheatre.org. *Artists and dates are subject to change.
ABOUT THE SHAKESPEARE THEATRE COMPANY - Recipient of the 2012 Regional Theatre Tony Award, theShakespeare Theatre Company (STC) has become one of the nation's leading theatre companies. Today, STC is synonymous with artistic excellence and making classical theatre more accessible.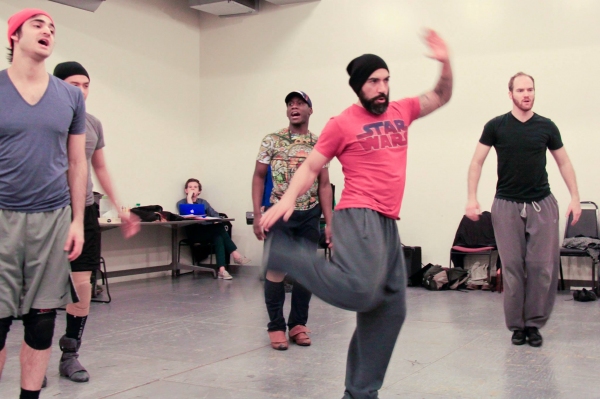 Ensemble Members Nathan Lucrezio (Anselmo), JP Moraga (Tenorio), Sidney DuPont (Paco), Ceasar F. Barajas (Pedro), and Joey Elrose (Juan)

Director Alan Paul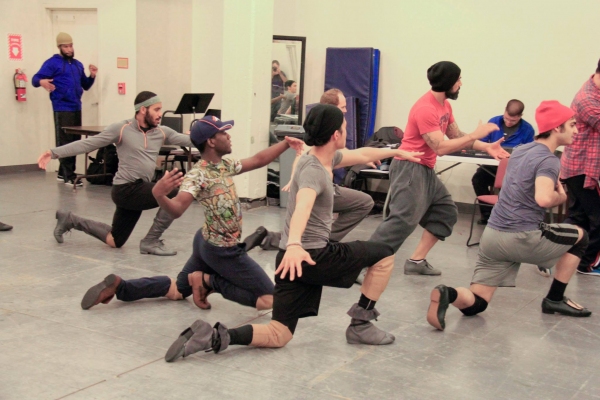 Choreographer Marcos Santana and Company

Amber Iman (Aldonza)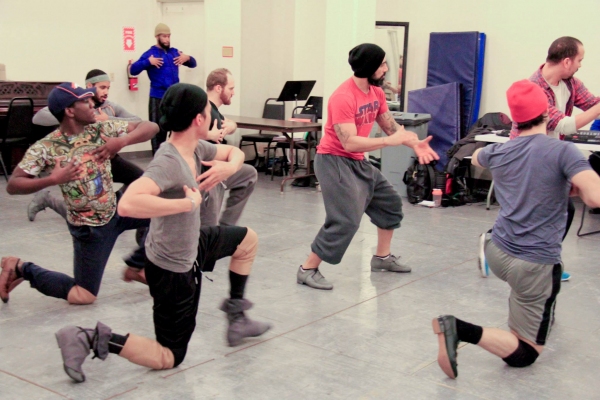 Choreographer Marcos Santana and Company

Amber Iman (Aldonza), Director Alan Paul, and Robert Mammana (Dr. Carrasco)

Robert Mammana (Dr. Carrasco)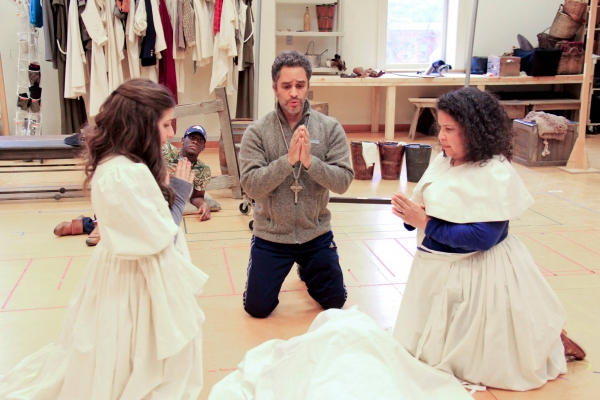 Maria Failla (Antonia), Sidney DuPont (Paco), Martin Sola (Padre), and Rayanne Gonzales (Housekeeper)