Photos: The Cast of the New Musical GOLDSTEIN Meets The Press
GOLDSTEIN, a new musical about family with music and lyrics by Michael Roberts and a book by Charlie Schulman begins an Off Broadway run March 26th at the Actors Temple Theatre (339 West 47 St -between 8th and 9th Avenues). The cast met the press this week. Take a peek at photos from the event below!
Featured in the cast are Megan McGinnis (Daddy Long Legs, Side Show, Little Women), Julie Benko (Fiddler on the Roof), Amie Bermowitz (Ruthless), Blair Alexis Brown (A Scythe Of Time, Adding Machine), Ben Cherry (Indecent, Fiddler on the Roof), Aaron Galligan-Stierle (The Phantom of the Opera, Ragtime, Dr. Seuss' How the Grinch Stole Christmas), Zal Owen (Fiddler on the Roof), Sarah Beth Pfeifer (The Lightning Thief, Legally Blonde) and Jim Stanek (Fun Home, Gentleman's Guide...)
Louis Goldstein has written a tell-all family memoir. While it is a best-seller, his family claims that it isn't true. This uplifting and heartwarming, multi-generational musical explores the challenges and triumphs of three generations of an immigrant Jewish American family. This original musical reminds us that families are complicated, the truth is never clear, and forgiveness is our best hope. www.goldsteinmusical.com
Photos by Genevieve Rafter-Keddy.

Goldstein Meets The Press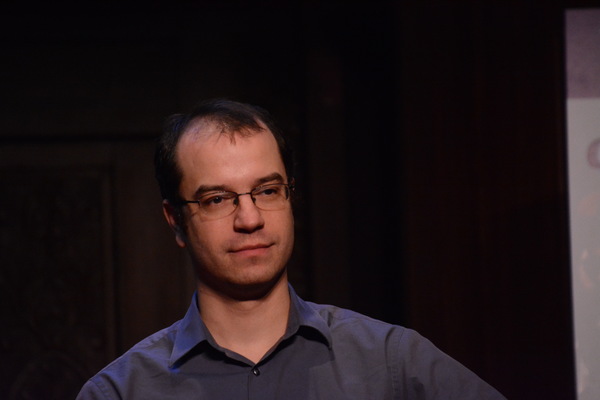 Aaron Galligan-Stierle

Sarah Beth Pfeifer

Sarah Beth Pfeifer and Aaron Galligan-Stierle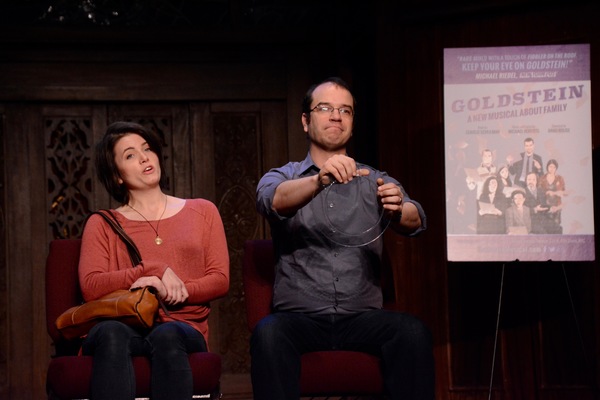 Sarah Beth Pfeifer and Aaron Galligan-Stierle

Amie Bermowitz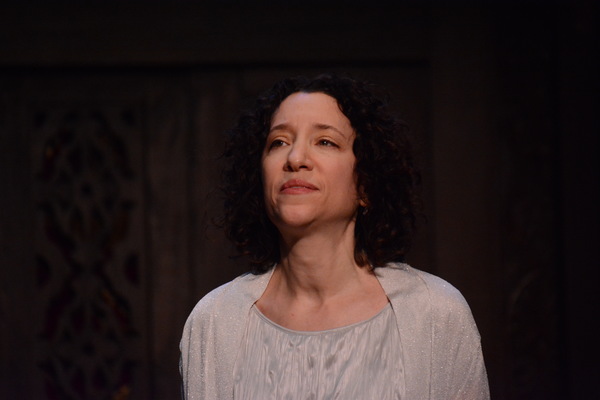 Amie Bermowitz

Megan McGinnis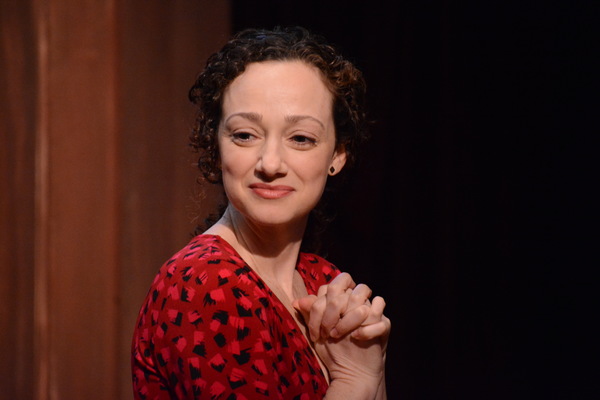 Megan McGinnis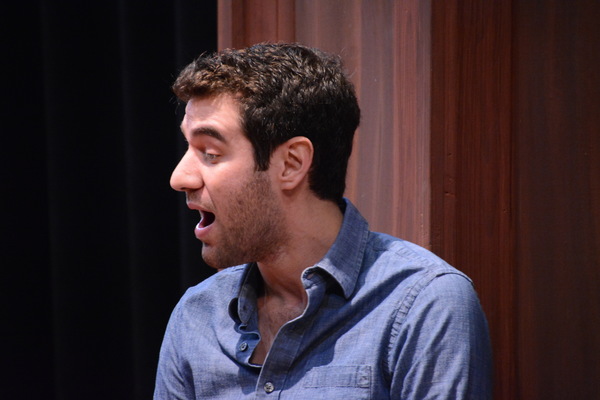 Zal Owen

Jim Stanek

Blair Alexis Brown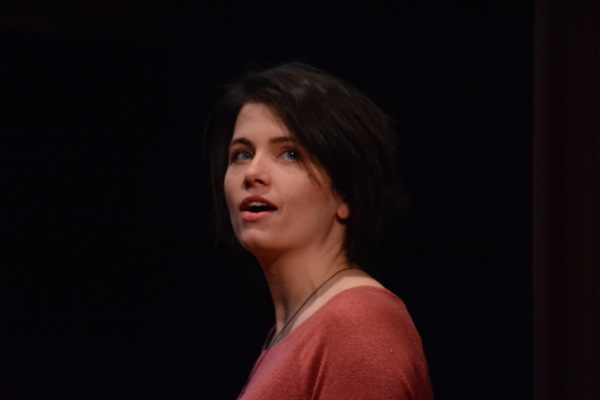 Sarah Beth Pfeifer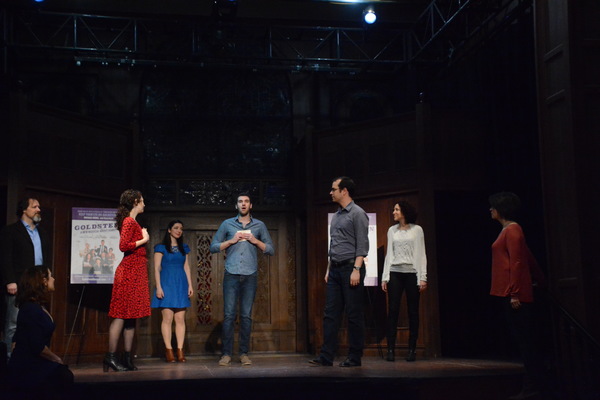 Jim Stanek, Megan McGinnis, Julie Benko, Zal Owen, Aaron Galligan-Stierle, Amie Bermowitz and Sarah Beth Pfeifer

Jim Stanek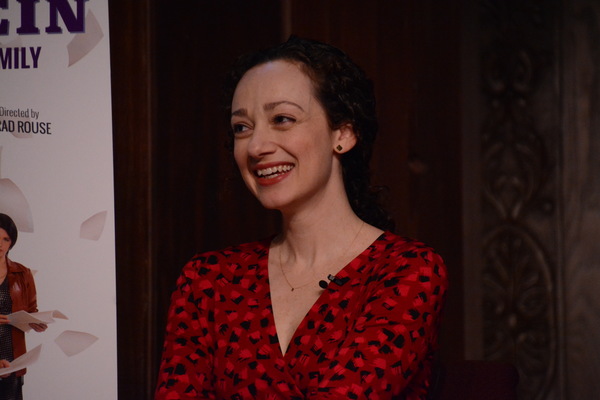 Megan McGinnis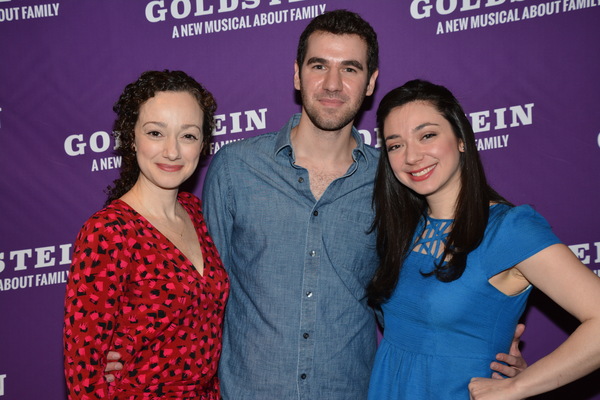 Megan McGinnis, Zal Owen and Julie Benko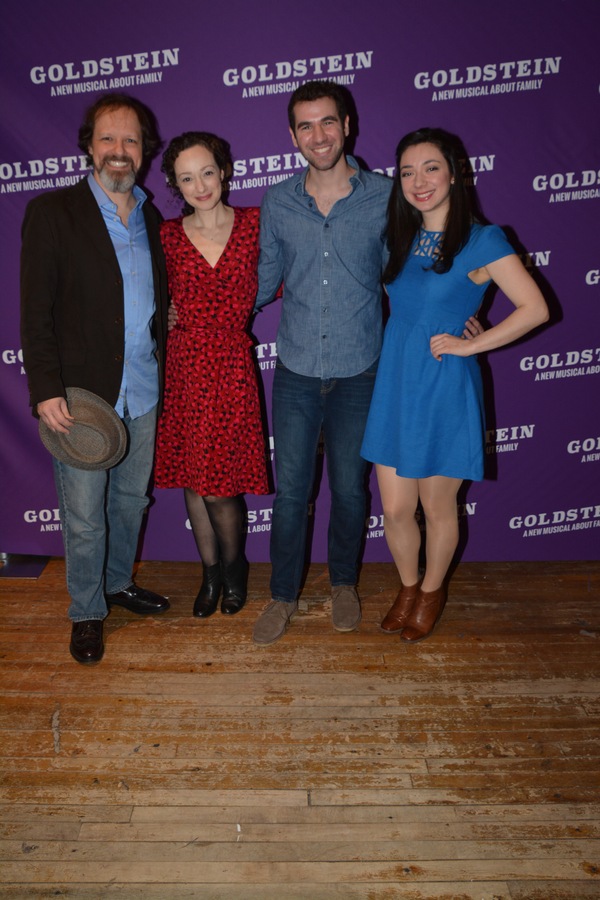 Jim Stanek, Megan McGinnis, Zal Owen and Julie Benko

Jim Stanek, Megan McGinnis, Zal Owen and Julie Benko

Sarah Beth Pfeifer, Amie Bermowitz, Aaron Galligan-Stierle and Blair Alexis Brown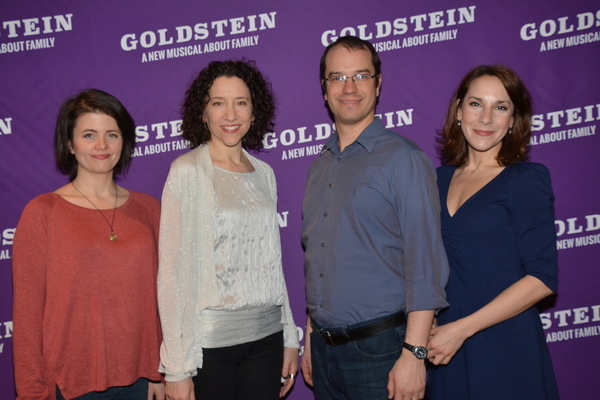 Sarah Beth Pfeifer, Amie Bermowitz, Aaron Galligan-Stierle and Blair Alexis Brown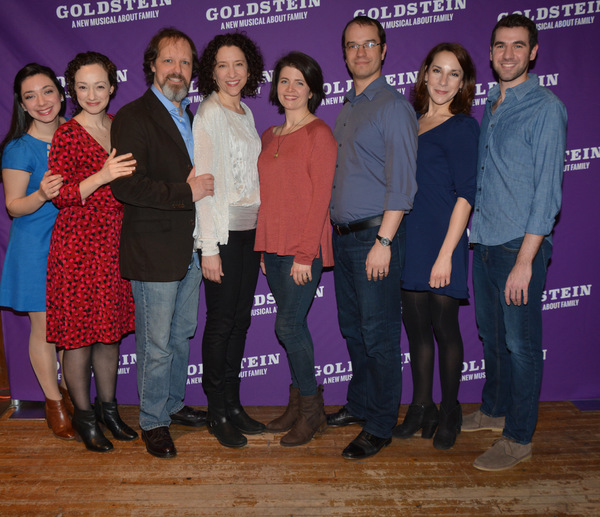 Julie Benko, Megan McGinnis, Jim Stanek, Amie Bermowitz, Sarah Beth Pfeifer, Blair Alexis Brown and Zal Owen

Julie Benko, Megan McGinnis, Jim Stanek, Amie Bermowitz, Sarah Beth Pfeifer, Blair Alexis Brown and Zal Owen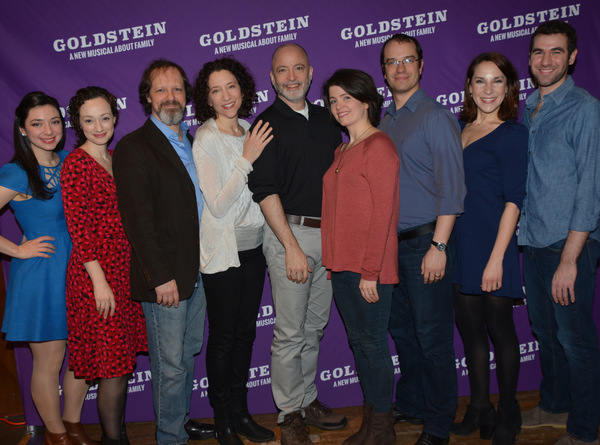 Julie Benko, Megan McGinnis, Jim Stanek, Amie Bermowitz, Sarah Beth Pfeifer, Blair Alexis Brown and Zal Owen are joined by Brad Rouse (Director(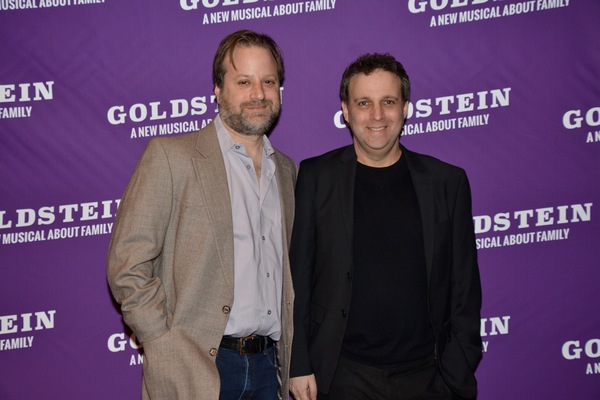 Charlie Schulman (Book) and Michael Roberts (Composer/Lyricist)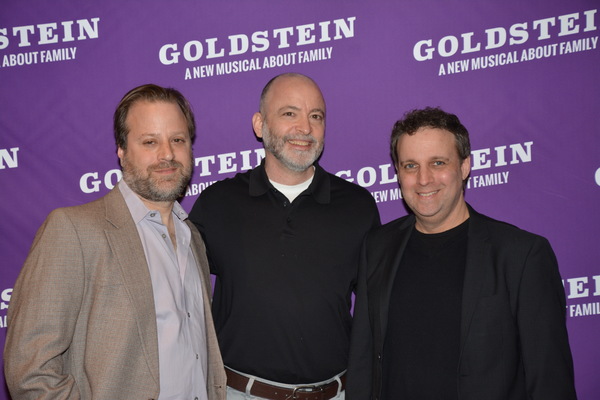 Charlie Schulman, Brad Rouse and Michael Roberts

Julie Benko, Jim Stanek, Megan McGinnis, Sarah Beth Pfeifer, Aaron Galligan-Stierle, Amie Bermowitz, Zal Owen, Blair Alexis Brown, Charlie Schulman, Brad Rouse and Michael Roberts

Julie Benko, Jim Stanek, Megan McGinnis, Sarah Beth Pfeifer, Aaron Galligan-Stierle, Amie Bermowitz, Zal Owen, Blair Alexis Brown, Charlie Schulman, Brad Rouse and Michael Roberts