Photo Coverage: On the Red Carpet at Opening Night of LOG CABIN
The world premiere of Log Cabin, a new play by Pulitzer Prize finalist Jordan Harrison, and directed by Tony Award and Obie Award winner Pam MacKinnon, opened last night! We're taking you on the red carpet as the cast and stars arrive. Check out the photos below!
The cast of Log Cabin features Obie Award winner Phillip James Brannon(Bootycandy at Playwrights, The Antipodes, The City of Conversation), Cindy Cheung (Iowa at Playwrights, "High Maintenance," "13 Reasons Why"), five-time Emmy Award nominee and two-time Drama Desk Award winner, stage and screen star Jesse Tyler Ferguson("Modern Family," Fully Committed, The 25th Annual Putnam County Spelling Bee), stand-up comedian and actor Ian Harvie ("Transparent," Margaret Cho's Sensuous Woman, The Ian HarvieShow), Talene Monahon(Tell Hector I Miss Him, The Wild Party, Permission) and Dolly Wells (The Whirligig, "Doll & Em," Bridget Jones's Diary).
It's a faraway age of hope and inclusivity; in other words, it's 2015. When a tight-knit circle of married gays and lesbians - comfy in the new mainstream - sees themselves through the eyes of their rakish transgender pal (Mr. Harvie), it's clear that the march toward progress is anything but unified. With stinging satire and acute compassion, Jordan Harrison's pointed comedy charts the breakdown of empathy that happens when we think our rights are secure, revealing conservative hearts where you'd least expect.
The production will feature scenic design by Tony Award nominee and Obie Award winner Allen Moyer, costume design by Lortel Award winner Jessica Pabst, lighting design by Obie Award winner Russell H. Champa and sound design by Lortel Award winner Leah Gelpe. Production Stage Manager is Amanda Spooner.
The performance schedule for Log Cabin will be Tuesdays and Wednesdays at 7PM, Thursdays and Fridays at 8PM, Saturdays at 2:30 & 8PM and Sundays at 2:30 & 7:30 PM. Single tickets, $44-99, may be purchased online via www.phnyc.org, by phone at (212) 279-4200 (Noon-8pm daily) and in person at the Ticket Central Box Office, 416 West 42nd Street (between Ninth & Tenth Avenues).
Also reflecting Playwrights Horizons' ongoing commitment to making its productions more affordable to younger audiences, the theater company will offer Hot Tix, $30 rush tickets, subject to availability, day of performance only, starting one hour before showtime, to patrons aged 30 and under. Proof of age required. One ticket per person, per purchase. Cash only.
Live for Five and Hot Tix are two of Playwrights Horizons' popular Arts Access initiatives, which allow the institution to reach out to those who may not be able to afford the cost of a full-price theater ticket. This program is supported, in part, by the New York City Department of Cultural Affairs, McGraw Hill Financial and an anonymous Individual Donor.
Photo Credit: Walter McBride

Martha Plimpton and sister Sorel Carradine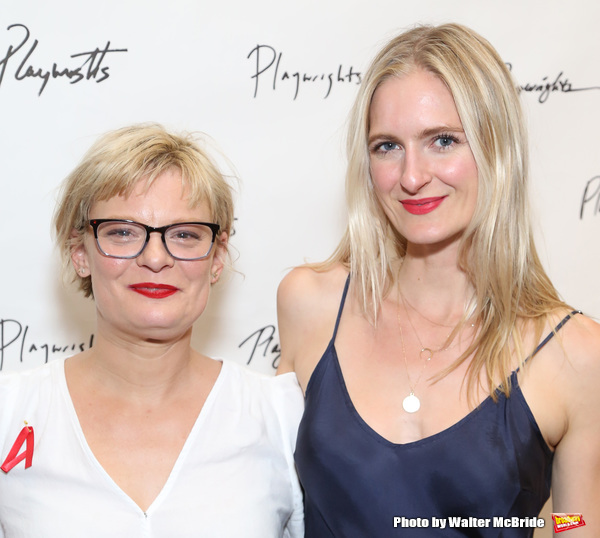 Martha Plimpton and sister Sorel Carradine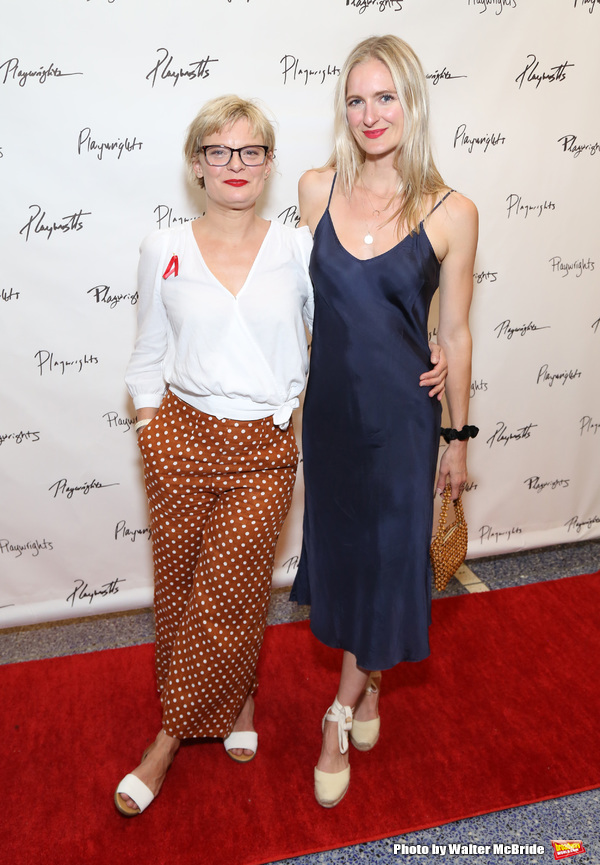 Martha Plimpton and sister Sorel Carradine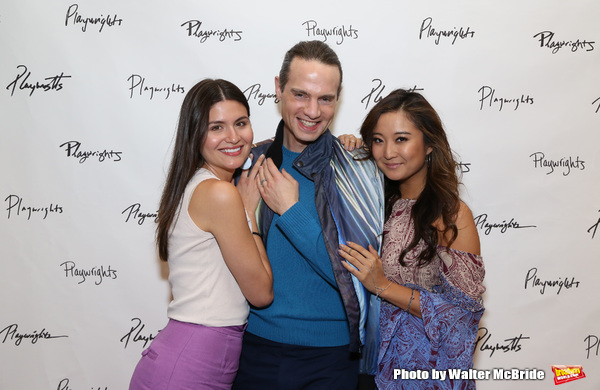 Phillipa Soo, Jordan Roth and Ashley Park

Phillipa Soo, Jordan Roth and Ashley Park

Phillipa Soo, Jordan Roth and Ashley Park

Danielle Brooks and Crystal Dickinson

Danielle Brooks and Crystal Dickinson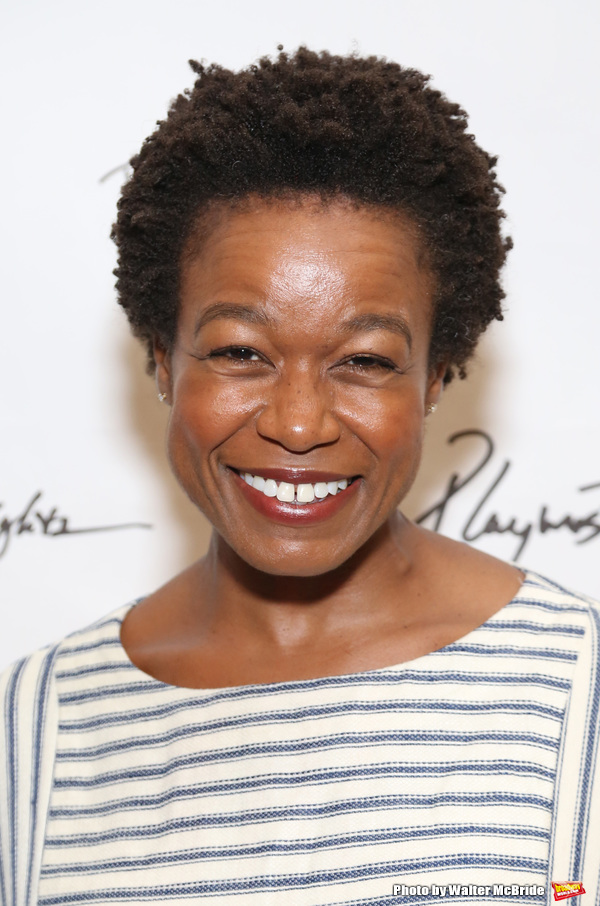 Quincy Bernstein

Quincy Bernstein