Composer Michael Mott Premieres 'Love In Stereo' Video from Abandoned Heart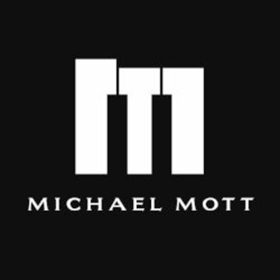 After years of putting out songs featuring some of the industry's greatest singers, Michael Mott is very excited (and scared) to be taking a huge leap of faith in releasing a video to a song where it is his voice alone. The timing feels right and he is very excited for people to hear this fun, tongue-in-cheek song that doesn't take itself too seriously. This morning they announce the world premiere of my new video, Love In Stereo, from Abandoned Heart.

Directed by Christopher Meek, it was important to capture the song writing process on film. The video was shot in Utah this past December. Love In Stereo is the first track on Abandoned Heart, available wherever music is sold. Please rate, review and comment on Amazon and iTunes.


Stay tuned for details to the next installment of Michael Mott & Friends in NYC on Sunday, February 18th at 8:00 pm. You can stay up-to-date at MichaelMott.net
Download/ Stream Abandoned Heart
iTunes | Spotify | Google Play | Amazon | MichaelMott.net
MICHAEL MOTT is a composer, lyricist, singer, actor and voice teacher living in NYC. Born and raised in New Hartford, New York, Michael graduated from Ithaca College with a Bachelor of Fine Arts Degree in Musical Theatre Performance. After graduating, he moved to New York City and enjoyed a successful career performing in numerous Off-Broadway, regional and national touring shows. In 2012 he decided to shift his focus to writing and was accepted into the prestigious BMI Lehman Engel Musical Theatre Writer's Workshop. He has since been named one of Playbill's "Contemporary Musical Theatre Songwriters You Should Know."
Michael's debut album, Where The Sky Ends, is a compilation album of his original theatre, jazz and pop music performed by some of the best singers on Broadway, co-produced by Mott and legendary orchestrator/ producer, Kim Scharnberg. The LP has been referred to as "a masterpiece" by Broadway World and was released by Grammy Award Winning label, Broadway Records on June 17, 2014. Due to popular demand, Where The Sky Ends: The Dance Remixes was released by the same label on October 14, 2014 and spawned the popular dance track, Gone (Julian Marsh Ethereal Mix). In 2016 he composed a Christmas single for Broadway star, Laura Osnes, co-produced by Mott, Scharnberg and Jeremy Roberts. Christmas, Will You Stay? was released digitally on his own label, Motta Music, on December 6, 2016. His follow up studio album, Abandoned Heart is set to be released on September 15, 2017 by Broadway Records. This time, Mott took a much broader approach honing his voice and focusing on a more top 40 sound. Joined by some of Broadway, television and pop's most celebrated talents, this record offers a variety of feel good pop, anthemic soul and introspective ballads co-produced by Mott and Rich Matthew. His entire discography is available wherever music is sold.
Mr. Mott has had the great fortune of working with some of the best singers in the business both in the recording studio and on stage in his touring show, Michael Mott & Friends. His collaborations include TONY Award Nominees Jeremy Jordan, Laura Osnes, Jennifer Damiano, Orfeh, Sierra Boggess, Zachary Levi, Jenna Ushkowitz, Andy Mientus, Jay Armstrong Johnson, Adrienne Warren, Justin Guarini, Brian Justin Crum, Shayna Steele, James Snyder, Jackie Burns, Mitch Jarvis, Michael Lanning, Marissa McGowan, Crystal Monee Hall, Loren Allred, Natalie Weiss, Teal Wicks, Jason Gotay, Ryan Silverman and countless others.
As composer/ lyricist, Mr. Mott's original musicals include In The Light (book by Nathan Wright and Justin Silvestri), The Don (book by Corey Skaggs) and Lucifer (co-lyricist, Mike Squillante, book by Corey Skaggs). He co-conceived and composed music to the original ten minute musical, Riding Out The Storm, written with lyricist and librettist, Christine Toy Johnson. Additionally, he has written and recorded several stand alone pop/ R&B/ top 40 songs, available upon request.
Mott's concert work includes sold out performances of his original material at numerous venues including 54 Below, Joe's Pub, 42 West, Rockwood Music Hall, The Laurie Beechman Theatre and The Kennedy Center. He is currently traveling around the United States performing his material regionally with guest vocalists from the stage and screen. For booking information, please email Stacy.SwainAM@gmail.com or MichaelMottPR@gmail.com.
As an actor, Mott has performed Off-Broadway in "Milk and Honey" (David) and "I'd Rather Be Right" (Tony) both with Musicals Tonight! Select regional credits include "Kiss Me, Kate" (First Gangster) at Glimmerglass Opera, directed by Diane Paulus, "Do Black Patent Leather Shoes Really Reflect Up?" (Louie) at Merry-Go-Round Playhouse, "9 to 5" (Joe) and "A Closer Walk With Patsy Cline" (Neal Matthews), both at The Fireside Theatre, and "Miracle on 34th Street" (Fred Gaily), at both, The Wagon Wheel and Armory Theatre. Mr. Mott is currently an Advanced Member of the BMI Musical Theatre Writer's Workshop and proud member of Actor's Equity Association.
Source: http://www.michaelmott.net