Judy Kaye, Julia Murney, James Snyder and More Set for 2017 BROADWAY'S GOT GUTS Benefit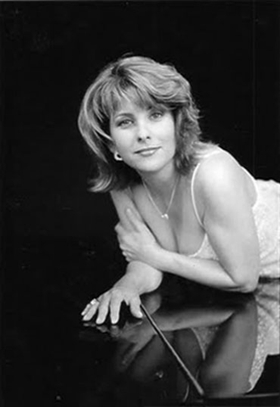 Judy Kaye, Julia Murney, James Snyder, Erin Mackey, Mara Davi, Nicholas Barasch, Lauren Molina, Alexandra Silber, Ryan Vona, Peter Saide, and other surprise guests are scheduled to perform at the third annual Broadway's Got Guts benefit in honor of the late, great Nancy Lamott (pictured, left).
Nancy Lamott, who died in 1995, was a longtime Crohn's sufferer. The benefit will be held on October 16th at Merkin Hall, 129 W 67th St., NYC. All proceeds will go to the Crohn's & Colitis Foundation. To order tickets, click here.
David Friedman, Nancy's producer and main songwriter, is the co-producer, along with Peter Yawitz, Marc Eliot, Toby Ellen Sarna, and Sarissa Michaud. Peter Yawitz, the Nightlife and Bistro Award-winning songwriter and humorist, will host.
Event co-chairs are multiple Tony-winning Broadway producer Wendy Federman ("Hello, Dolly!," Dear Evan ") & Robert Federman, DDS, Judy & Joel Bauer, MD, Wendy & Robert Federman, DDS, Susan & Michael Kerr, Kara & Daniel Kuelzow, Carmella & Peter Tully, and Carol Phethean & Peter Yawitz.
The annual "Got Guts" award will be presented to Alexis Sherman, RN, BSN, CWOCN.
The Crohn's & Colitis Foundation is a non-profit, volunteer-driven organization dedicated to finding the cures for Crohn's Disease and ulcerative colitis, and to improving the quality of life of children and adults affected by these diseases. Visit www.crohnscolitisfoundation.org for more information.