Hayley Podschun Is Rallying Her Broadway Troops to Raise Organ Donation Awareness - Register Today!
New Yorkers overwhelmingly support organ donation, and yet most of us are not taking an important step- registering. Only about 30% are registered, and Broadway's Hayley Podschun has set out to do something about it.
Just last year, Hayley's cousin passed away, but saved the lives of many others as a registered organ donor. Now Hayley (currently starring in Hello, Dolly!) has enlisted eight Broadway houses to help her hand out organ donor enrollment forms to cast and crew in honor of Organ Donor Enrollment Day- October 4, 2017.
"On February 14, 2016, my cousin Jenna was killed in a car accident. We didn't know that she was signed up to be an organ donor. My whole family knew what we thought was enough about organ donation, but through the whole process we learned so much more. Jenna went on to save four people's lives immediately," explained Hayley. "To know that her heart is still beating is so cool to me."
Organ Donor Enrollment Day (now in its third year) brings individuals, teams and organizations across New York together focused solely on educating and enrolling people to save the lives of the 120,000 Americans - 10,000 of which live in New York - currently waiting for a lifesaving transplant. In 2016, New York unofficially set the national record for most organ donor enrollments via a single day event with 4,000 paper enrollments.
Since the events of last year, Hayley is doing her part to raise awareness. "One thing that I've learned is that a reason why perhaps so many New Yorkers aren't enrolled is because they don't have a driver's license. Throughout the US, it's a normal thing that you get to sign up for when you get your license. People don't realize that even if they don't drive, they can still sign up for it."
Because her busy Broadway schedule limits the time she can spend volunteering on this big day, Podschun has been busy encouraging performers and crews to sign up... and the Broadway community is stepping up to help. "There has been so much support," says Hayley. "Everyone thinks it's the coolest thing. Within the packets I hand out, I also include my story of why I'm doing this, so that people can be aware. It's been so great to find out that people are already registered."
One organ donor can save up to 8 lives. The same donor can also save or improve the lives of up to 50 people by donating tissues and eyes. To register and to learn more about organ donation, please visit liveonny.org.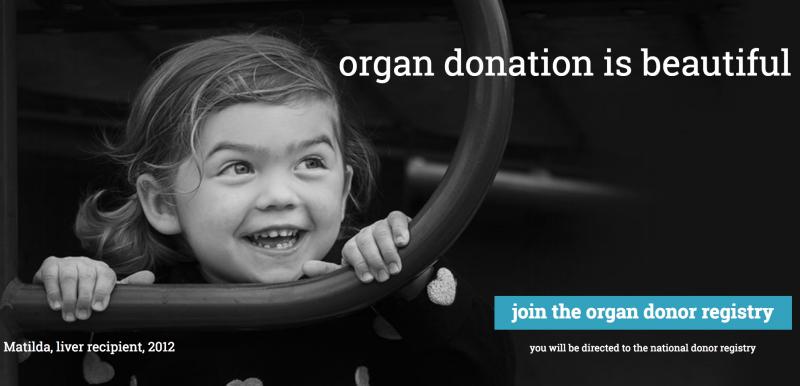 LiveOnNY is a nonprofit, federally designated organ procurement organization (OPO) dedicated to saving lives, providing comfort, and strengthening legacies through organ, eye, and tissue donation. The OPO, which was established in 1978, and is the second largest OPO in the United States, serves a culturally and ethnically diverse population of 13 million residents in New York City, Long Island and the Lower Hudson Valley. Working closely with transplant centers and hospitals, LiveOnNY coordinates organ, eye, and tissue donation for transplant, educates the public and healthcare professionals about donation and transplantation, and promotes the importance of signing up on the New York State Donate Life Registry.? LiveOnNY works closely with nine transplant centers, 98 hospitals, and several tissue and eye banks.? LiveOnNY is accredited by the Association of Organ Procurement Organizations (AOPO) and a member of the United Network for Organ Sharing (UNOS), which oversees the organ transplant waiting list in the U.S. For more information, please visit LiveOnNY.org.