Fall in Love Again with Paul Gordon's EMMA, Starring Kelli Barrett, Now Streaming On-Demand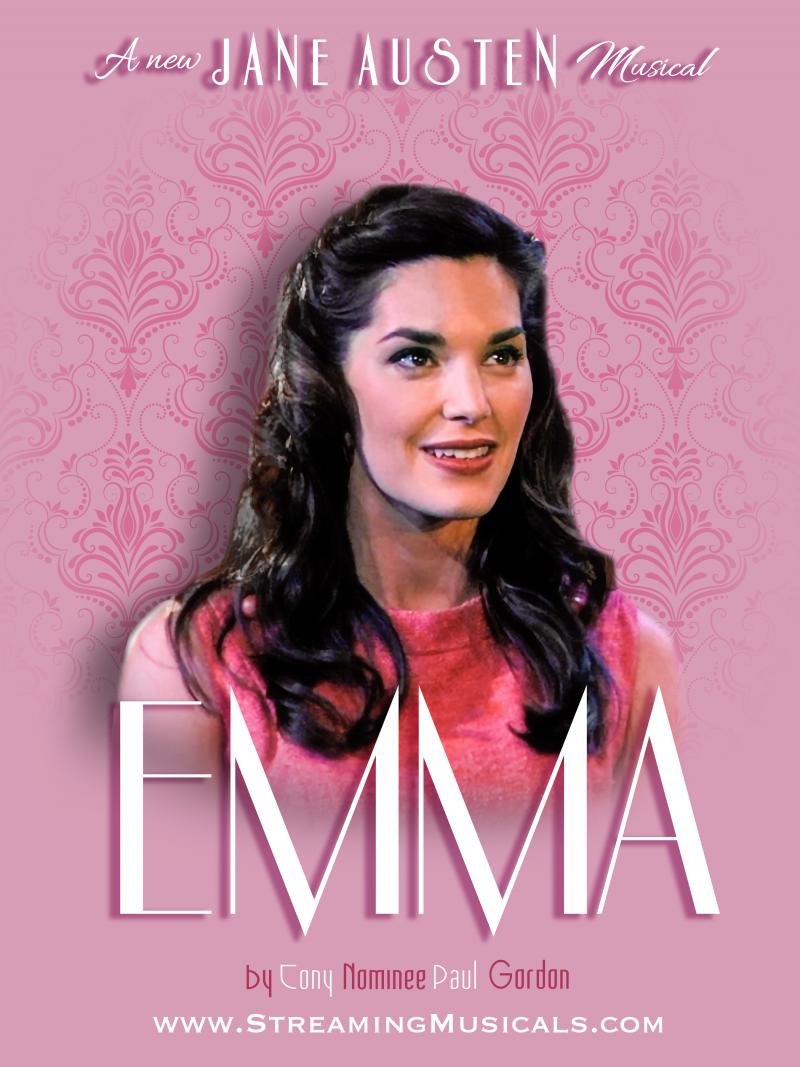 Fall in Love Again with Paul Gordon's EMMA Now Streaming On-Demand
EMMA, a TIMELESS love story from one of the most widely read writers of all time, is a musical that will entice modern audiences to fall in love again with one of Jane Austen's most adored heroines.
Tony Nominee Paul Gordon's critically acclaimed stage adaptation re-imagines Austen's classic in mid-century modern while keeping the language fans have come to adore intact.
Filmed at The Westside Theatre in Manhattan, come witness the first Soundstage Musical.
Watch the Trailer for EMMA Here:
Set in the English town of Highbury during the Summer of 1961 and filled with some of Austen's most beloved characters including Harriet Smith, Robert Martin, Frank Churchill and Mr. George Knightly, EMMA is the romantic tale of a spirited young woman determined to arrange matches for her friends. But when matchmaking becomes more hindering than helpful, Emma starts to learn what it truly means to be in love and realizes that the match she is more likely to make might just be her own.
Staged in a theatre but shot like a film, EMMA is the first "Soundstage Musical," a groundbreaking new approach to making musicals that allows theatre to become more accessible and sustainable in the 21st Century.
The all-star cast features Kelli Barrett (Broadway's Doctor Zhivago, Wicked) as the titular character, as well as Caitlin Brooke, Lauren "Coco" Cohn, Adam Daveline, Richert Easley, Tim Gulan, Brian Herndon, Pamela Winslow Kashani, Dani Marcus, Don Richard, Sharon Rietkerk, and Will Reynolds.
The creative team includes: Alice Brooks (Director of Photography), Dara Wishingrad (Production Designer), Ally Rice (Editor), Brad Haak (Music Supervisor), Kara Branch (Costume Designer), Benjamin Weill (Lighting Designer), Seth Huling (Sound Designer) and Wendy Seyb (Choreographer). production is directed by Kent Nicholson and Tim Kashani.
See the adaptation Variety calls, "A bloomin' gem" with a score as "intelligent as it is buoyant" now on-demand at www.StreamingMusicals.com.