Click Here for More Articles on CAROUSEL
Debut of the Month: CAROUSEL's Brittany Pollack Makes the Leap from Ballet to Broadway!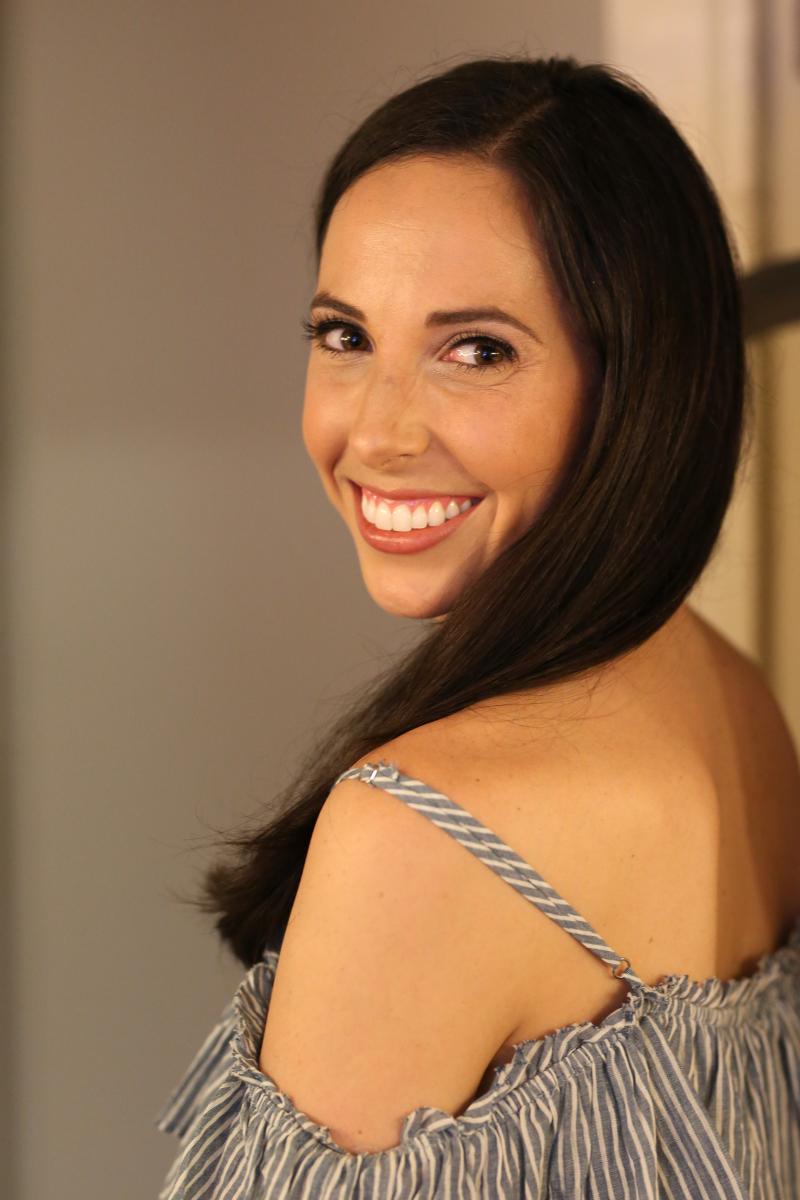 Brittany Pollack makes her Broadway debut in the role of 'Louise' in the Tony-nominated Broadway revival of Carousel. The iconic Rodgers & Hammerstein musical tells the story of the tragic romance between a troubled carnival barker and the woman who gives up everything for him. Today, Brittany Pollack speaks exclusively with BWW about taking the leap from the world of ballet to the world of musical theater in her Broadway debut!
[NOTE: BroadwayWorld's fabulous photographer Walter McBride captures images of the Broadway stars profiled in our monthly column in a special photo shoot. Check out the pics of Ms. Pollack throughout the feature!]
Founded by David Mamet and William H. Macy, Atlantic Acting School offers rigorous training in the acting technique Practical Aesthetics. The mission of the school, affiliated with the award-winning Atlantic Theater Company, is to ensure that graduates master essential analytical and physical disciplines of acting and are empowered for success.
---
What were your initial thoughts when your colleague at the New York City Ballet, and CAROUSEL's choreographer Justin Peck approached you about joining this production?
Well Justin and I, we go way back. We've been really close friends since we were at the School of American Ballet together, since the time we were both about 15-years-old. And since the time he became the resident choreographer at New York City Ballet, I've been in many of his ballets. I think he's choreographed, I don't know the exact number, I want to say around thirteen ballets, and I've been in eleven of them. So we've always worked really closely together and he knows my strengths and my weaknesses better than anyone. So when he approached me about doing this project, it was like I didn't even have to think about it. I knew that I loved working with him and I knew that we always worked really well together. I also had always had a dream about being on Broadway so it was a really easy answer for me to say 'yes' to this project.
Did you have any hesitations about going a bit out of your comfort zone as far as acting and singing?
Well I always loved singing and acting. I grew up singing and I always took singing lessons and I would do singing recitals. I didn't do too much acting but it was always something that I wanted to try. And the whole team has been so patient with me and so willing to let me work out the kinks over the rehearsal period and preview period.
I've also been so inspired by the other cast members and I was so lucky that I was able to be in the room with them and really observe them, studying their body language and their mannerisms and their strategies and see how they would get ready for a rehearsal and get ready for a show. It was definitely intimidating at first. I remember my very first rehearsal in the studio, I was doing a scene with Joshua Henry and Jessie Mueller, and I was so nervous. But after just five minutes of being in the room with them and warming up, it became second nature so quickly. And since then, everyone has been so down to earth and so humble and so willing to help me as a newcomer making her Broadway debut.
What have been some of the biggest challenges in making the transition from dancing in the ballet to dancing on a Broadway stage?
Well the transition has been a fairly easy one in some ways just because I'm used to performing every night in front of a large audience. The biggest difference, and the biggest challenge for me has been performing the same show every night, eight times a week. At the ballet, I'll do two, sometimes three different ballets every night, shorter pieces. So I always have some variety. And in a way, my body was always cross training just because I was doing different things all the time. So Carousel has actually been hard on my body because there is very little recovery time from doing the same movements every night. That has definitely been one of the biggest challenges for me, just figuring out how to maintain my body doing the same repetitive movements every night. And also, just finding ways to keep it fresh because I am doing the same choreography, the same scenes every single night.
I think another big difference is that it feels like I am much more intimate with the Broadway audience. The theater is a little bit smaller, I think the Imperial Theatre holds about 1500 people, while the ballet theater holds around 2500. So I've noticed that at the Imperial the audience feels much closer. I feel like the first row is right on top of the stage. I can see the audience's faces and I can almost feel their breathing and their reactions much more than when I'm at the ballet. So those are the biggest differences.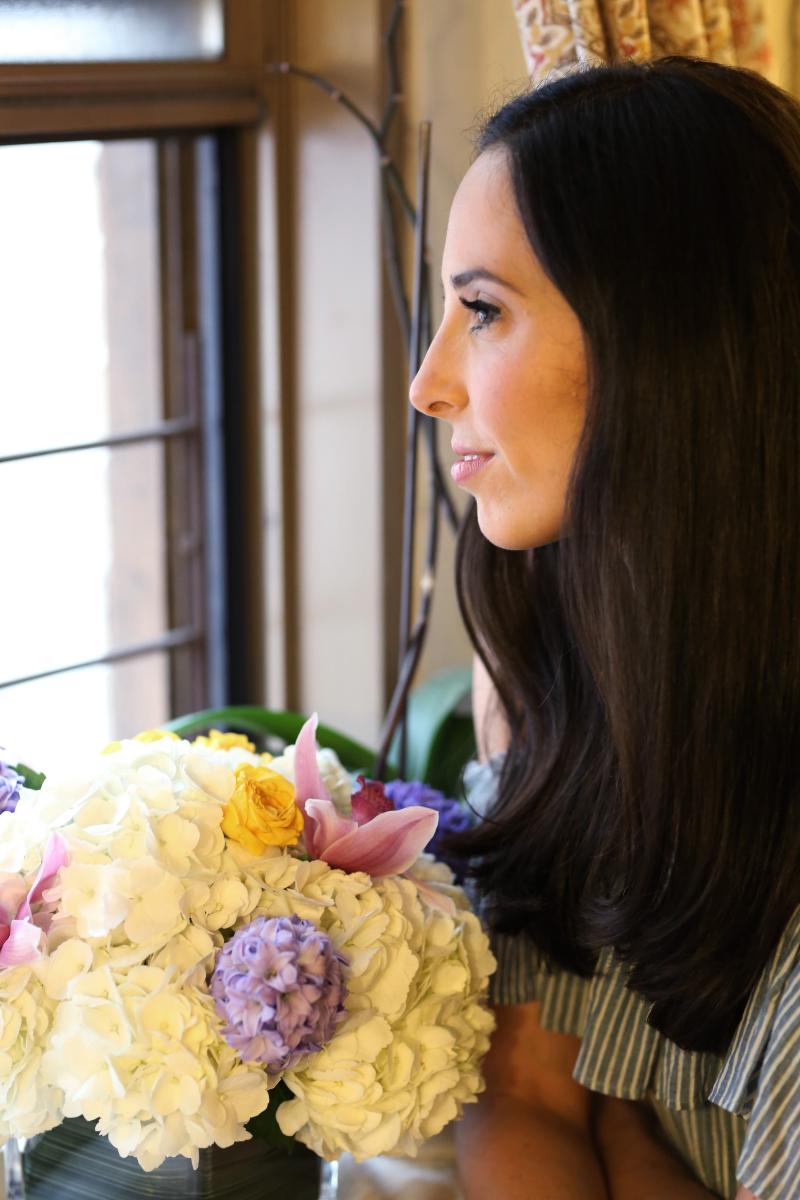 CAROUSEL was written in the 1940's but some of the story lines, such as bullying and physical abuse, are still so relevant today. Can you talk about how the creative team chose to handle those themes and what you feel is the ultimate message of the show?
Yes, this was definitely an ongoing conversation throughout the entire process of putting the show together, and one of the big things we talked about with Jack O'Brien, the director, and Scott Rudin, the producer. We wanted to make sure that we really addressed these issues and didn't shy away from them. Especially since the subject matter is so touchy today with the #MeToo Movement happening. So the big message we wanted to make is that in this era and this time, we don't want to condone that type of behavior, we don't want to condone abusive behavior and harassment. So our version of Carousel was scripted and staged to really reflect that.
I think a lot of teenagers can definitely relate to my character Louise for example, who just wants to fit in and just wants to be liked. But still she's a girl who had an abusive father and because of that she is shunned by her entire community. But she's also a free spirit and a kind person with good intentions - she just had the wrong set of cards dealt to her so to speak. So I do think the show delivers an important message which is that kindness does go a long way and that everyone deserves a second chance. And as I said, I think it's important that we address those issues on stage and not shy away from them.
I understand that you met with the original Louise, Bambi Lynn, who is now 92 years old!
I did! She came to New York to see the show with her family and then I went out to lunch with her after the performance and she was amazing. She was 92-years-old and she had more energy than me! And she told me so many stories about working on the original production and working with Agnes DeMille, the choreographer for the original show. And we laughed a lot, we shared a lot of similar experiences and talked a lot about what it's like dancing in the ballet. She also told me that she got a little emotional watching the show because it brought back so many memories. And it surprised me to learn that she had not seen a production of Carousel since she had done it, so it had been a really long time since she had last seen the show.
Did she have any advice for you?
Well she just kept saying to me, 'Are you happy?' Are you having fun? Because that's what's most important.' And she encouraged me to just make sure that I was being true to myself and was just really enjoying myself out there on stage.
Finally, what was it like to make your Broadway debut in CAROUSEL?
It was so fun. I grew up in New Jersey, so I grew up seeing a lot of Broadway shows with my family. And I remember sitting in the theater and wishing it was me up on that stage. I loved everything about Broadway, I loved the music, the dancing, and I loved the way it made me feel. I always felt connected to the Broadway community and I always felt it would be a good place for me. So I remember during the bows for our opening preview, my family was in the fifth row, and I was looking at them and feeling that it was one of those moments when you just got goosebumps. It just felt so special and it was something I had always dreamed of. And I just felt like my dream was finally coming true!
BWW congratulates Brittany Pollack on her Broadway debut in Carousel. Ms. Pollack is a soloist with New York City Ballet where principal dance roles include ballets choreographed by George Balanchine, Jerome Robbins and Christopher Wheeldon. Her other credits include Radio City Christmas Spectacular. Film and TV credits include Camp, "Live from Lincoln Center: George Balanchine's The Nutcracker," and "PBS Great Performances: New York City Ballet in Paris."
Related Articles