Breaking News: Donald and Melania Trump Pull Out of This Year's Kennedy Center Honors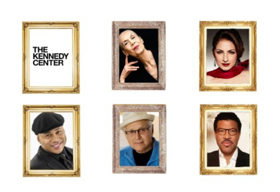 This week it was announced that three of the five inductees for this year's KENNEDY CENTER HONORS (on December 3) would not participate in the White House's official dinner and private ceremony. The other issue that's been raised is who would perform in the public, televised ceremony which all were expected to attend.
On Saturday morning, the White House announced that they would not be participating either.
A statement this morning reads "Each year, THE KENNEDY CENTER HONORS the careers and achievements of artists who have helped shape cultural life in the United States with a weekend that includes celebrations and events. The award recipients are recognized for their lifetime contributions in the arts and the positive change that they have made all over the world.
The President and First Lady have decided not to participate in this year's activities to allow the honorees to celebrate without any political distraction.
First Lady Melania Trump, along with her husband President Donald J. Trump, extend their sincerest congratulations and well wishes to all of this year's award recipients for their many accomplishments."
After the White House's statement this morning, the Kennedy Center responded with Chairman David M. Rubenstein and President Deborah F. Rutter commenting "The Kennedy Center respects the decision made today by the office of the President of the United States. In choosing not to participate in this year's Honors activities, the Administration has graciously signaled its respect for the Kennedy Center and ensures the Honors gala remains a deservingly special moment for the Honorees. We are grateful for the gesture."
As BWW recently reported, THE KENNEDY CENTER HONORS honorees for 2017 will be actress, dancer and choreographer Carmen de Lavallade, singer-songwriter and actress Gloria Estefan, hip hop artist LL COOL J, television writer and producer Norman Lear and renowned musician and record producer Lionel Richie.
They will be recognized during THE 40th ANNUAL KENNEDY CENTER HONORS, to be broadcast Tuesday, Dec. 26 (9:00-11:00 PM, ET/PT) on the CBS Television Network.
It was revealed this week that those who have declined the invitation include Norman Lear, Lionel Richie, and Carmen deLavallade. LL Cool J and Gloria Estefan had not yet confirmed whether they would have been in attendance. Further complicating the issue was the fact that the Kennedy Center would have to find entertainers willing to take part in the show, taping December 3rd, should Trump and First Lady Melania have decided to be present in the presidential booth, as per tradition.
Stay tuned... Kennedy Center Image courtesy of CBS