Review: Tyne Daly Brings Jerry Herman's DEAR WORLD To The York Theatre
Listening to the original Broadway cast album of Jerry Herman's 1969 entry, Dear World, it's almost unimaginable to think you're hearing the score of a show that shuttered on Broadway after less than four months worth of performances.
Enhanced by the lush and atmospheric Philip J. Lang orchestrations, the musical based on Maurice Valency's 1948 English adaptation of Frenchman Jean Giraudoux's THE MADWOMAN OF CHAILLOT features a ravishing collection of character and plot driven songs bursting with drama, tenderness and quirky fun. The evening's star, Angela Lansbury, even took home a Tony Award as Best Actress in a Musical.
So what went wrong?
The composer/lyricist has often explained that he and bookwriters Jerome Lawrence and Robert E. Lee lost artistic control of the show by deferring to producer Alexander Cohen's commercial judgment.
After gaining initial popularity for penning witty numbers for Off-Broadway topical revues, Herman scored a hit with his first Broadway outing, MILK AND HONEY. The colossal success of HELLO, DOLLY! followed, and then MAME solidified his position as one of musical theatre's hottest new talents.
All three of those successes shared two qualities. They were all big, brassy musical comedies and they all featured an incredibly catchy title song that started small and would build into show-stopping proportions.
Herman was looking to do something different now, and Giraudoux's gentle comedy about an elderly and eccentric Parisian woman known to her neighbors as Countess Aurelia, who fights to prevent greedy corporate types from tearing down her café in order to extract newly-discovered oil seemed a chance to write an intimate chamber piece for a small company of actors.
But, under Cohen's guidance, the show kept getting bigger and bigger. Against his better judgement, Herman was convinced to write one of his patented title songs, and while the melody is effective, the lyric is full of awkward moments like "Please take your medicine quick, world / We're sick of having a sick world," and "Stand on your crutches with pride, world / You've got to save your own hide, world."
With a revised book by David Thompson and three new songs by Jerry Herman, Dear World opened at Goodspeed Musicals' Terris Theatre in 2000. There were further revisions and North American productions before the musical opened in London, starring Betty Buckley, in 2013.
A major problem with the text that opened on Broadway is that there's an abundance of characters with very little plot for them to play out. Much of the book involves discussions of artistry and romance versus corporate greed while the story stands still. So it seems odd that the revised version adds material to the musical without subtracting anything.
Act one originally began with the moneymakers' wryly comic waltz "The Spring of Next Year," describing their plans to tear the streets of Paris apart for the sake of acquiring oil. From there it segued into the sweet, uplifting charm song "Each Tomorrow Morning," where the title character describes her philosophy of optimism and life's perpetual renewal.
The new version keeps both songs, but now begins with a self-describing solo for Aurelia, "A Sensible Woman," followed by "Just A Little Bit More," where the greedy businessmen sing about how greedy they are. Neither song adds anything vital and "The Spring of Next Year" is now pushed to the second act, where it just reiterates information we already know.
The rousing march "One Person," which originally came near the end, is now the act two opener, but the most baffling move is to place the countess' "Kiss Her Now," where she implores the young subplot couple to declare their love, near the end of the show, after the main plot has been resolved.
Still, the juicy characters and the divine music and lyrics are a good enough reason enjoy the York Theatre's concert mounting of Dear World, simply staged by Michael Montel for the company's Musicals in Mufti series.
Despite having recently played the role at Valley Performing Arts Center in Los Angeles, Tyne Daly seems an unusual choice to star as Countess Aurelia. Though the Tony-winning actor has excelled in commanding roles such as Rose in GYPSY and Maria Callas in MASTER CLASS, the title madwoman is written with more delicate strokes.
With only thirty hours of rehearsal and the actors holding their scripts, Mufti performances get reviewed very early in their short runs, so it's understood if the actors have yet to acquire a full grasp on their characters. At Sunday's matinee Daly certainly charged into her role with moxie, but she didn't seem comfortable with her songs, frequently speaking the lyrics, and there was little realization of the poetic eccentricity written into the script.
On the other hand, Alison Fraser, playing Madame Constance - the Madwoman of the Market, who hears voices all around her - fully embodies the tone of the show with her fluttery voice, frail, but elegant movement and deliciously expressive face. Her short song about her past lovers is a masterful lesson on extracting every bit of comic potential from a lyric.
Likewise, Ann Harada's Madame Gabrielle, the Madwoman of Montmartre who is never without her invisible dog, Dickie, is a daffy treat with a winning belt. The score's high moment, when the three ladies partake in a tea party that climaxes in a grand cacophony of musical themes, is thrillingly executed by this trio of pros.
Lenny Wolpe, a menschy singing actor who specializes in humorous charm, plays the jolly Sewer Man, who sees art in everyday garbage and gets to perform the best post-Broadway addition to the score, the vaudevillian turn "Have a Little Pity on the Rich."
The strong supporting company includes Hunter Ryan Herdlicka and Erika Henningsen in the underwritten romantic roles, Kristopher Thompson-Bolden as the obligatory mute and Peter Land, Gordon Stanley, Stephen Mo Hanan and J. Bernard Calloway as the corporate villains. Music director Christopher McGovern, at piano, is joined by bass and accordion player Louis Tucci.
Many of the issues presented by Dear World seem to have been refreshed during the first several weeks of the new American president's administration and at Sunday's matinee there were several laughs that indicated a connection to the sorry state of contemporary politics. But as Jerry Herman's lyric insists, it isn't the size of the fist that matters. It's the size of the dream.

Related Stories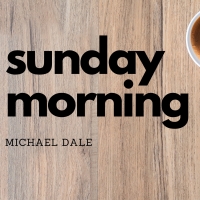 Sunday Morning Michael Dale: My Favorite Cease and Desist Letters

August 14, 2022

A while back. I was in an audience of theatre fans watching an onstage conversation between Frank Rich and Stephen Sondheim and the subject of unauthorized changes made in regional and amateur productions came up. The composer/lyricist mentioned that he had heard of a production of Company that ended with Bobby committing suicide by shooting himself.
---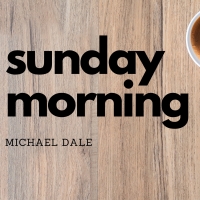 Sunday Morning Michael Dale: Dear Funny Girl: Let Julie Benko Sing!

August 7, 2022

Like many theatre fans, I'd been reading the raves she's been getting as Beanie Feldstein's standby, and since I doubted press would be offered comps during her run, I sprung for a ticket to see for myself.
---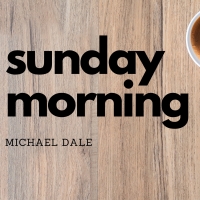 Sunday Morning Michael Dale: Alison Fraser Thrillingly Reinvents Cat On A Hot Tin Roof's Big Mama

July 31, 2022

A popular stage actor best known for being quirkily funny in musicals (Off-Broadway in March Of The Falsettos, on Broadway in Romance, Romance, The Secret Garden and Gypsy), Fraser reinvents a classic character and turns in a performance that thrills with its gutsy power masked by her character's well-rehearsed elegance.
---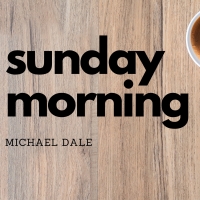 Sunday Morning Michael Dale: All Singing! All Dancing! All Legal! Cannabis! A Viper Vaudeville Opens at La MaMa

July 24, 2022

A collaboration of two of Off-Off-Broadway's favorite historically subversive companies, the HERE production of Cannabis! A Viper Vaudeville, presented at La Mama is an entrancingly fun and educational two-hour festival of song, dance and spoken word, beginning as a relaxing communal experience and evolving into a call for activism.
---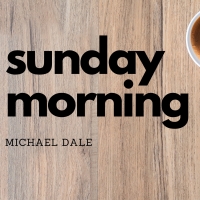 Sunday Morning Michael Dale: Ukrainian Children Coming To Brooklyn in a Play They Premiered in a Bomb Shelter

July 17, 2022

Irondale is arranging for Ukrainian solider Oleg Onechchak's ensemble of child actors to give two performances in Brooklyn of Mom On Skype, which was originally performed in a warehouse-turned-bomb-shelter in the city of Lviv.
---