BWW Review: FEATHERS OF FIRE Brings a Persian Epic to the Stage With Unmatched Creativity
You may think you've seen a shadow theatre production, but I can guarantee you've never seen anything like this.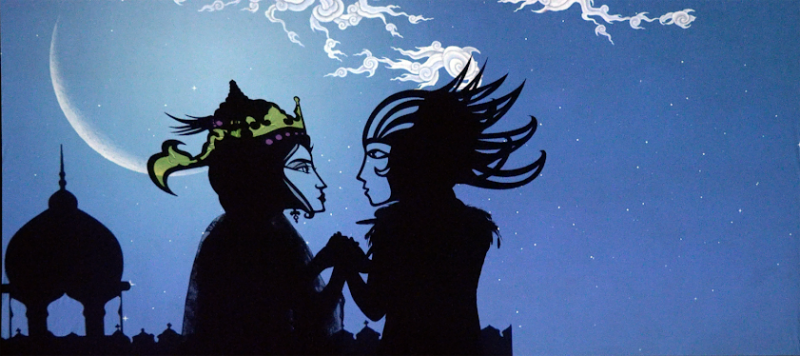 Feathers of Fire is a family-friendly shadow puppet production, consisting of eight actors and more than 160 puppets. Combined, these elements create jaw-dropping illusions that stump even those who have worked in the theatre for years.
The show is nothing short of magic. The way the human bodies combine with masks, puppets, and animated backdrops creates a visually stunning piece in totality.
The story of Feathers of Fire follows a young boy named Zaul, who was left by his father on a mountainside and raised by a bird-goddess.
As a young man, Zaul eventually reunites with his father and becomes a great ruler. He enters a star-crossed relationship with the princess Rudebeh, who is forbidden to marry Zaul because she is a descendant of the serpent king.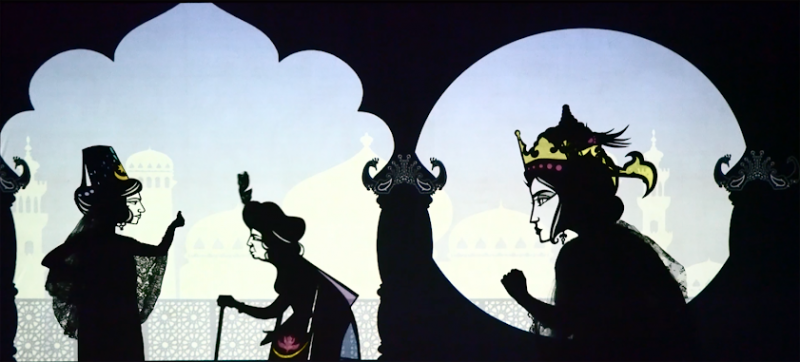 The pair must convince the king to allow them to marry, and when they do, they give birth to Rostam, the "Hercules of Iran."
Zaul and Rudebeh's story is action-packed, and riddled with twists and turns along the way, keeping the lovers from being together.
The plot of the play is, of course, basic, and almost resembles a children's film. The characters do not have much depth and the story moves from scene to scene quite abruptly with not much time for transition.
However, this all can be forgiven because of the nature of the piece. The shadow puppetry and projected backgrounds do not allow for much in the way of transitions. The effects they create make the audience forget about the simplicity of the story itself.
The most stunning "puppet" is that of the bird goddess. The mask she wears is colored, and looks almost like stain glass against the backdrop. She is clearly in the shape of a human but covered in feathers so disbelief can be suspended. The first time she "took flight" my jaw dropped at the beauty of it.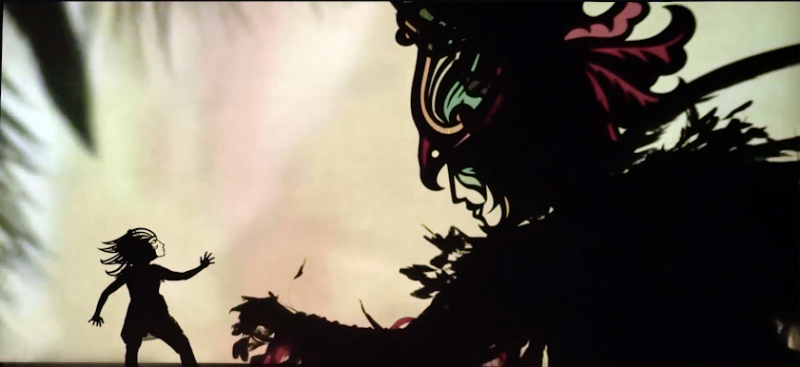 The play does not take itself too seriously in terms of the acting, but while intended to be family-friendly, never feels childish. The audience was laughing at the way some of the characters acted, the childishness of Rudebeh's father being one example.
The score is stunning as well, and adds to the dramatic moments beautifully. It tied the piece together in a perfect way.
At the end of the piece, the actors took their bows, allowing the audience to see the puppets for what they were. I won't give away the magic, but the way the masks were situated to look like cartoon faces when backlit blew me away. The creativity of this creation is unmatched.
Related Articles