Click Here for More Articles on A CHRISTMAS STORY LIVE
BWW Interview: A CHRISTMAS STORY LIVE!'s Marc Platt Talks New Music, Live Audience & More!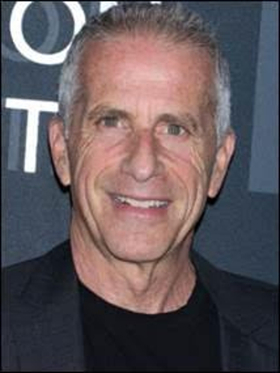 FOX gets festive with the all-new live musical event, A CHRISTMAS STORY LIVE! airing this Sunday, December 17th at 7:00-10:00 PM ET live/PT tape-delayed. The production stars Maya Rudolph, Matthew Broderick, Jane Krakowski, Chris Diamantopoulos, Ana Gasteyer, David Alan Grier, and Ken Jeong, and introduces newcomer Andy Walken as 'Ralphie.'
Today BWW participated in a press call with A CHRISTMAS STORY LIVE's executive producer Marc Platt, who shared details about this exciting, new musical production!
Platt revealed that on the outset of the live telecast, viewers will enjoy an all-new song composed by the Tony and Oscar winning team of Benj Pasek and Justin Paul, titled 'Count On Christmas.' The song, which Platt describes as "very contemporary", will be performed by singer and songwriter Bebe Rexha. Get a first listen HERE!
Another song will introduce viewers to an entirely new character, Mrs. Schwartz, mother of Ralphie's BFF 'Flick.' Fans of the film recall that after Ralphie uttered a bad word, he tells his mother that he learned it from Flick. (although we all know he picked it up from his own foul-mouthed father!) In the movie, Mrs. Parker picks up the phone and calls Mrs. Schwartz, who responds with a incomprehensible barrage of screaming. In the live production, Mrs. Parker will march Ralphie over to the Schwartz household to have him apologize to Mrs. Schwartz for blaming her son. He proceeds to tell her what he hopes he'll get for Christmas. What follows is a new song performed by the hilarious and talented Ana Gasteyer.
The EP tells BroadwayWorld, "some of the songs from the original Broadway version have been revised or actually completely re-written. So when a writer gets a second chance to look back on something , it's a great opportunity to say, 'hey, this is really good, but we can even do it better.' So there's a couple of those."
He continues, "For example, there's a song in the original Broadway version called 'Sticky Situation' which still exists for the telecast but has been completely redone as a new song. This one's more exciting, it fits with the narrative and is a bigger and robust number."
In addition, Platt confirmed that a live audience will be present throughout the live broadcast. Like FOX's GREASE LIVE, which called for an audience in many of the scenes, A CHRISTMAS STORY LIVE, will also feature an audience in various crowd scenes throughout the telecast. He explains, "When the scene calls for crowds of people, you will see a live audience there."
Platt went on to share, "The challenge of adapting something so beloved is to be sure that you be respectful of the original material, and that you are delivering for an audience all the elements that people who love the film need to see to be satisfied. And the same with the musical. You have all these great musical moments and beautiful score to land, but also want to deliver an experience that is unique, that no one has ever experienced before in this new genre of a live television version."
He continued, "The story taps into the kind of nostalgia that I feel at this particular moment in time, with all that's going on in the world, such a complicated world that we're living in, it feels that this kind of nostalgia is like comfort food for everyone."
More to come...
About A CHRISTMAS STORY LIVE!: A live musical event inspired by the holiday classic feature "A Christmas Story" and the Tony Award-nominated Broadway production "A Christmas Story: The Musical," A CHRISTMAS STORY LIVE! follows nine-year-old "Ralphie Parker," whose only dream is to get a Red Ryder Range Model Carbine Action BB Gun for Christmas. The three-hour musical event stars Emmy Award nominee Maya Rudolph ("Saturday Night Live," "Bridesmaids"), two-time Tony Award winner Matthew Broderick ("How to Succeed in Business without Really Trying," "The Producers," "Manchester by the Sea"), Tony Award winner Jane Krakowski ("Unbreakable Kimmy Schmidt," "30 Rock"), Emmy Award nominee Chris Diamantopoulos ("Good Girls Revolt," "Silicon Valley," "Episodes"), Ana Gasteyer ("Saturday Night Live") and newcomer Andy Walken. Don't miss the all-new holiday musical event A CHRISTMAS STORY LIVE! airing Sunday, Dec. 17 (7:00-10:00 PM ET live/PT tape-delayed) on FOX. About Marc Platt: Marc Platt is the Emmy Award-winning producer of FOX's "Grease: Live." He is an Academy Award-nominated producer, most recently for director Damien Chazelle's "La La Land" and Steven Spielberg's "Bridge of Spies." Platt is also the Tony-nominated producer of the Broadway mega-hit "Wicked," which has been seen by more than 50 million fans worldwide and globally has racked up $4 billion. Platt has developed some of the most successful film, theater and television projects of the last 30 years. His film resume also includes such titles as "Legally Blonde," "Into the Woods," "Drive," "Rachel Getting Married," "Scott Pilgrim" and "Wanted." A former film executive, Platt served as president of production for three movie studios, where he oversaw box office and critical successes, including "Philadelphia," "Rudy," "As Good As It Gets," "Sleepless in Seattle," "Jerry Maguire" and "The Silence of the Lambs."