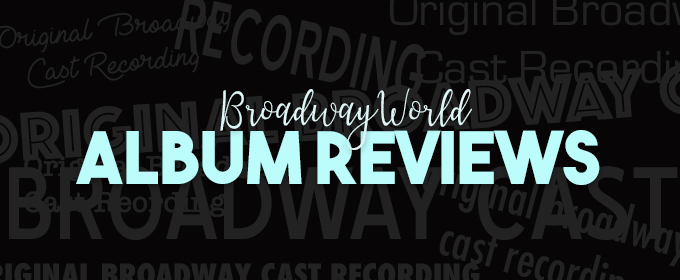 Click Here for More Articles on BroadwayWorld Album Reviews
BWW Album Review: Barbra Streisand's ENCORE: MOVIE PARTNERS SING BROADWAY
I once fell in love with an album cover: Barbra Streisand, dressed in the height of granny chic, in a straw hat, drapey black cardigan and maxi skirt, and men's-style oxfords with rakish white socks...a desolate stage littered with sheet music...a rich burgundy-and-black color scheme. I first discovered Sondheim through that 1985 record, "The Broadway Album," and I still can't hear "Pretty Women" without thinking of Streisand's sinuous interpretation. The talent who first burst forth onstage in 1962 in "I Can Get It for You Wholesale"; who made a hilarious, touching "Funny Girl" her signature role; who tackled "A Star Is Born" in its third film incarnation-and who has stayed mostly in the spotlight professionally and mostly out of it personally over the last 54 years-has mellowed, but her voice is still completely unique, and her fans (old and new) still utterly devoted. Her political activism has become part of her shtick, and her recent live performance of a "Send in the Clowns" parody mocking Donald Trump has become a popular clip online. She is, for lack of a less battered word, an icon, and fans thrilled to see her-as always, dressed for the occasion-hand the Tony for Best Musical to "Hamilton" this year.
Streisand's voice is softer than it was, and has acquired a bit of a rasp; perhaps for this reason, she has chosen to make her third Broadway album a collection of duets rather than a solo. In doing so, she has pulled in a wide range of "Movie Partners," sometimes more for their acting ability than their singing ability, and sometimes more perhaps for their appeal to younger listeners. Her choice of songs is also wide-ranging, including both one of Broadway's most standard of standards ("Climb Ev'ry Mountain") and some of its least known songs (numbers from "Road Show/Bounce" and "Smile").
The album starts out strong with "At the Ballet" (from "A Chorus Line"), a trio with some unlikely members. Streisand plays the world-weary Sheila. Young English star Daisy Ridley, known mostly for her work in a "Star Wars" sequel, makes a sharp, vivid Bebe. (She might be an excellent choice for the next "Cabaret" revival.) Anne Hathaway credibly acts the part of Maggie. The song invites us into a lost world of 1970s Broadway and takes us backstage. Its energy, rhythm, and eccentricity make us excited about what will follow on the album (and while we may not be as curious about who plays the coldly commanding director in this song, it's Bradley Cooper).
The next song is a safer and less interesting choice. Patrick Wilson joins Streisand for a poignant "Loving You," from Sondheim's "Passion." Their voices and interpretations are not particularly simpatico, although the May-December element adds a different flavor to the Fosca-Giorgio romance.
But the fun isn't over. Alec Baldwin makes a game, if vocally limited partner for Streisand in the delightful "The Best Thing That Ever Has Happened," a Sondheim selection from "Bounce/Road Show" that was intended for a couple (and, as the liner notes explain, is sung by a male-female couple in "Bounce" and a male-male couple in "Road Show"). It's a light song, but a perfect showcase for Streisand's comic touch and her gently soaring vocals, backed by an almost Nelson Riddle-style arrangement that puts the bounce in "Bounce."
The song from Marvin Hamlisch and Carolyn Leigh's "Smile" is "Any Moment Now," a marital duet. Hugh Jackman is touching as a lonely working-class husband smarting from his wife's inattention. Unfortunately, Barbra Streisand doesn't have his facility for accents (nor does she try-nor perhaps should she). Her unhappy, small-town Midwestern housewife sounds more like a flustered Upper West Side therapist (with a perfect "Prince of Tides" manicure). But such inconsistencies are part of the Barbra gestalt, and unlikely to disappoint fans. The two endearing voices give this song as much power as they can, though the amount of dialogue included is excessive.
The female duet is an under-explored option in musicals-we hear a lot of "I Will Never Leave You," it seems, and little else (though the repertoire offers some great Kander & Ebb numbers, from "Nowadays" to "The Grass Is Always Greener"). In fact, the most adventurous twist in this album is the rewriting of "Anything You Can Do" (from "Annie Get Your Gun"; new lyrics by David Zippel and Gerard Alessandrini) as an anthem to sisterhood, sung with, of all people, Melissa McCarthy. Both performers get to be silly and relaxed, ricocheting from competitiveness to supportiveness, and McCarthy's vocals are sound. In addition, the two-female-performers-backstage premise rhymes nicely with the opening "At the Ballet" trio. Streisand even gets to work in a correction to her pet peeve, the mispronunciation of her name as "Streizand." She demands it be pronounced "StreiSSAND, like sand on the beach. Sawft S!" Someone should write a "Liza with a Z"-style song to help her reinforce that message.
Another unusual choice of partner is Seth MacFarlane, the creator and star voice(s) of TV's "Family Guy." If he sounds a bit too much like Brian the dog when he responds to Streisand's treacly spoken introduction with, "Huh!," perhaps that's the price he has to pay for having created such recognizable character voices. Whatever one's feelings about MacFarlane, his voice is rich and pleasant, and he avoids indulging in his customary imitation-Sinatra singing style. At the end of the song, he makes Streisand laugh with his melodious whistling-or maybe in surprise at how nice they sound together.
Streisand's voice also mixes well with that of Antonio Banderas in the tremulous "Take Me to the World," from Sondheim's early "Evening Primrose." While Banderas's sexy, tender speaking and singing seem to evoke a character different from the one in the show (he sounds less like a troubled hermit and more like a romantic hero stymied by external circumstances), it's a beautiful duet that accomplishes something rare: making a lesser-known song sound like a familiar classic.
Most listeners will recognize the World War II standard "I'll Be Seeing You," but how many know the verse? It's a treat to hear it, and to hear Streisand inhabit the lovely, wistful melody, and then-boom! Chris Pine? While it would have been just as satisfying to hear Streisand finish the song, Pine (who made an amusing prince in the movie of "Into the Woods") has an unexpectedly smoky tone reminiscent of Harry Connick Jr. He's not the jarring presence one expects, but a lovely song partner for Streisand, seeming to spur her on to especially pure high notes. The interruption of the song with "I've Grown Accustomed to Her Face" (from "My Fair Lady"), sung to a bossa nova beat, doesn't make much sense, although it doesn't sound bad, either.
The album ends with "Climb Ev'ry Mountain," sung with Jamie Foxx. In its first moments, he patiently encourages Streisand's spoken expression of what the liner notes informs us is her "personal philosophy." It's not an auspicious beginning, but her voice here, though perhaps showing its age a bit, sounds searching and soaring, and as inspirational as the song demands. Foxx's vocals, though, seem unnecessary, and not an especially good match for hers (or the song).
But if by chance you have limited space for the tracks on this album, the one to skip would be the fairly ghastly "Who Can I Turn To (When Nobody Needs Me," a duet with Anthony Newley. Newley and Streisand have been friends since the 70s, as we can see from a sweet vintage shot of them in the liner notes. The song is one of Newley's hits, so it seems an act of generosity for Streisand to choose to join him in it. But each voice is so unusual and specialized that the combination of them seems about as natural as the "ghost" duets between live performers and recordings of dead ones that were briefly a fad in the 90s. It doesn't help that Newley seems to have been recorded in an echo chamber.
If one grows impatient with other voices getting in Streisand's way, the "Encores Deluxe" version offers a reward: four solo tracks. All are love songs, all sad or thwarted ones. She croons the Rodgers & Hart standard "I Didn't Know What Time It Was" (from "Too Many Girls") in a crystalline voice with some wonderfully characteristic flourishes and an air of hard-won wisdom. Again gravitating toward Sondheim, Streisand sings "Not a Day Goes By" (from "Merrily We Roll Along"), one of his most anguished love songs, and, inevitably, "Losing My Mind" (from "Follies"), the Broadway gold standard of romantic yearning. There are few surprises in her interpretations of these classics, but both songs are stirring and beautifully sung. "Losing My Mind" is ultimately a bit oversold, and the sigh at the end undermines its power.
"Fifty Percent" (from "Ballroom") is a mistress's impassioned if naïve defense of her limited relationship with her married lover. Like many of the core songs of the album, it includes some dialogue that is more distracting than enriching. Streisand has a lifetime of experience to draw on, but somehow it is easier to imagine the fabulously famous and wealthy, happily married star in the role of a lonely spinster waiting by the phone when she launches directly into the song. Overall, these four bonus songs are a worthy expansion of the album. Streisand the rueful, love-scarred torch singer is a different persona from the playful and more conventionally sentimental duet partner, and it's good to hear both.
Fans of Barbra Streisand won't need any encouragement to buy this album. For the rest, the combination of familiar and little-known songs, and of Streisand's nostalgic, sui generis sound with some unexpected voices is well worth seeking out (ideally with the supplemental solo tracks).
Related Articles
Remy Holzer's first review was of her middle-school production of "You're a Good Man, Charlie Brown." But her love of theater began at a much (read more...)