Review: ANATOMY OF A POWER PUSSY: ADELAIDE CABARET FRINGE 2018 at La Boheme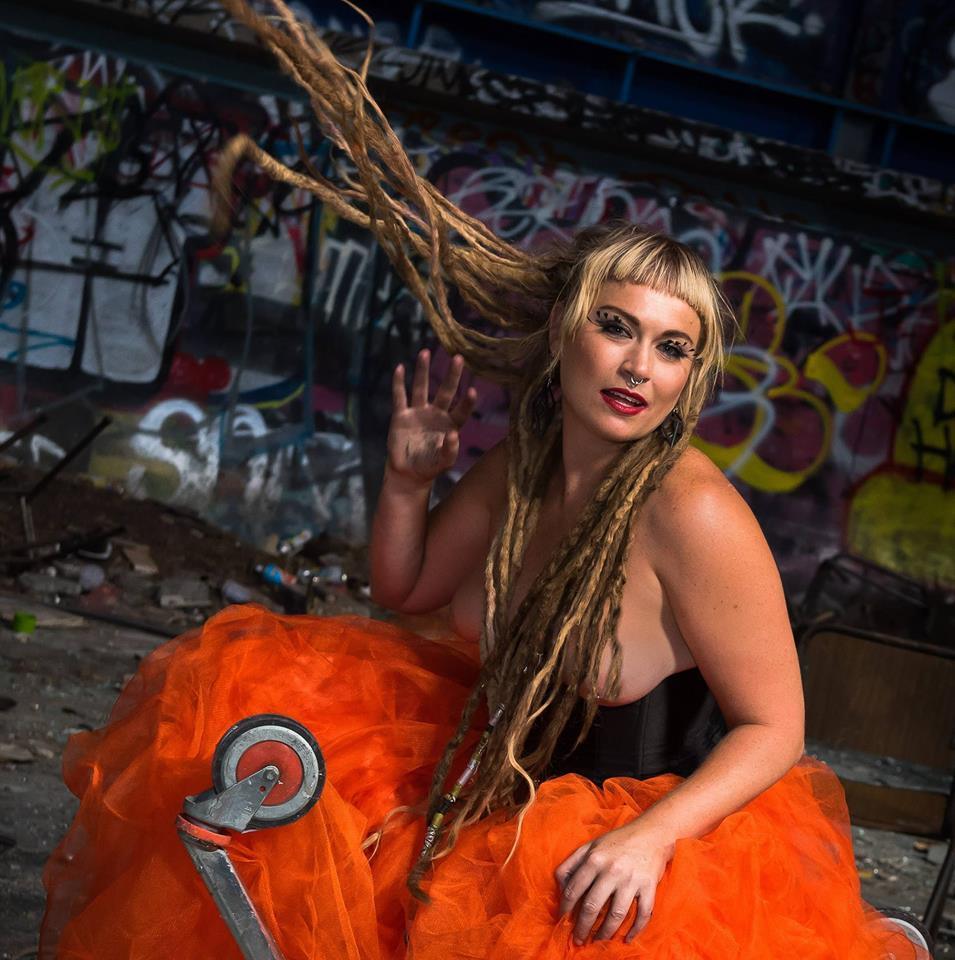 Reviewed by Barry Lenny, Sunday 3rd June 2018.
Sophie deLightful brought her show, Diary of a Power Pussy, launched in Melbourne in 2017, to the Adelaide Fringe earlier this year, with great success. It was her first visit to this state, and now she is back with
Anatomy of a Power Pussy
, a further instalment in the narrative. First, though, she had a surprise guest to warm up the audience and accompany her for her entrance number,
Let Me Entertain You
, from the musical, Gypsy. Pianist about town, Alex Smallwood, regularly seen around the cabaret scene commandeering any unattended pianos and entertaining people with his vast repertoire of ragtime tunes, is long overdue for creating a cabaret show of his own. Opening for this one, perhaps, will encourage him to get that particular act together and come up with a performance for next year's Cabaret Fringe. Needless to say, his performance went down well with the enthusiastic audience, with plenty of applause following him as he stepped aside for the main performance to continue. Sophie deLightful was dressed to impress in an imposing outfit of black bustier and feathered jacket, over a voluminous, bright orange skirt, with her dreadlocks falling down her back to her waist, leaving no doubt that here was, indeed, a Power Pussy. What exactly is a Power Pussy, you might ask? That is covered in the first part of the production in an extended poetic introduction to the topic and, by simply buying a ticket, you can find out, too. Part psychology, part therapy, part personal revelations, part audience involvement, and all the promised great entertainment, this is a true descendant of Berlin Kabarett, the powerful, subversive cabaret of the Weimar Republic between the two world wars. It is raw and engaging, empowering, and all within a safe environment. It is also a show for men, so no excuses guys. The performance is interspersed with a selection of songs, and here we discover Sophie deLightful's incredible voice, beginning with a reworked version of
Poor Unfortunate Souls
, from The Little Mermaid, that immediately had the audience stunned by her power and range. Every number brought forth more revelations, impressing with both her vocal talent and her skill as a lyricist. Cabaret should be exciting, challenging and, naturally, entertaining, and Sophie deLightful has it in spades. Performances continue from Wednesday 6th to Sunday 10th at La Boheme, so don't miss out, book now.