BWW Review: ADELAIDE INTERNATIONAL GUITAR FESTIVAL 2019 - KARIN SCHAUPP AND MILES JOHNSTON at Space Theatre, Adelaide Festival Centre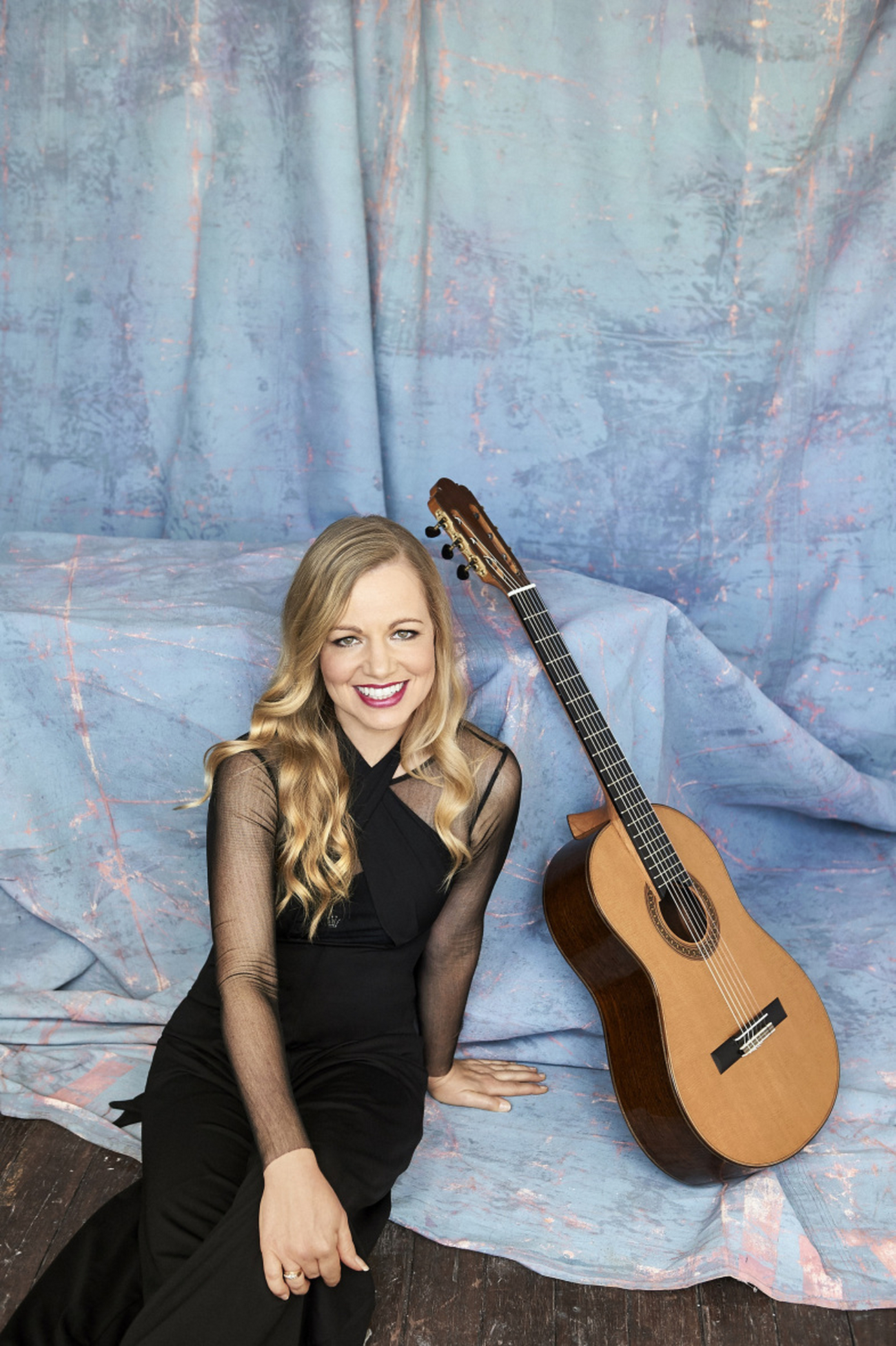 Reviewed by guest critic, Jack Daws, Tuesday 16th July 2019.
Having been previously privileged to witness the established and upcoming musical excellences of
Karin Schaupp and Miles Johnston
respectively, it was quite a let-down to hear a diluted, compressed, and spatially incontiguous representation of the musical magic which unfolded in the Adelaide Festival Centre's Space Theatre on Tuesday the 16th of July. It is just unpleasant, if not disorientating, to see a performer before you, but hear them panned hard-left to the corner of the stage. The world-class and local luthiery of Jim Redgate, played by both Schaupp and Johnston, as well as Karin's 1820's Guadagnini replica, built by Rovis-Hermann, were sonically misrepresented as the beautiful timbral characteristics of the fine instruments were blatantly not conveyed by the Space Theatre's in-house sound, the venue ironically feeling like an artificial void. Adequately amplifying classical guitar has always been a fickle business. With appropriate choice of space and the support of modern instrument-building enabling greater projection, however, this need not be an issue. Especially for a compact audience under 200, no amplification should be necessary in the right acoustic space. The Adelaide Festival Centre apparently does not have adequate acoustic environments for such intimate guitar recitals, and for the Guitar Festival to be without such means is inexcusably embarrassing. This concert, then, serves as a desperate outcry against the Government's continual neglect of the arts. Worse yet, during one of the most delicate and finely controlled silences of young Miles' mature interpretations, the foyer bell for another Festival Centre event rang through the walls. Nevertheless, the stars seemed to have aligned for Johnston; not only can one easily see a prosperous career ahead of the emerging professional but, by fluke, this in-house interruption was actually in-key, earning a chuckle from the audience, almost as if Miles had summoned it himself. Johnston's ambitious repertoire, from Bach to Brouwer, played from memory, required outstanding technique, poise, and sensitivity; and these criteria were immediately exhibited with apparently effortless style. An expected squeak or slight imperfection early into his opening set merely grounded the 2018 Adelaide Guitar Festival Competition winner to reality, before he truly bloomed in the atmospheric Brouwer
Sonata
. As his setlist progressed chronologically from Baroque, through late classical, and into the modern, he too progressed; opening with exceptional control and expression but becoming more autonomous, organic, and transportive. Schaupp may be an established star of the international classical guitar scene already, but this doesn't stop her from pushing the envelope. Having worked with virtually all manner of chamber and orchestral groups throughout her career, she recently decided to return to solo recitals, relishing in her personal artistic freedoms. Truly at home under the spotlight, her openness and warmth towards the audience were felt through her dry wit, further exemplified by the placement of a hot mug by her feet. A notably diverse repertoire selection was further augmented by her presentation of the cosmically contemplative
Suspended in a Sunbeam
, a new work written for her by
Richard Charlton
. It features narration of Carl Sagan's reflection upon the famous Pale Blue Dot photograph of Earth from
Voyager 1
, which Karin eloquently enunciates atop the evocatively 'sci-fi-esque' guitar, which accentuates the tone of the text. Schaupp's ability to project a crystal-clear melody that soars above the listener is remarkable; there is simply no such thing as a propositional thought in the mind of Karin's transfixed audience while her lyrical phrasing locks attention like an epic poem in pitch. Through evocative preface, she paints scenes which invite the listener into the worlds of her repertoire. Special homage was paid to the recently passed Australian composer, Phillip Houghton, whom Shaupp knew personally, with a harrowing performance of
Ophelia - A Haunted Sonata.
This stark suite complexly conjures the utmost beauty, pain, power, and disgust of life and death. If the performances of Karin Schaupp and Miles Johnston were any less than outstanding, this evening in the Space Theatre may have been tiresome to endure. Thankfully, their refreshingly individual artistry managed to prevail over the otherwise undermining in-house issues, which beg for better investment into Australian arts.
Related Articles View More Australia - Adelaide

Stories

Shows
Born in London, Barry was introduced to theatre as a small boy, through being taken to see traditional Christmas pantomimes, as well as discovering jazz (read more...)