SHOW
DATES
THEATRE

Beryl


Beryl Burton: quite possibly the most successful woman youve never heard of.When actress Maxine Peake was given cyclist Beryl Burtons autobiography as a gift she
5/7 - 5/21/2022

Oldham Coliseum Theatre
Fairbottom Street
Oldham

For You I'd Wait


On the 13th November we pay homage to the victims. Thats the only time you think of us. For you, life goes on. But for
5/11 - 5/21/2022

The Turbine Theatre
Arches Ln, Nine Elms, London SW11 8AB
London

Live Music Brunch - Mario Bakuna Band


Treat yourself to a relaxing weekend catching up with friends or family at a delicious Live Music Brunch, soundtracked by exceptional emerging musicians.Performing at this
5/21

Royal Albert Hall
Kensington Gore
London

Nothello


Isnt Othello responsible for setting up negative stereotypes about black men? Isnt Desdemona a bit shallow? And dont all the best lines go to Iago
5/7 - 5/21/2022

Belgrade Theatre
Belgrade Theatre, Belgrade Square, Coventry, CV1 1GS
Coventry

The Formidable Lizzie Boone


What do you get when you combine a wedding ring, burlesque and Pacman?Well, if youre Lizzie Boone, you might get therapyFrom the multi-award winning Selina
5/19 - 5/21/2022

The Rotunda Theatre: Squeak
Regency Square, BN1 2FH
Brighton

Til Death Do Us Part


After 15 years of marriage, Daniel and Sylvia find themselves drifting further apart with each passing day. Until one morning, they find themselves abruptly united
5/3 - 5/21/2022

Theatre503
503 Battersea Park Road
London

A Classical Gala


Join us for an afternoon of the best classical music, celebrating Raymond Gubbays long association with the Hall. Comperd by ITVs Good Morning Britain presenter,
5/22

Royal Albert Hall
Kensington Gore, London
London

Eleemosynary by Lee Blessing


This award-winning play focuses on the lives of three generations of women:Dorothea; her daughter, Artie; and Artie's sixteen-year-old daughter, Echo. Through fragmented vignettes we see
5/4 - 5/22/2022

Waterloo East Theatre
Brad Street London SE1 8TN
London

Eleemosynary by Lee Blessing


Persever Productions present the UK PREMIERE of ​ Eleemosynary by Lee Blessing ​ "Eleemosynary: relating to or dependent on charity; charitable." This award-winning play focuses
5/4 - 5/22/2022

Waterloo East Theatre
Brad Street London SE1 8TN
London

Forever Oz


Long after the would-be wizard floats away in his balloon, the Scarecrows new post* is as King of Oz. All is well along the yellow
5/19 - 5/22/2022

OSO Arts Centre
OSO Arts Centre, Barnes Green, LONDON SW13OLF
London

Patricia Gets Ready (for a date with the man that used to hit her)


Patricia has spent a year crafting a kick ass speech while recovering from an abusive relationship. But, when she bumps into her ex on the
5/17 - 5/22/2022

Brixton House, London
385 Coldharbour Ln, London SW9 8GL
London

The Emperor's New Clothes


We bring you the greatest fake news story ever told!The Emperor likes nothing more than a fashion parade and you are all invited to ohh
5/8 - 5/22/2022

Polka Theatre
Polka Theatre, 240 The Broadway, Wimbledon
South West London

The C-Word Debate: Working Class Representation In Theatre & Cultural Industries


Chaired by Lyn Gardner with a panel including John McGrath and Dr David OBrien the panel discuss with the audience solutions to the representation deficit
5/24

Hoxton Hall
130 HOXTON ST LONDON N1 6SH
London

The Duke's Radio Show


The Cyprus High Commission in the United Kingdom presents the "Duke's Radio Show", a tragicomic musical brimming with vibrant colours, euphoric mood, and relentless reflections
5/24

The Cockpit
Gateforth Street
London

The Sh*t


BAFTA-nominated writer Kenny Emsons honest and unflinching new play takes us into one of the thousands of forgotten youth centres across the country, where Eric
4/19 - 5/24/2022

Bush Theatre
Bush Theatre (Studio), 7 Uxbridge Road, London W12 8LJ
London

Brassed Off Live


Following the unfortunate cancellation of our 2020 event, we are delighted that British classic Brassed Off will be returning to the Royal Albert Hall in
5/25

Royal Albert Hall, Elgar Room
Kensington Gore, London
London

Into The Light Concert with Snatam Kaur


Snatam Kaur is a world-renowned, Grammy-nominated devotional singer, touring musician, teacher, and author, known for the stirring luminous quality of her voice and insightful teaching.
5/25

Gracepoint
161-169 Essex Road, N1 2SN
London

A Room of One's Own


By Virginia Woolf The award-winning creators of Christmas Gothic, Female Gothic, Austens Women, and I, Elizabeth return with a twenty-first century take on Virginia Woolfs
5/27 - 5/28/2022

Greenwich Theatre
Crooms Hill, London, SE10 8ES
London

Hoxton Street: Omnibus


Welcome to Hoxton Street and this special omnibus edition of our live soap style drama. For the past five weeks we have presented bi-weekly episodes,
5/18 - 5/28/2022

Hoxton Hall
130 Hoxton Street
London

Superstition Mountain


The three Gunwallow brothers from St Day are in a bit of bother. Slims scrapyard business has gone pear-shaped, while Dwayne owes money to some
5/5 - 5/28/2022



PHOTOS

VIDEOS

CAST

Greenwich Theatre
Crooms Hill, London, SE10 8ES, England
London

Dissident Voices


Prophetic Poems for the Planet.From Blake in 1791 to Bukhowski in 1991.Poetry and Jazz performed by Peter Marinker, co-founder of Dissident Voices and maestro of
5/29

The Cockpit
Gateforth Street
London

The Lord of the Rings: The Fellowship of the Ring in Concert


Peter Jacksons award-winning epic fantasy adventure, based on the J.R.R. Tolkien novels, follows a hobbit named Frodo Baggins, who finds himself in the possession of
5/27 - 5/29/2022

Royal Albert Hall
Kensington Gore, London
London

Venus & Adonis / Dido & Aeneas - Two Great Operas Of The English Baroque


Strong, powerful and dynamic women are caught up in love that will sap both their identity and their agency; for them, love proves fundamentally unkind.HGOs
5/20 - 5/29/2022

The Cockpit
Gateforth Street
London

Venus and Adonis / Dido and Aeneas


HGO presents the earliest masterpieces of British opera - John Blow's 'Venus and Adonis' and Henry Purcell's ''Dido and Aeneas' - in a new fully-staged
5/20 - 5/29/2022

The Cockpit
107, Old Park Avenue
Enfield Town

Encore


Rom Theatre Arts are showcasing their outstanding talent in two acts.Act 1 is performed by our talented college students with musical numbers from, Blood Brothers,
6/1

The Cockpit
Gateforth Street
London



Back to the Main Page | Browse Local Theatres
---
Latest UK / West End Reviews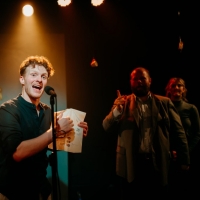 BWW Review: FLIGHTPATH, Jack Studio Theatre
by Gary Naylor - May 21, 2022
Three actors take us on a whirlwind tour of aviation history with laughs and mystery on the way...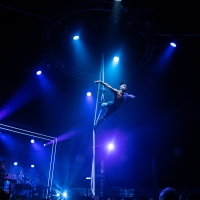 BWW Review: LA CLIQUE, Underbelly Festival, London
by Franco Milazzo - May 20, 2022
Due to its intrinsically adult nature, cabaret as an art form is a revolution that cannot be televised. And nor should it be — like some other grownup activities, it is best experienced in the flesh, preferably in company and in dark, intimate surroundings....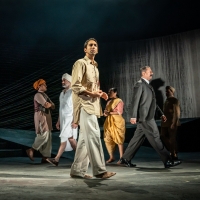 BWW Review: THE FATHER AND THE ASSASSIN, National Theatre
by Alexander Cohen - May 20, 2022
Gandhi's assassin tells his story across the backdrop of India's struggle for independence....
BWW Review: 100 PAINTINGS, The Hope Theatre
by Cindy Marcolina - May 20, 2022
According to Google, an artist is "a person who creates paintings or drawings as a profession (or hobby)". It's hard to be one on a creative level, but it's even harder when your livelihood strictly depends on your ability to create. Inspiration needs to take a backseat and discipline take over....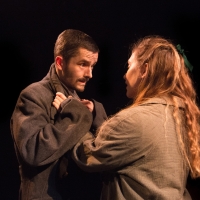 BWW Review: BLISS, Finborough Theatre
by Gary Naylor - May 20, 2022
Fraser Grace's new play examines the impact of PTSD on a soldier returning home after witnessing the horrors of the aftermath of the Russian Revolution...
BWW Review: GREASE: THE MUSICAL, The Dominion Theatre
by Abbie Grundy - May 18, 2022
Audiences are in for a treat with this high-energy revival of the crowd-pleasing hit, which welcomes a new generation of talent to the stage....
BWW Review: THE HOUSE OF SHADES, Almeida Theatre
by Cindy Marcolina - May 18, 2022
Same household, five decades. Starting from 1965, playwright Beth Steel accompanies the Websters as they live and die in a Britain that's not on their side. From Harold Wilson's Labour all the way across Thatcher's Tories to Brexit, the Websters see their Nottinghamshire home turn to ruins....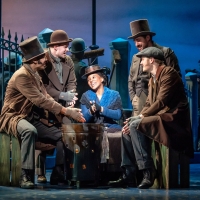 BWW Review: MY FAIR LADY, London Coliseum
by Aliya Al-Hassan - May 19, 2022
Expectations have been high for My Fair Lady. It is easy to see why it was such a hit on Broadway; brimming with English period tropes of top hats, Ascot races, lovable cockneys and snobbish toffs. Bartlett Sher's revival now comes to the West End. It looks stunning, but does not always hit the high...
BWW Review: SNATCHED, Soho Theatre
by Alexander Cohen - May 18, 2022
Hot off the stage of the Donmar Warehouse where she starred opposite Kit Harrington in Henry V, Melissa Johns is a disabled actress whose iCloud account was hacked in 2018, leading to the release of intimate photos. Her play, Snatched, is autobiographical, documenting her struggle as a disabled woma...
BWW Review: WAITRESS, Birmingham Hippodrome
by Laura Lott - May 18, 2022
If there's such a thing as the perfect recipe for a musical, then Waitress has surely found it. Like each of Jenna's delicious freshly-baked pies, the show achieves the ideal balance of sweet and sour. By turns hilariously funny, heart-wrenchingly sad and achingly sweet, Waitress knows how to take t...