Suzann McLean, CEO and Artistic Director, Theatre Peckham Named Arts & Media Senior Leader of the Year at BBBAwards
The awards recognised 36 Rising Stars and Senior Leaders across six industry sectors
Suzann McLean, CEO and Artistic Director of Theatre Peckham has been named Arts and Media Senior Leader of the Year at the ninth Black British Business Awards.
The awards recognised 36 Rising Stars and Senior Leaders across six industry sectors: Arts and Media, Consumer and Luxury, Entrepreneurs, Financial Services, Professional Services, and STEM.
Suzann is an award-winning creative artist, with 27 years' industry experience as actor director and mentor. She is recognised for building safe spaces where marginalised people can unapologetically experience and participate in theatre. Alongside her extensive career in the performing arts, she founded Young and Talented theatre company, which nurtures young talent on stage, on screen and in life.
The Black British Business Awards (BBBAwards) is the only premium awards programme of its kind in the UK. Established in 2014, it has been endorsed by three Prime Ministers, the Mayor of London and global business leaders. The annual Awards ceremony confirms the strength of the Black talent pipeline by highlighting the commercial excellence of Black professionals and entrepreneurs, who stand as role models and substantial contributors to the UK economy.
Photo Credit: Theatre Peckham
Aliya Al-Hassan is UK Managing Editor of BroadwayWorld. A London-based theatre critic and journalist, she has a life-long passion for the arts, with a focus on theatre and opera. She is a... (read more about this author)
Trevor Noah's OFF THE RECORD Tour is Coming to the UK

December 2, 2022

Trevor Noah will bring his show Off The Record to Glasgow's OVO Hydro on Tuesday 21 November 2023 and London's The O2 on Thursday 23 November 2023.
---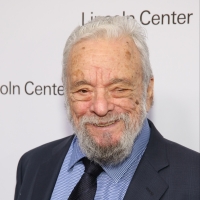 Rare Live Recording of Stephen Sondheim's PHINNEY'S RAINBOW Found on Bookshelf

December 2, 2022

A very rare live recording of one of Stephen Sondheim's earliest musicals has been discovered in the US city of Milwaukee.  
---
Black Friday: Tickets For Just £15 for CIRCUS 1903

December 2, 2022

Roll Up! Roll up! This Christmas, the marvellous Circus 1903 returns to London. Experience all the thrills and daredevil entertainment of a turn-of-the-century circus in an all-new home for 2022 – Eventim Apollo!
---
Review Roundup: What Did the Critics Think of Clint Dyer's OTHELLO?

December 1, 2022

Clint Dyer's production is the first Othello from a black director at the National. Starring Giles Terera as Othello and Rosy McEwen as Desdemona, the Shakespearean tragedy opened last night (30 November). What did the critics think of the new revival?
---
HEX, ORLANDO and MANDELA Feature in our Top Ten Shows for December

December 1, 2022

From Emma Corrin's return to the stage, a Disney success coming to London for the first time and some suitably festive treats, December brings a wealth of fantastic shows to London.
---