Suzann McLean, CEO and Artistic Director, Theatre Peckham Named Arts & Media Senior Leader of the Year at BBBAwards
The awards recognised 36 Rising Stars and Senior Leaders across six industry sectors
Suzann McLean, CEO and Artistic Director of Theatre Peckham has been named Arts and Media Senior Leader of the Year at the ninth Black British Business Awards.
The awards recognised 36 Rising Stars and Senior Leaders across six industry sectors: Arts and Media, Consumer and Luxury, Entrepreneurs, Financial Services, Professional Services, and STEM.
Suzann is an award-winning creative artist, with 27 years' industry experience as actor director and mentor. She is recognised for building safe spaces where marginalised people can unapologetically experience and participate in theatre. Alongside her extensive career in the performing arts, she founded Young and Talented theatre company, which nurtures young talent on stage, on screen and in life.
The Black British Business Awards (BBBAwards) is the only premium awards programme of its kind in the UK. Established in 2014, it has been endorsed by three Prime Ministers, the Mayor of London and global business leaders. The annual Awards ceremony confirms the strength of the Black talent pipeline by highlighting the commercial excellence of Black professionals and entrepreneurs, who stand as role models and substantial contributors to the UK economy.
Photo Credit: Theatre Peckham
Aliya Al-Hassan is UK Managing Editor of BroadwayWorld. A London-based theatre critic and journalist, she has a life-long passion for the arts, with a focus on theatre and opera. She is a... (read more about this author)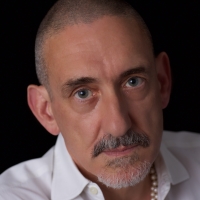 Interview: Neil Bartlett on the Writing Process, Gender Identity and Adapting ORLANDO for the Stage

November 25, 2022

Adapted by Neil Bartlett, starring Golden Globe winner Emma Corrin and directed by Tony and Olivier winner Michael Grandage, the early-awaited stage version of Orlando is about to start previews. BroadwayWorld caught up with Neil ahead of opening night on 5 December to talk about the writing process, gender identity and the magic of language.
---
Guildhall School of Music & Drama Announces Spring 2023 Events

November 25, 2022

This spring, Guildhall School of Music & Drama presents a varied programme of events for the public to enjoy, including concerts, drama productions, opera and jazz.
---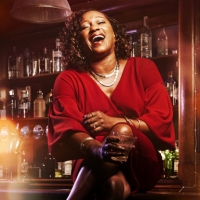 Black Friday: Save up to 38% on THE WIFE OF WILLESDEN

November 25, 2022

Save up to 38% on The Wife Of Willesden. After a sold-out, critically acclaimed run in 2021, Alvita, The Wife of Willesden returns for one more round at the bar. 
---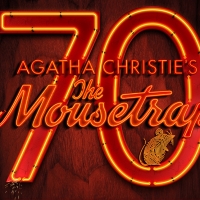 THE MOUSETRAP Will Open on Broadway in 2023

November 25, 2022

Agatha Christie's iconic thriller, The Mousetrap, the longest running play in the world, marks its 70th anniversary today (25 November) by announcing that the show will make its Broadway premiere next year.
---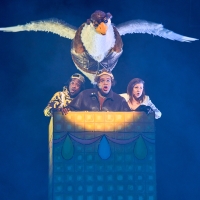 Photos: First Look at MOTHER GOOSE at Hackney Empire

November 24, 2022

Hackney Empire has released production images for its 23rd Christmas pantomime Mother Goose which began previews on 19 November. The production runs until 31 December with press night on 1 December.
---