Photos: First Look at DIDO'S BAR at The Factory
Performances run 23 September - 15 October 2022.
Set in a music club, teetering on the edge of belonging, Dido's Bar is a new immersive theatre and music production opening at The Factory in London's historic Royal Docks on 23 September (Press Night 28 September) before touring to Manchester, Leicester, Portsmouth, and Oxford.
Production photos were released today. Check them out below!
Dido's Bar is an epic retelling of Virgil's Aeneid, created and performed by a multilingual international ensemble of actor-musicians, bringing to life the classic myth of migration, love, and assimilation, through the eyes of refugees today. Nightly, divine bar managers, Juno and Venus, welcome world-class artists onto their stage and around their performances, the drama unfolds. The work is inspired by director Josephine Burton's encounter with Kurdish Iranian refugees and now Finnish resident, and composer Marouf Majidi and is written by Hattie Naylor.
The London production takes place in a disused offshoot of the Tate and Lyle factory overlooking the Thames, a site of immigration for hundreds of years, and forms part of Royal Docks Originals, a programme of new work made in the Royal Docks. Dido's Bar will be staffed by local community members, include nightly guest slots by Newham artists, and be complemented by a community engagement programme.
Dido's Bar is produced by Dash Arts with imPOSSIBLE Producing.
Dido's Bar is co-produced in the UK with the Royal Docks Team, OCM (Oxford Contemporary Music) and Journeys Festival International and co-commissioned by OCM, with additional support from Arts Council England, Backstage Trust, The Foyle Foundation, Projekt, Cockayne - Grants for the Arts, The London Community Foundation, Genesis Foundation, Finnish Institute in the UK and Ireland, The Marchus Trust, TINFO - Theatre Info Finland, Austin and Hope Pilkington, Royal Victoria Hall Foundation, The Leche Trust and individual donors.
Photo Credit: Ali Wright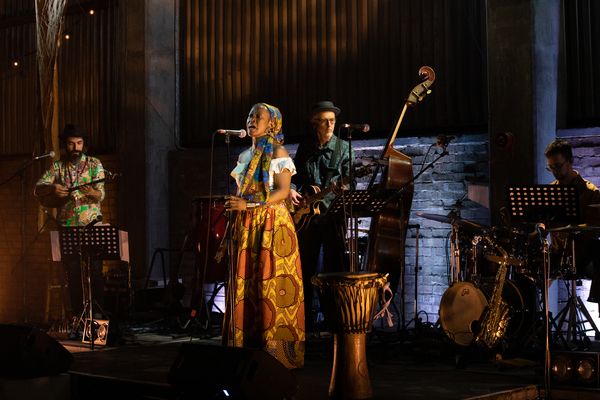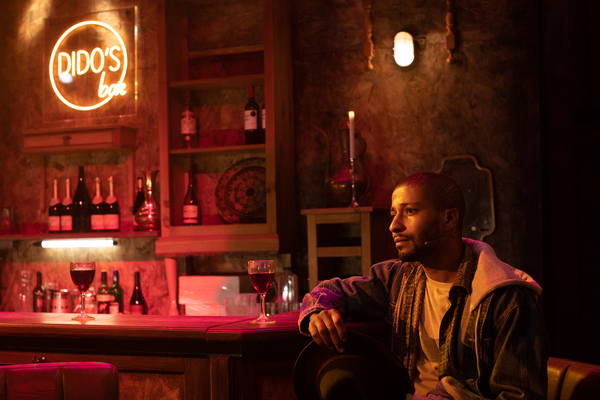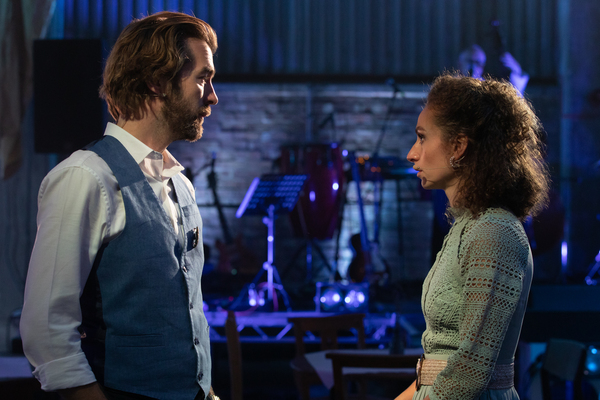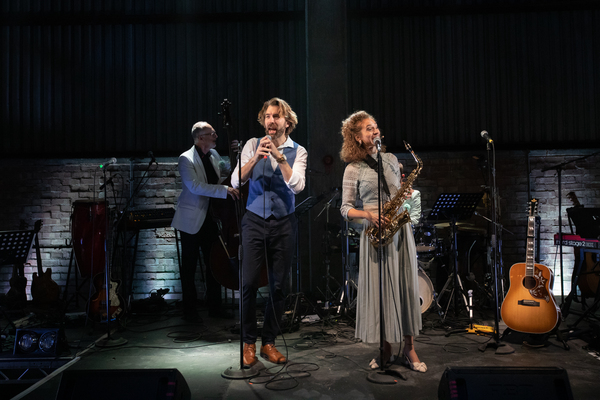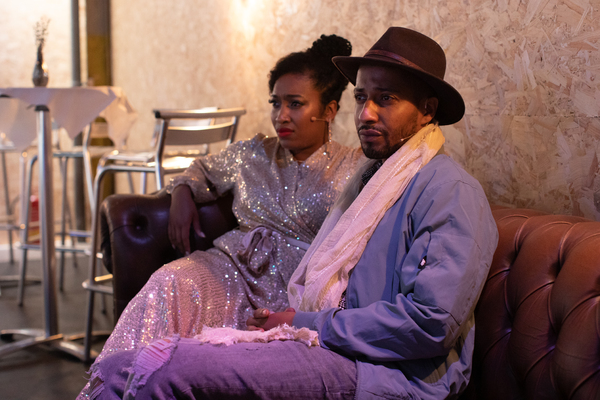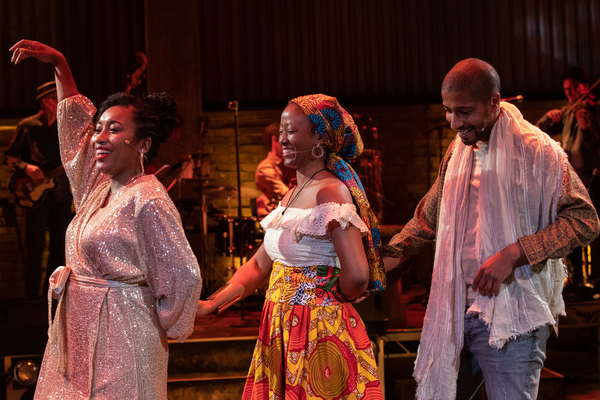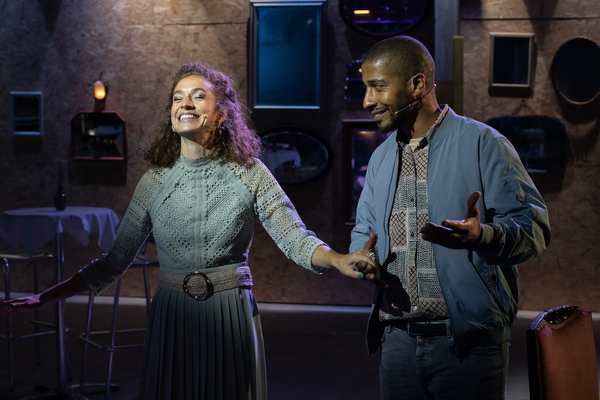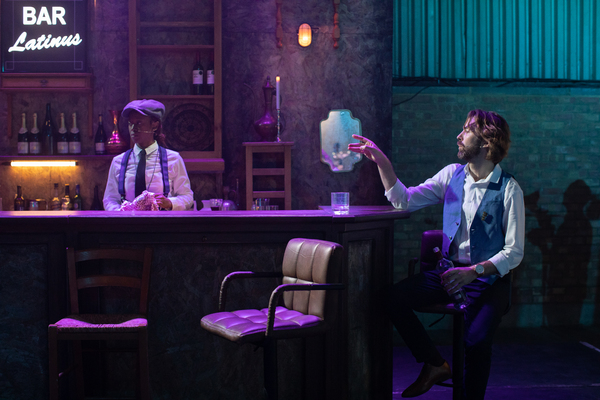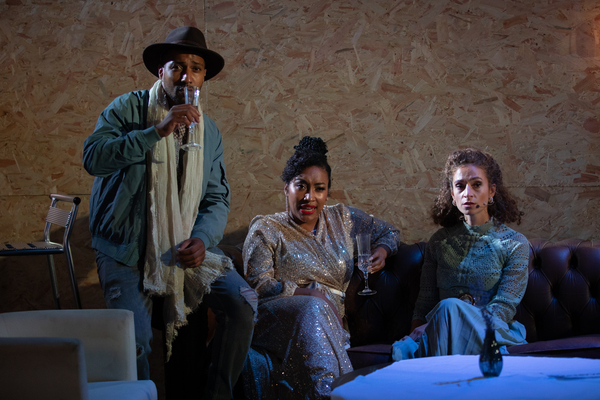 More Hot Stories For You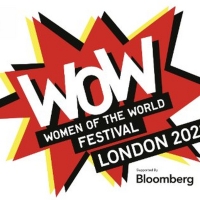 WOW - WOMEN OF THE WORLD Announces Day Pass Events For 2023 London Festival

December 1, 2022

WOW - Women of the World has announced the first guests for its 2023 London Festival, which returns to the Southbank Centre to mark International Women's Day, supported by The WOW Foundation's Global Founding Partner, Bloomberg.
---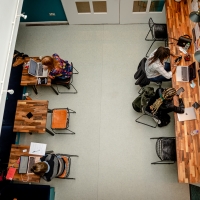 Stockroom - The UK's Leading Writers Room Launches New Scheme in London

December 1, 2022

Following their loss of Arts Council England National Portfolio Organisation status and as artists and theatre professionals in London are squeezed because of the redistribution of national arts funding away from the capital, theatre's leading writers' room, Stockroom, has launched a brand-new initiative with the aim of establishing a creative hub for new writing in the city.
---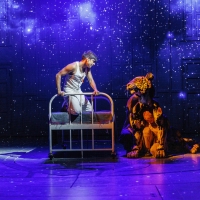 LIFE OF PI Will Embark on UK and Ireland Tour in August 2023

December 1, 2022

Lolita Chakrabarti's dazzling Olivier Award winning stage adaption of Yann Martel's best-selling novel Life of Pi, which is currently running at Wyndham's Theatre in the West End and stars an extraordinary life-size puppeteered Bengal Tiger, begins its first ever tour of the UK and Ireland at the Sheffield's Lyceum theatre in August 2023, where it will run from 29 August to 16 September 2023.
---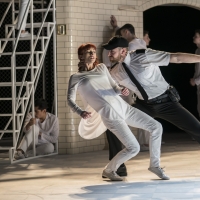 Matthew Bourne's ROMEO AND JULIET Will Embark on Tour in 2023

December 1, 2022

New Adventures and Sadler's Wells have announced the return of Matthew Bourne's "ROMEO AND JULIET" with a 12-week UK Tour and five-week Summer Season at Sadler's Wells.
---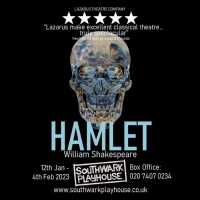 Cast Announced For Lazarus Theatre Company's Contemporary HAMLET at Southwark Playhouse

December 1, 2022

In 2023, one of Shakespeare's best-known and most regularly revisited tragedies will embark on a new and radical transformation.  Lazarus Theatre Company will champion exciting young talent, many making their debuts, in this raucous rendition at Southwark Playhouse. 
---