Patrice Rushen Joins LITTLE MELANIE Lineup at London 5 Studios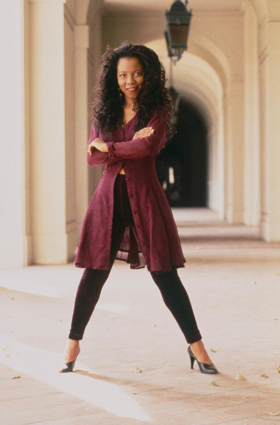 LONDON 5 STUDIOS Executive Producer, Melanie Greene, announced today that Jazz Legend, Music Master, Producer and award-winning artist Patrice Rushen, has joined the line-up here at Little Melanie Live television series.

"We are delighted that one of the best Music Directors and Supervising Music Producers has joined our established and prestigious team. She is truly Heaven sent."
London 5 Studios, new musical comedy television series now have the perfect "Royal Court". It's music royalty. Award-winning musician and composer, Patrice Rushen, is one of the most respected and sought after artists in the music industry. Rushen, a classically trained pianist - and once a child prodigy - will take a seat at the 88 keys and inspire the children of the new television series and millions globally. Patrice -one of music's BEST- will hold the position Music Director/Supervising Music Producer. Patrice will work with longtime friend and collaborator, three times Emmy winner - Producer Dante James, who will produce the television series in London and New York.

"As the Creator and Executive Producer of Little Melanie Live television series, we are proud and floating on a cloud. We have a winning dream team with James and Rushen at the helm. This is a music comedy and the expertise of Patrice, along with Dante's (incredible story telling abilities) both will guarantee this series is a hit!

The wonderful, unique and inspiring stories of Little Melanie Children's books and television series have captured the hearts of many celebrities and musical artists alike. They also support, endorse and recognise our inherent message that :"The Dream is Everything" for children all over the world.

"Our new musical children's series will inspire kids around the world to believe our important message: ... 'We are the doorstep to the world of dreams.'

"Little Melanie television series will have "real" family entertainment. Parents always look for shows that are fun, entertaining, wholesomely family driven, inspirational and more. Our fictitious characters are all inspired by music industry's best talent who have captured our attention while creating the series."

"I'm so happy to be working with London 5 Studios' Little Melanie series - and beyond excited to have Patrice Rushen join me" enthuses Dante. "She's a talented musical legend and I love her unique style and sound. As the Music Director - and Music Supervisor Producer with the Grammy's, Emmy's, People's Choice Awards, Image Awards and HBO's, Comic Relief V, we feel she is the Music Master for our television series. Patrice's music talents have always blown me away. I can't wait to see what she will bring to our Little Melanie Live BRAND! I know our destiny is definitely bright!" The creative freedom of our Little Melanie brand, which combines style with music, is reflected in its inspiring stories and episodes.
Our audacious and trend-setting music and global merchandising will provide children with new and innovative formulas for our "NEW" brand of children's entertainment.
Little Melanie will raise the standards of children's viewing audiences to a new level. As Little Melanie says, " We are Girl Power and we've got the Beat!! We have fours beats for one measure."