PRIVATE LIVES and More Announced For Donmar Warehouse's 30th Anniversary Season
The production will include Stephen Mangan as Elyot, Rachael Stirling as Amanda, Laura Carmichael as Sibyl and Sargon Yelda as Victor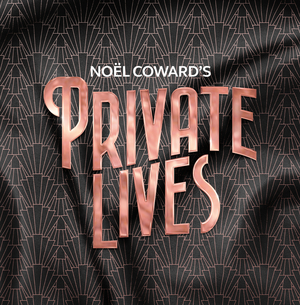 With the critically acclaimed production of Lillian Hellman's Watch on the Rhine currently running, and ahead of the world premiere of Diana Nneka Atuona's Trouble in Butetown, Artistic Director Michael Longhurst and Executive Director Henny Finch have announced the next two shows in the Donmar's 30th birthday season, along with lead casting for the previously announced Pulitzer Prize and Tony Award-winning musical Next To Normal.
Opening the season is Noël Coward's Private Lives with a cast including Stephen Mangan as Elyot, Rachael Stirling as Amanda, Laura Carmichael as Sibyl and Sargon Yelda as Victor, in a new production directed by Michael Longhurst. This is followed by the world première of award-winning playwright Jack Thorne's latest play When Winston Went to War with the Wireless directed by Katy Rudd, a gripping and timely examination of the BBC's independence during the 1926 General Strike. Having collaborated on Caroline, or Change on Broadway, Longhurst reunites with Caissie Levy, who will play Diana in Tom Kitt and Brian Yorkey's Next to Normal, along with Trevor Dion Nicholas as Dr. Madden/Dr. Fine, with further casting to be announced. Alessandra Davison and Adam Karim are also today announced as Resident Assistant Directors for the company.
This season is generously supported by Charles Holloway, Season Supporter, and presented in partnership with Wessex Grove.
Alongside the productions on stage, the Donmar continues its innovative work with the local community, platforming the voices of local young people. As part of its commitment to work exploring the climate crisis, the Donmar today announces a new theatre-making project My Future. Young artists and activists aged 11-14 will work in collaboration with leading theatre-makers and climate activists in four local schools, to create new work about one of the most urgent issues for their generation. The weekly programme of sessions will culminate in a takeover day at the Donmar with the devised works shared on stage. My Future is supported by PwC. David Adair, Director of Community Engagement for PwC said:
"We are delighted to be collaborating with the Donmar team on this exciting social and environmental programme. Environmental, Social and Governance (ESG), is core to our purpose and it is essential that young people have a voice in the debate."
The Donmar's commitment to talent development continues as the theatre welcomes the next cohort of CATALYST trainees for When Winston went to War with the Wireless in roles including lighting, sound and design. Following a successful pilot programme for The Trials, Junior Creative Assistants will be recruited for Next to Normal with paid placements for 16-18 year olds mentored by leading creatives.
Donmar's LOCAL Young Writers programme continues in 2023, with 16 young writers aged 16-19 who are developing new writing working with Molly Taylor and a team of leading playwrights.
As part of the Donmar's ongoing commitment to accessibility, over 1000 free tickets will be available for audiences aged under 26 as part of the Donmar's YOUNG+FREE scheme. The Donmar also continues its 30th Anniversary celebrations, offering 3,000 £10 tickets for audiences aged under 30 across the season, made possible by generous support from Associate Sponsor Barclays.
Every production will have a BSL performance, alongside its captioned and audio described performance offer.