Review: WHEN WE HAVE SUFFICIENTLY TORTURED EACH OTHER, National Theatre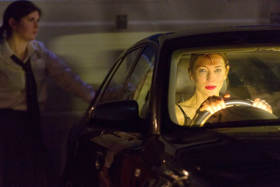 Step away from the returns queue. The rare presence of Hollywood star Cate Blanchett on a London stage has caused a box office frenzy, but sadly this would-be provocative vehicle - Martin Crimp's loose variations on Samuel Richardson's 1740 proto-novel Pamela, directed by Katie Mitchell - isn't worthy of her talents, nor those of the excellent Stephen Dillane.
Richardson's divisive, S&M-esque work, about a teenage maid whose employer harasses, attempts to rape and eventually marries her, was a publishing sensation, quickly followed by parodies, adaptations and even merchandise - plus ongoing debates about whether it allows women a say or simply glorifies abuse.
It should be a prime subject for the #MeToo era, with the addition of deconstructing gender identities, power dynamics via both sex and privilege, feminism complicated by taboo urges, and the way in which an authorial voice shapes our response. All get a nod in Mitchell's contemporary production, yet the result is more of a post-grad discussion group with occasional offbeat gags than a compelling piece of theatre.
Breathless stories during previews told of audience members overcome by explicit content. That feels extremely unlikely, since the dominant dramatic mode here is speechifying. Yes, there's some blood, plus half-hearted sexual acts and Blanchett lubing up a strap-on, but the action is always framed as performance, fake blood casually wiped away and intimacy debated rather than made tangible.
Though structured in 12 'variations', the action all takes place in Vicki Mortimer's claustrophobic garage, dominated by a (real) black Audi and jukebox with irritating coloured lights. There's much donning of different outfits and wigs, strip lights being turned on to indicate that the 'actors' are coming out of their Pamela-related scenes, and use of iPhone and laptop to represent the epistolary novel's emphasis on writing.
The result is too static a setting for two hours of interval-free meta-drama, which loops around to make the odd interesting point, but more often repeats or hammers home something obvious. Inflammatory lines like "I'd rather be raped than bored" are used for quick shocks, rather than textured exploration, and the supposed kink is actually pretty tame: an attractive, affluent, role-playing heterosexual couple swapping smart suits for black negligees and fishnet stockings under French maid costumes.
There are some interesting elements to Mitchell's production, like the main pair having a conversation in the car, but speaking into microphones, allowing the audience to access their intimate space. But having the rest of the cast constantly watching as a form of voyeurism (which we join) just adds to an increasingly stilted sense of artifice, particularly as their clothing represents other passé erotic archetypes, like schoolgirl and handyman.
Dillane nevertheless gives a nuanced, intelligent performance, making his 'man' compellingly mercurial: sometimes vulnerable and melancholy, as when he compares himself to a younger model, often lending gravitas to the wandering monologues, and yet also convincingly chilling in his spontaneous acts of violence and coercion.
Blanchett has commanding stage presence, and likewise skilfully constructs the many layers: her 'woman' as Pamela, as her master, as one aping the other, or questioning their power, desire or submission. She gives each mode specific physicality and vocal identity, and is particularly interesting when sending up the swaggering bloke or questioning whether the 'female' voice can be authentic when written by a man.
But that also becomes something of a meta issue, as we have not only a male novelist but a male playwright presuming to vocalise female wants and needs - and within this fairly limited framework of stock dominant/submissive, husband/wife roles. Meanwhile, a supporting, plus-sized female character is casually body-shamed as part of a diatribe on class structures, and her same-sex desire is never taken seriously.
There's also a fascinating thread about what actions define masculinity - here, mainly those connected with control, violence and authority. But yet again, it's something raised in tonally unvarying conversation, and in rather obvious physical fashion, rather than illuminated by drama.
The piece as a whole certainly compares unfavourably with, say, Genet's The Maids (which Blanchett, Crimp and Mitchell have all done previously) or Ella Hickson's The Writer, both of which use not just words, but also theatrical form to blazing effect. In this production, the audience is rarely engaged enough to then feel challenged in our responses or behaviour.
In support, Jessica Gunning actually provides the most memorable moment via wistful song, while Craig Miller is a game punching bag. Melanie Wilson's sound design adds eeriness to some of the set-pieces.
Ultimately, though, this is a work more focussed on concept than theatre - and yet weirdly muddled in its actual message about desire and consent. Blanchett's presence has ensured a sell-out run, but audiences may find the real torture is in the viewing, rather than the queuing.
When We Have Sufficiently Tortured Each Other at the National Theatre until 2 March
Photo credit: Stephen Cummiskey
Marianka Swain was UK Editor-in-chief of BroadwayWorld. A London-based theatre critic and arts journalist, she also contributes to other outlets such as the Telegraph, The i Paper, Ham & H... (read more about this author)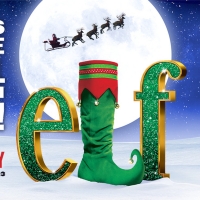 Book Tickets Now For Christmas Treat ELF THE MUSICAL

April 29, 2022

Santa's favourite musical is back in town! ELF – the smash-hit Christmas musical based on the beloved film – returns to London for a strictly limited 8-week season at the Dominion Theatre in London's West End from 14 November to 7 January. Book your tickets here!
---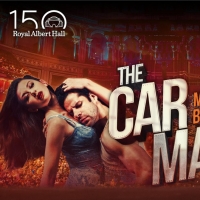 Exclusive Presale: Book Tickets Now For THE CAR MAN

April 28, 2022

Fasten your seat belts – The Car Man is back! To celebrate the Royal Albert Hall's 150th anniversary, Matthew Bourne and his acclaimed dance company New Adventures bring their multi-award-winning production of The Car Man to the Hall for the very first time.
---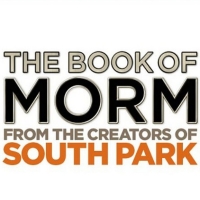 No Booking Fee On THE BOOK OF MORMON Tickets

April 27, 2022

The Book of Mormon comes from South Park creators Trey Parker and Matt Stone, and Avenue Q co-creator Robert Lopez. It's currently playing at London's Prince of Wales Theatre in the West End - and you can book tickets now with no booking fee!
---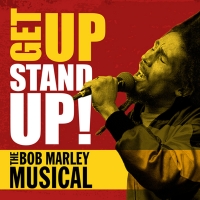 Show of the Week: Book £20 Tickets For GET UP, STAND UP! THE BOB MARLEY MUSICAL

April 25, 2022

Get yourself where the action is and experience the remarkable story of Jamaica's rebel superstar. The irresistible new production, Get Up, Stand Up! The Bob Marley Musical, has come to life at the Lyric Theatre, London and the message is out. Book exclusively priced tickets now!
---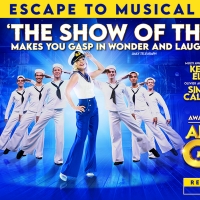 Save 55% On Tickets To ANYTHING GOES

April 22, 2022

The sold-out musical sensation Anything Goes returns to the Barbican by popular demand. The 'musical equivalent of sipping one glass of champagne after another' returns for a limited 7 week season.
---