Review: THE SUN LINE, Sadler's Wells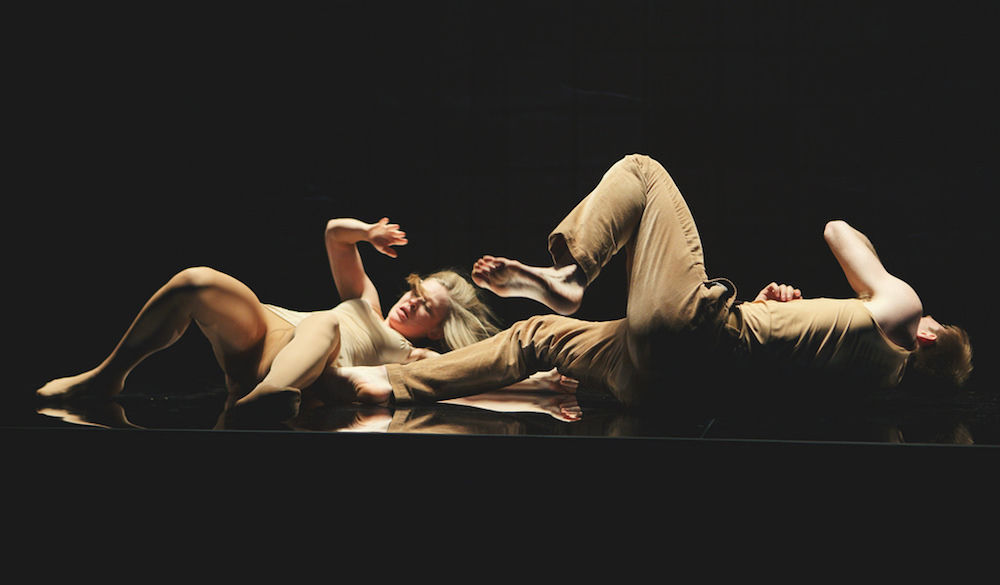 When I first saw The Sun Line, at The Meyerhold Centre in Moscow, I was so jolted by its aggressively inventive technique that I started recommending it to all my friends.
"What is it about?", they would ask, and neither in Russian nor in English could I think of a good summary. "It's about a couple," I'd say, "and it's set early in the morning, but it's also not, and it's completely abstract, but it's very real and recognisable."
"I see," said one friend. "You should write theatre reviews."
Earlier today, when I sat down with The Sun Line's director, Viktor Ryzhakov, at an Italian restaurant on Islington High Street, he explained: "It's about our world."
Straight from Moscow, The Meyerhold Centre have brought The Sun Line, including the original cast and design, to Sadler's Wells. Almost unchanged since its 2017 premiere, this production, with English surtitles, represents some of the cleverest and most challenging theatre the great Russian stage has to offer.
London audiences are too familiar with the teacup-and-subtext genre of drama, the kitchen table or drawing room, the meaning behind the meaning behind the polite cough. Then here comes The Sun Line, which, despite its pretty name and promisingly twee description (a "biting comedy of misperceptions and misunderstandings") is as subtle as a kick to the groin (and, indeed, there is more than one kick to the groin).
It's not that Ryzhakov or Ivan Vyrypaev, the playwright on whose work this performance is based, aren't capable of subtlety - it's that they've found a stylistic alternative that not only suits the subject of their play, but makes it immediate, kinaesthetic, and urgent.
Their characters shout, jump around, repeat themselves, and, when the time comes, beat each other senseless. They say things no real person would ever dare to say. It's not subtext, it's supertext; it's the skin torn off and the beating heart put in front of microphone.
The sun line itself is that thin, intangible line that separates people from each other - a husband, say, from his wife of seven years. You can move your hand through it, but passing the sun line is more difficult than you think, especially because it is usually a product of your own creation: your own defensiveness, deceitfulness, diverted perception. The question of whether Werner and Barbara will ever pass through the line that divides them remains unanswered until the last second of the play.
Yulia Peresild and Andrey Burkovksy, as the comically tragic Barbara and Werner, are a revelation, the masters of a genre that belongs almost entirely to them. Behaving sometimes like puppets, bobbing about and exaggerating their movements, and sometimes like shattered spirits barely held together by string, their highly physical acting style not only brings their characters to life, but with them, a whole world.
Photo credit: Roman Kanashchuk