Review: SUPERHOE, Royal Court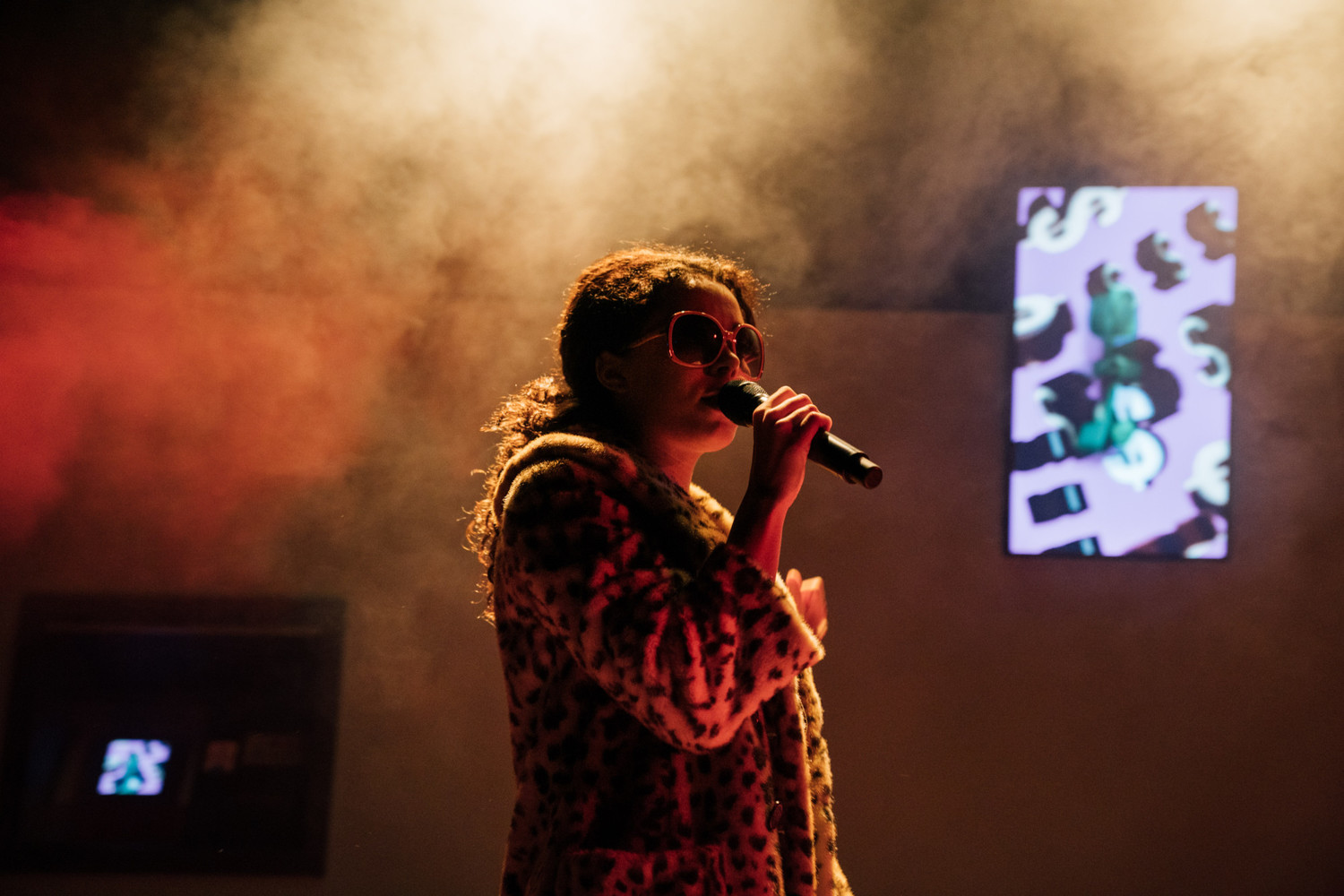 Superhoe marks Nicôle Lecky's debut at the Royal Court, in the venue's first collaboration with Talawa Theatre Company. Written and performed by the actress, the monologue sees 24-year-old Sasha taking one wrong turn after the next.
She goes from being the most popular girl in her East London school to being a recluse in her bedroom. That's until she's kicked out and has to learn to take what it's dealt to her in stride. Her dream of being a "singer-slash-rapper" is taking a long time to come true, and life is cruel.
Sasha is a tough cockney girl, unapologetic and rightfully chavvy. Lecky gives her flair and, with over-the-top language, paints her as a product of a specific environment. She is razor-sharp in her reflection: an outsider in her own household, she's the offspring of a stereotypical white woman who's started a brand new family after raising her mixed-race daughter by herself.
After their inevitable fallout, Sasha is thrown into a world of sex work and Instagram fame. The audience learn about the character's endeavours, trips to Dubai, and dubious encounters with strangers through her stream of consciousness being interrupted by songs.
These are a direct echo of where she stands: after the lighter vibe of the start of the play, where her main issue is that her boyfriend is ghosting her, she dives deep into themes of rape and self-worth in the second half. A gorgeous voice and mature songwriting skills pierce through Sasha's sturdy armour, revealing a troubled and vulnerable human being.
Directed by Jade Lewis, Superhoe doesn't shy away from telling the nitty-gritty details of the young woman's way of life, but does so delicately and perceptively, starting with Chloe Lamford's pastel set. It's clean and polished with its pink carpet, light blue walls, and an always-blinking ATM haunting the scene.
Prema Mehta's lighting design changes the atmosphere and moves the action seamlessly from the outside world to Sasha's internal debacle. The smoky ambience of the tunes is in opposition to the colder and less sensitive notes that lead up to her breaking point, which creates interesting visuals as well as setting the tone.
Altogether, Superhoe is an engaging and hyper-provocative solo piece that shines a light on the perils new generations face, and Nicôle Lecky establishes herself as a multi-talented artist with more than one trick up her sleeve.
Superhoe runs at Royal Court until 16 February.
Photo credit: Helen Murray