BWW Interview: Aaron Pierre Talks OTHELLO at Shakespeare's Globe
Aaron Pierre is currently playing Cassio in Shakespeare's Globe's production of Othello. Pierre is a graduate of LAMDA and was recently seen as Dev-EM in TV series Krypton.
How did you become involved with theatre?
My father is also an actor, and growing up, I saw much of his work, which greatly inspired me. My mother is not an actor, but I've said many times just her outlook on life is so wonderful that she's massively inspired me as well - just have a focus, pursue what you love, and not give up on something so close to your heart.
Also, growing up watching films, I was massively inspired by Sidney Poitier. He's such a giant. Denzel Washington, Viola Davis, these people have really influenced me. I'm thankful for all of their journeys and all of the heart that they've put in, because it's allowed people like me to have a voice and a journey that I can pursue.
What was your experience studying at LAMDA like?
I had a wonderful time. I love to read and I love to study, so that was a great environment for me to be in. We would study Chekov, Steinbeck, Shakespeare, Jacobean plays, Noel Coward, all of these different texts.
As much fun as it was to workshop these texts and discover what it was like to work within that framework, what was also really amazing was to study the people who wrote these plays and the places they may have been at and why they wrote them.
And then of course we did practitioners, like Stanislavski. I love all of that stuff. That was really exciting for me; I was like a kid in a sweet shop.
What's your favourite role you've played in the past?
In my final year of training, I had the opportunity to play Lenny in Of Mice and Men. That was an incredible experience. Just the character research that was required and what was required of me to find him within myself, that was a thrilling journey. Really forcing myself to discover as much as I could of the truth of that character. I think Lenny is hands down one of the most beautiful characters ever written.
Another role I really enjoy playing is the one that I'm doing right now, Cassio. That's just a dream to play that role and I've wanted to play Cassio for a very long time. Mostly because in my day to day life, I often know what I want to say, but I sometimes struggle to find the words to express my thoughts. But with Cassio, he's so poetic and so effortless with his words. So it's really thrilling and exciting to play a character who is so poetic with their words and so fast.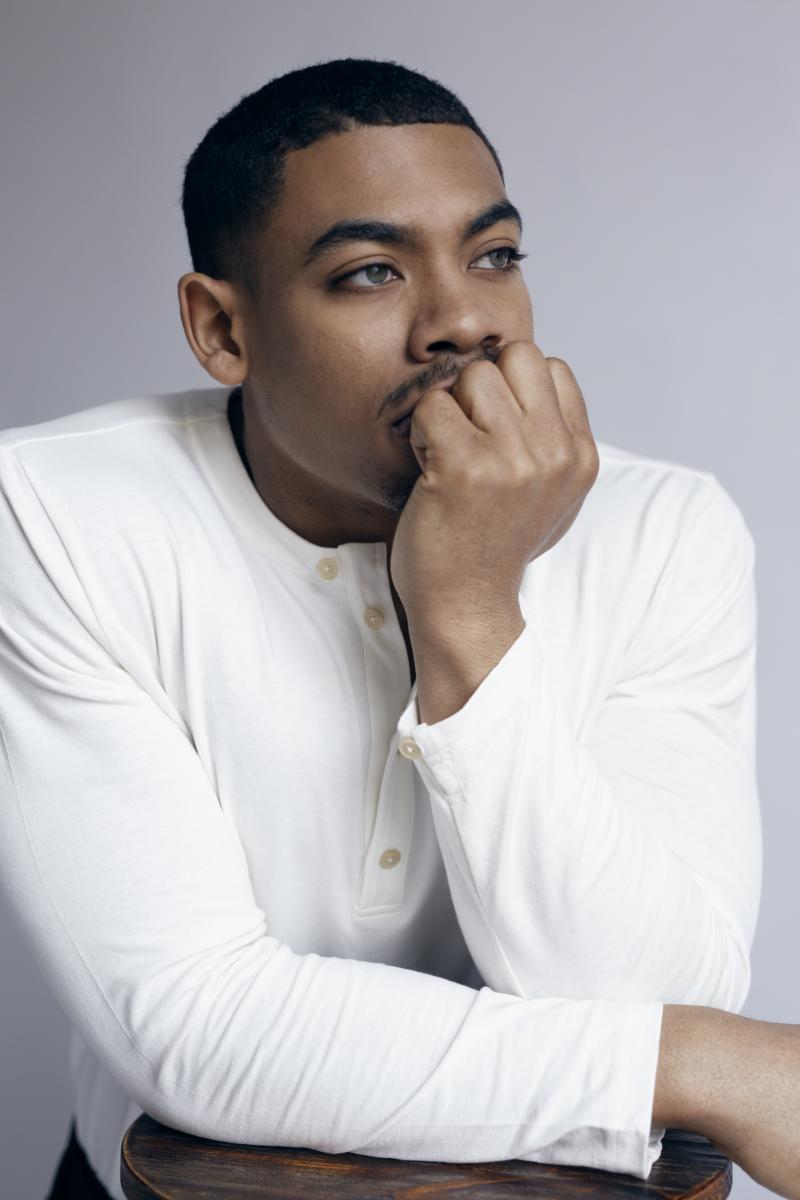 You've been seen as Dev-Em in Krypton recently. Tell us a bit about that.
That's just been a brilliant experience all across the board. Every single person involved is just so fiercely passionate about the story we're telling. That just allows for such a beautiful and fruitful creative environment, and everybody's so invested.
I love the cast; we have so much fun. Of course there comes a time when we must work, but we all get on so well. We are really truly friends on- and off-screen.
Even in this break between filming the first series and the upcoming second series, we've all been meeting up and connect on a really regular basis, whether it's going out for coffee or catching up on the phone. There's just a beautiful connection that the cast have.
The first series has the highest rating in Syfy's history. Did you expect that sort of reaction to it?
I didn't know that! That's amazing to hear. When we were filming it, because we were all so passionate about it, our focus was never on ratings. It was always on how can we tell this story as truthfully as possible, how can we make this resonate, how can we make it as inclusive as possible? Wherever you may be watching it from, you feel like, yeah I can draw a parallel to that from my life. You don't feel it's something foreign to you.
Inclusivity was a big thing about the way we approached it. I feel like that's one of the beautiful things about the genre of sci-fi. It's set somewhere that is not necessarily the planet we live on, and therefore everybody feels involved.
Can you tell us a bit about this production of Othello?
The rehearsal process was brilliant. It was very intense in all the right ways. In that room, with our director Claire van Kampen leading us, we created a really safe environment to explore the depths of our characters without feeling shy or self-conscious about it.
Once we began that journey, it was just such a wonderful ride really, where we would improvise, devise, do little exercises to work out how we wanted to tell this story and the reason for telling this story and where we wanted it to go.
It was just a joy to observe every single member of my cast and how talented they are. I was learning every single day. It was an honour to be in that room. I find it amazing to witness my castmates just flourish. Of course, observing Mark Rylance was just a joy. He's such a master of his craft. I was taking notes from the day I got in the room.
I think something that's really exciting about this production is that often in Othello, Othello is the only black character. What's really cool about this production is Cassio is also black, as is Emilia and other members of the cast. What that creates is additional layers to the themes and additional depths to the story, which is really fun to discover.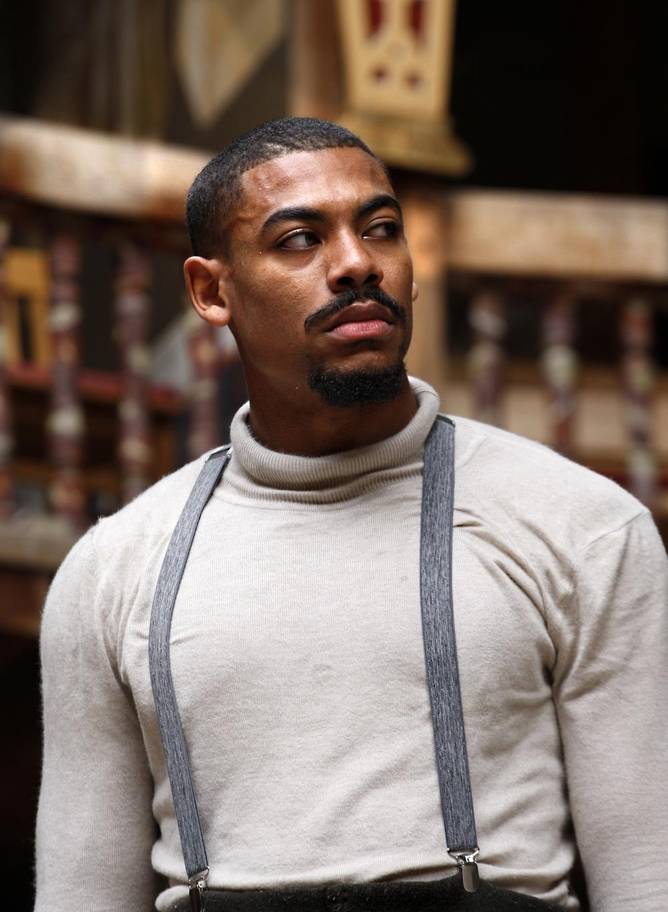 You mentioned Cassio was a role you wanted to play, so when did you first discover Othello?
I think I probably discovered the play when I was in college - about 16 or 17. Then I went on to see a production of it, which was a joy. From the first time I read it, I just felt like this story was one that I really wanted to be part of telling. I think it's a beautifully written play and it has so much richness to it - it's there to discover and dive into.
What's it like to be doing a show at the Globe?
It's surreal. Every day is a dream come true when I step on that stage, because it's been a dream of mine for a very long time. It's something about the combination of that stage and this play - it's very magical.
Tell us a bit about Cassio.
Michael Cassio is a Florentine. He's lieutenant to the general, Othello. He's a little greener and a little younger than Othello and really admires Othello for his strength, his wisdom, his intelligence, and his military prowess. He's always observing Othello and learning from him.
In our production, we also explore the friendship between Othello and Cassio. We found that through certain lines, like when Desdemona says, "Michael Cassio, that came a-wooing with you". Basically what's being said there, in a nutshell, is that Michael Cassio was there with Othello when he was wooing Desdemona, doing his best to make something happen between them. So we discovered a really nice friendship between them as well.
Although Iago describes him as a great arithmetician, I do think he also is very well versed - not only in the sort of the theoretical side of his job and what he does as a lieutenant, but I think he's also well versed in the actual realities of it.
You know, he can be quite an emotional character. He's one of those characters who wears his heart on his sleeve. He's not somebody who suppresses how he feels. He's one of those people whose grievances are articulated as soon as they're felt.
It's a really fun role to play. I think the thing I love most about him is how freely he's able to come up with the words he comes up with. It's sort of crazy. I wish I could do it.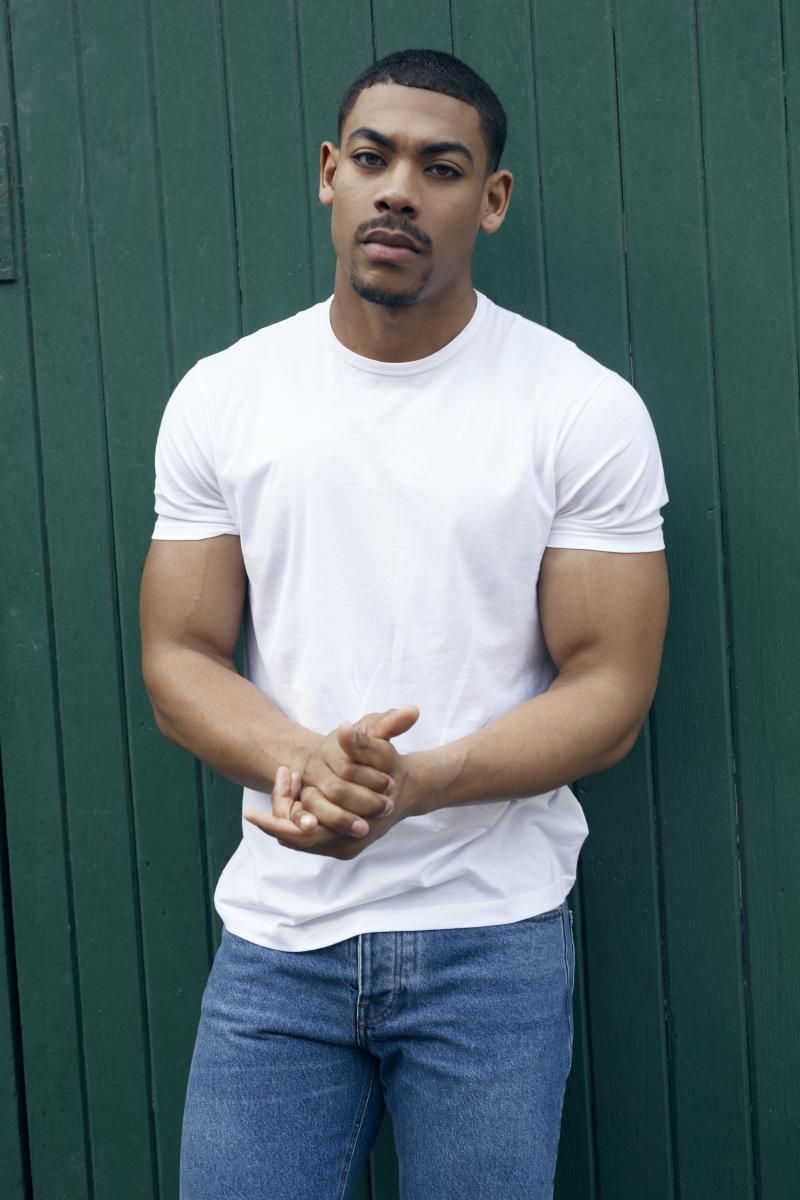 What's your favourite thing about this production?
I think the family that's been created really between the cast members and the director and the assistant director and stage managers is my favourite thing. As well, of course, as telling the story. It's brought us all together in a really exciting way. We're all very passionate about it.
Every night or matinee that we go out, we all get together and prepare ourselves to go out there share this story that we're very excited to tell. We hope it evokes plenty of feelings and thoughts and helps people reflect.
Are there any themes or ideas in it that seem particularly resonant now?
I think the themes in Othello and often the themes in all Shakespeare are very relevant today. That's part of the reason why Shakespeare is, and always will be, timeless. He tackles race in this play. He tackles jealousy and so many different themes. And I think that's what's so timeless about it is because through some magic, he's been able to comment on today's society hundreds of years ago. That's what's so brilliant about it.
How has the audience reaction been thus far?
As far as I'm aware, it's been received really well. I think people have really gone on the journey with us. They've gone on the ups and the downs and they've gone on it whole-heartedly with no reservations, which is really lovely.
There are parts in the play that make you giggle, there are parts that make you cry, there are parts that stun you into silence. Every audience we've had has been so wonderful in allowing themselves to be brought along with us, and we can't ask for more than that. Thank you to everybody who's come and everybody who is planning on coming!
Why do you think people should come and see Othello?
If people would like to come and see this production of Othello, that would of course mean the world to us, because we really want to share this story. And it's a take on Othello that they may not have seen before.
Do you have any future dream roles? Maybe another Shakespeare play you'd like to be in?
I would love to play a character called Troy Maxson [in Fences]. I don't think I'm yet of the age to play Troy Maxson, but I would love to play that character. I would also love to play Mercutio at one point in Romeo and Juliet. He's a character who's just awesome. I've got quite a few on my bucket list, but whether they'll come true or not who knows. One can only hope, right?
Any advice for aspiring actors?
I still consider myself very fresh and very new to this and I'm learning every single day, just trying to observe and absorb as much as I can. I think the only thing that I could really encourage people to do is stay inquisitive and hungry to learn, because that's what I'm doing and what I think I'll be doing for the rest of my career.
Othello is on at Shakespeare's Globe to 13 October