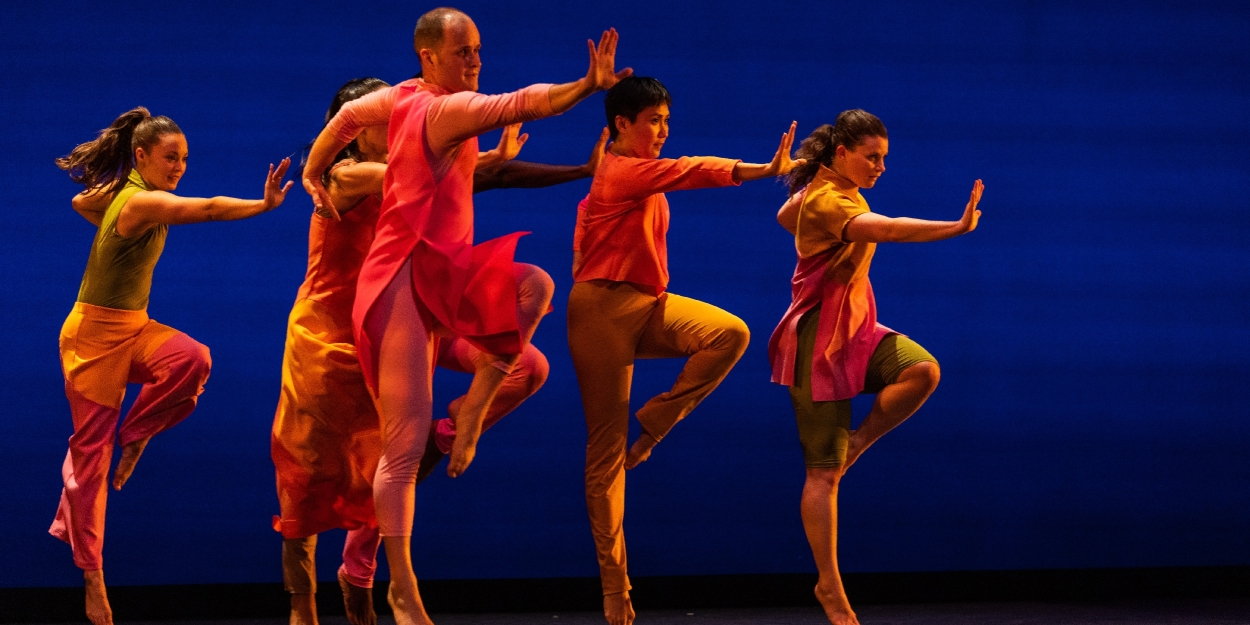 Review: THE LOOK OF LOVE at Eisenhower Theater
The production runs through October 29.
Mark Morris choreographs for an audience's ears as well as its eyes. The performances are always as much about his music choice as about the movement. No exception, the charming Look of Love at the Kennedy Center through October 29.
The ten dancers of the Mark Morris Dance Group have to compete with the sensational arrangements by Ethan Iverson of 13.5 songs by Burt Bacharach and Hal David for piano (Iverson), bass (Simón Willson), drums (Vinnie Sperrazza), and trumpet (the stellar Jonathan Finlayson) as well as the outstanding singing of Marcy Harriell. She's so talented, you won't miss Dionne Warwick. Iverson seems to hear Bacharach through a filter of JS Bach and Art Tatum; his arrangements (and his playing) find notes in Bacharach's pieces that have always been there but have never stood out quite this way before. This gives a boon to Morris and his dancers; the more improvisatory each song becomes, the more imaginative Morris' work becomes. One minute there's an ensemble of ten; then a pas de deux; then five pas de deux; then a girl lifts a boy; then everyone's back is to the audience; then someone sits down, and someone else lies down. The movement never stops; even when a song ends, Morris has choreographed dancers to set up for the next song; Robert Wilson might call them Knee Plays.
If the choreography has a flaw, it's a bit of a tendency to "act out" or pantomime some of the lyrics. When "I Say a Little Prayer for You" sings about make-up and hair, dancers don't have to apply pancake and pat their coifs; when David talks about buying a car because LA is a great big city, sitting down and pretending to drive isn't really a satisfying movement choice. "Walk on By" need not necessarily suggest, um, a lot of walking; we know where the heads are that the raindrops keep falling on. But admittedly, in our post-pandemic world, David's lyric from Promises, Promises, which was funny enough in 1968, is a hoot when mimed today: "What do you get when you fall in love?/You get enough germs to catch pneumonia/After you do, s/he'll never phone ya'/I'll never fall in love again."
The Look of Love opens and closes with "Alfie," a daring choice to set to dance because it's such a complicated line of melody with so many unexpected intervals. Morris has the company form a circle both times (the way Jerome Robbins choreographed Fiddler. . . and Dances at a Gathering), and that's an elegant abstraction of the look of love which shows without telling.
Nicole Pearce's lighting design is ample and colorful, though if the trim on the borders were eight inches lower, the audience in the orchestra would not have so much distracting brightness in their eyes. Isaac Mizrahi has designed a unique costume for each dancer; each garment is a blast of bright colors, easy to dance in, and just flat out gorgeous.
About the half-song, "The Blob." No clue. Never heard it before, and with any luck won't ever hear it again. Even Mark Morris can't fix it. But it accounted for only about 5 of the 65 minutes of this piece, which really is a keeper and is what the world needs now.
Photo Credit: Christopher Duggan
Review: TOOTSIE at Capital One Hall

November 26, 2022

What did our critic think of TOOTSIE at Capital One Hall?
---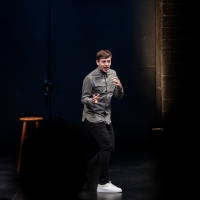 Review: JUST FOR US at Woolly Mammoth

November 20, 2022

What did our critic think of JUST FOR US at Woolly Mammoth?
---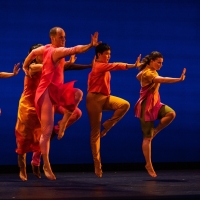 Review: THE LOOK OF LOVE at Eisenhower Theater

October 29, 2022

What did our critic think of THE LOOK OF LOVE at Eisenhower Theater?
---
Review: AIN'T NO MO' at Woolly Mammoth

September 15, 2022

What did our critic think of AIN'T NO MO' at Woolly Mammoth?Thanks to Barack Obama's presidency but, alas, because of Rachel Dolezal's wannabe caper, American drama requires some updated, Black-originated satire; Jordan E. Cooper obliges with Ain't No Mo', his 100 minute whupping of white privilege, supremacy, and presumptive cultural majority at Woolly Mammoth through October 9. Cooper follows the late Douglas Turner Ward and George C. Wolfe whose Day of Absence (1965) and The Colored Museum (1986) lampooned white dominance with comedy both uproarious and bitter, and so does this show. It's good to have the real, live, three-dimensional exchange that only theatre provides. No disrespect, Dear White People, Get Out, Sorry to Bother You, and the canon of Spike Lee.
---
Review: HAMILTON at Kennedy Center Opera House

August 8, 2022

What did our critic think of HAMILTON at Kennedy Center Opera House? Hamilton, the 11 Tony award-winning musical, has returned to the Kennedy Center Opera House through October 9.
---