Mo Willems Appointed First Kennedy Center Education Artist-in-Residence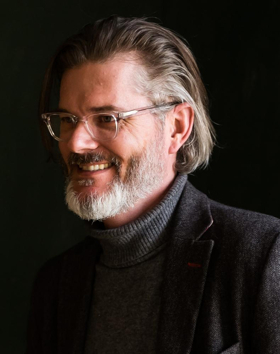 The John F. Kennedy Center for the Performing Arts today announced that Mo Willems-the beloved author and illustrator best known as the award-winning creator of The Pigeon series, Knuffle Bunny, and Elephant & Piggie-will serve as its first Education Artist-in-Residence. Throughout the two-year residency, Willems and the Kennedy Center will develop new works for children, former children, and their families; curate collaborative experiences across artistic genres that spark creativity and invite hands-on, multigenerational audience engagement; and consult with the Center's Education division, which serves students, adults, and communities nationwide. Visit www.kennedy-center.org/mowillems for performance and ticketing information.
"Mo brings energy and joy to all he does," stated Kennedy Center President Deborah F. Rutter. "With this residency, the Kennedy Center is spotlighting a gifted artist's body of work, capturing creative energy, and inspiring new art and experiences. Most importantly, we are making a statement to families: You belong here, we want you to explore and play here, because art is about making connections."
"Being a kid is serious work. Children are constantly told to be creative, work well with others, and try new things," reflected Willems. "Talk about a challenge! Well, thanks to the Kennedy Center, I get to try to live up to those kid-standards by meeting and playing with an astounding array of artists in the worlds of dance, jazz, classical music, comedy, theater, and more. Our job will be to inspire each other to create exciting new work for you and the kids in your life. Maybe we'll even get to collaborate with you. This is going to be fun!"
Multidisciplinary collaboration with artists and with audiences across generations is a cornerstone of the residency. In his first year, beginning in July 2019, Willems will partner with leading members of the comedy community, Kennedy Center Artistic Director for Jazz Jason Moran, and the National Symphony Orchestra's Artistic Advisor, Ben Folds. The Center and Willems have planned four major programs, including:
Mo Willems and the Storytime All-Stars present: Don't Let the Pigeon Do Storytime!, a celebration of reading that features a cast of celebrity comedians performing sketch based on a selection of Willems's books.
A world premiere musical theater adaptation of Willems's Caldecott Honor book Don't Let the Pigeon Drive the Bus!, which will debut at the Kennedy Center and immediately embark on a national tour.
An interactive Jazz Doodle Jam!, hosted by Willems with curation by Kennedy Center Artistic Director for Jazz Jason Moran.
In partnership with the National Symphony Orchestra, a concert adaptation of Willems's book Goldilocks and the Three Dinosaurs (a Symphonic Spectacular) for actors and orchestra. Willems himself will write the book and direct the production, and NSO Artistic Advisor Ben Folds has been commissioned to write an original score.
Additional activities and appearances in development for the 2019-2020 season include Willems's participation in opening festivities for the REACH, the Center's expansion project, in September 2019, and a large-scale visual art project with the NSO tied to the Orchestra's performances of all nine Beethoven symphonies in spring 2020. The second year of the residency will feature at least four additional programs, including new work in dance, puppetry, classical music, and educational outreach. A calendar of 2019-2020 events tied to Willems's residency is below and additional programmatic details will be announced at a later date.
The residency is an initiative of the Center's Education division, which serves children and adults locally and nationwide. Willems previously worked with the Kennedy Center on theatrical adaptations of his work. Commissioned by the Center's Education division as part of its Theater for Young Audiences series, Knuffle Bunny: A Cautionary Musical (2010) and Elephant & Piggie's We Are in a Play! (2013) had their world premieres at the Center before touring nationally.
Commenting on the impetus for the residency, Kennedy Center Senior Vice President for Education Mario Rossero said, "When our team dreamed up this residency, our first goal was to extend and deepen intergenerational audience experiences by providing not just kid-friendly art, but family-friendly art. We knew that if we found the right partner-someone who appeals to children and adults, and someone who could help us push creative boundaries-we'd increase the ways that family and student audiences engage with the Center. In Mo, the Kennedy Center has found the voice of a generation-actually, several generations. He has a clear vision for the ways we can explore the arts together."
Under the leadership of President Deborah F. Rutter, the Center has forged numerous artistic partnerships resulting in enhanced audience engagement and new artistic outputs. These include Renée Fleming's Sound Health in partnership with the National Institutes of Health, Yo-Yo Ma's work with the inaugural class of Citizen Artist Fellows, Damian Woetzel's popular DEMO series, and Ben Folds's DECLASSIFIED with the NSO.