BWW Reviews: All Hail WSC's NERO/PSEUDO - A Brilliant New Musical
It may be a bit on the geeky side to start a review with Latin, but this sums up the spirit of WSC Avant Bard's brilliant new show, Nero/Pseudo:
Ars Longa, Vita Brevis
(Translation: "Art is long, life is short.")
There are plenty of reasons to check out this bona-fide hit musical, from the pen of Richard Byrne. If you're a Classics nerd like me, you'll come to see your favorite baddy, the Roman Emperor Nero, lampooned and worshipped. If you're a fan of the immortal 70's glam-rock scene, you'll come to glory in the bad hair, androgynous fashions and retro tunes penned by indie icons Jim Elkington and Jon Langford (of Mekons fame, no less).
But even if you're just in the mood for an outrageous good time, you can't do better than to squeeze into Fort Fringe and witness Bradley Foster Smith's break-out performance as a talented, sexy but unwitting usurper. Director Patrick Pearson has given this new show a great launching, complete with a kick-ass backup band (named, appropriately, Suckled by Wolves) and a solid ensemble. WSC Avant Bard should be up to their necks in groupies before Nero/Pseudo's run is over (and it should be revived in a bigger venue, if there's any taste or justice in the DC scene).
The genesis for this show lies in the intriguing fact that Nero, in addition to being a true sicko of an Emperor, played a mean cithara (like the guitar, but with a bigger -- er, pick). He played to the masses and was famous for singing about the Fall of Troy; the Romans claimed to come from Trojan stock, so this was pretty stirring, patriotic stuff apparently. As set to music here, Nero's paean to Troy rocks the house and feels remarkably contemporary
Because Roman entertainment was notoriously tacky-a lot like our own-it occurred to Byrne that were Nero alive today, he'd fit right into the Glam Rock scene of the early 70's. What's even more intriguing is that like all true rock stars, after Nero committed suicide his fans refused to believe he was dead (do the names Elvis, Tupak or Jim Morrison ring a bell?). And in the political chaos that followed Nero's demise, a number of cithara-strumming Pseudo-Neros emerged in the East to claim the throne.
Byrne takes this curious historical fact and weaves a tale of a hapless former slave, Pontus, whom we meet singing for tips and meals, who rockets to fame because of his close resemblance to the late Emperor. He's discovered by the proprietors of a seedy Greek taverna (played winningly by Gillian Shelly and Lee Liebeskind) who drug Pontus and essentially force him to pose before the crowds as Nero on tour. To help him get 'into character' his new road managers give him a crash course in Nero's perverse ways, which transforms the callow, shy artist into a raging sex god. Pretty soon they realize they have created a monster-in more than one sense of the word. Pontus and his merry band come to a bad end, of course; but Byrne gives his Pseudo Nero an afterlife, and a stunning final monologue that is an eloquent (and disturbing) meditation on art and immortality.
Joseph B. Musumeci, Jr.'s ingenius set straddles the Roman and 70's eras nicely, combining the runway of a nightclub with Roman-style architraves (look it up, it's a cool word). And costumer Elizabeth Ennis is clearly having too much fun decking out the cast and band in classic 70's tacky; the glam costume that Smith is forced to wear as Nero is priceless, and the royal purple shawl is a very nice touch. And of course it wouldn't be a 70's show without cool lighting, and Joseph R. Walls does a good job creating the contrasts between the early night-club and later arena rock scenes. The tight space at Fort Fringe makes it impossible to find a bad seat, because so much of the action takes place right in your lap. In true Roman fashion, the audience is given lessons in imperial fan worship-the act being so good, however, that you hardly need to be prompted.
This being a world premiere, it is remarkable how well the book and lyrics work. The only false note is an odd scene that opens Act 2; performed in masks, it rehashes elements already well-established, and creates some confusion because it gives Pontus a very different character. Byrne would do well to 'kill the darling' and let the momentum of the first act go directly into the Big Show, which is as spectacular as promised.
Photo by Teresa Wood.
Advisory: If you know anything about Nero, you know that he's not exactly kid-friendly (at least, not in the traditional sense of the term). Nero/Pseudo is designed for mature audiences, as well as rebellious teens out to shock the old man.
Running Time: 1 hour, 50 minutes.
Nero/Pseudo runs May 2-June 1 at Fort Fringe, 607 New York Avenue NW, Washington DC.
For tickets call 866-811-4111 or visit https://web.ovationtix.com/trs/pr/933454
| | |
| --- | --- |
| Vote Now for the 2022 BroadwayWorld Washington, DC Awards | |
| voting ends in | |
Review: Washington Stage Guild's MAJOR BARBARA Shines as Only Shaw Can

November 21, 2022

The Washington Stage Guild's current production of Shaw's Major Barbara runs rings around a whole world of ideas, metaphysical, physical, you name it, with Emelie Faith Thompson positively shining in her turn as the title character
---
Review: Shakespeare Theatre's MUCH ADO ABOUT NOTHING a Dazzlingly Brilliant Farce

November 17, 2022

Simon Goodwin's new production of Much Ado About Nothing pulls out all the stops. Visually joyful, with antics and sight-gags galore, this is just the break from election anxiety this town needs. We've been waiting a long time for this one (COVID delayed the premiere by a bit, as you can imagine), and boy was the wait worth it!
---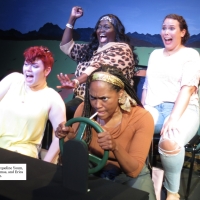 Review: Best Medicine Rep's THE TRIP a Wonderful Way to Say Goodbye to Summer

September 12, 2022

Best Medicine Rep Theater is offering a lovely remedy for the post-Summer Blues, with their production of Crystal V. Rhodes' 'The Trip.' Yvonne Paretzky has assembled a crack cast, and directed them to a briskly-paced evening of entertainment.
---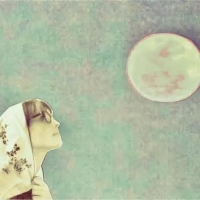 BWW Review: Capital Fringe Festival's MARY a Touching Examinaiton of a Teacher's Life

July 17, 2022

Jo Williamson's one-woman show, 'Mary,' is by turns a desultory affair, a tale of a high school English teacher with a varied career pattern, and a variety of relationships with men. 
---
BWW Review: Chisa Hutchinson's Brilliance on Display in Contemporary American Theater Festival's WHITELISTED

July 12, 2022

Inspired by Jordan Peele's blockbuster horror film 'Get Out,' Hutchinson has crafted a Dickensian morality play with 'Whitelisted,' set in a predictably bland, hoity-toity, newly-renovated white lady's apartment in Bedford-Stuyvesant.
---