Click Here for More Articles on DC - Theatre Life
BWW Interview: Theatre Life with Kevin Laughon a Memorial to One of the Area's Finest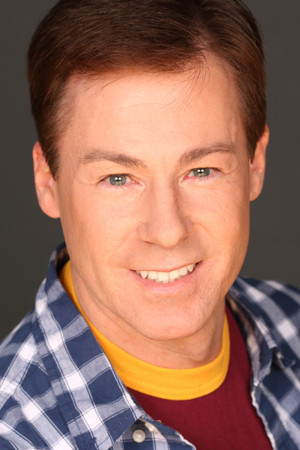 My heart is in pieces and the DC area theatre community lost one of its finest artisans as Kevin Laughon passed away at age 49 early this morning.
Most of us theatre tech types have one or two concentrations - meaning just lights and sound or whatever. Kevin Laughon was a rare breed of technician because he could do everything. Set construction, fix costumes, prop design, graphic design, you name it, he could do it and he did it all well. He was a master of his art.
I was privileged to be Kevin's booth mate at Theater J for a number of productions. He ran lights and I ran sound. Kevin served as Theater J's production manager for many years.
I was also able to hire him for several other gigs over the past year. He served as my Master Electrician on Momentum Dance Theatre's Jazz Hip-Hop Nutcracker for the past three years and most recently ran the tech for Broadway stars Linda Eder and Alex Brightman at an ArtSpeak arts in education event. At the time of his passing, he was back doing what he did best for Workhouse Arts Center in Lorton, VA.
Some people think that a monkey can go into a booth and press the go button on a light or sound board. Maybe that is the case...until something goes wrong. Kevin was always able to figure out how to avert a disaster while in the middle of a performance and did so professionally and calmly.
There is now a huge void on my call list for crew because Kevin was always listed as number one.
From performer and box office manager to production manager and everything in between, Kevin's many accomplishments are what he needs to be remembered for.
I always admired him as an artist and I will always admire him as a human being who was taken far too young.
In Kevin's memory I am reposting his Theatre Life column originally posted in December 2016. His Theatre Life logo will always be a reminder of his extreme talents.
Rest well my friend. I hear they have quite the rig up there.
Stage Manager (SM) call: Standby lights one
Kevin: Lights
SM call: Lights one ...go
Today's subject disproves the theory that you can't be good at everything. Kevin Laughon is the Production Associate at Theater J, but his long career of working in the theatre has taken him on both sides of the footlights.
A graduate of Syracuse University with a BFA in Advertising Design, Kevin started onstage as a performer working at many of the area's dinner theatres in such musicals as The Pirates of Penzance and A Chorus Line. He also performed on the national tour of Big. As performing opportunities became more limited, Kevin moved backstage. He has supported the construction and/or installation of pretty much every set at Theater J since 2004. A few of the most memorable include the set for The Moscows of Nantucket, which consisted of a full size outside of a house and the set for Another Way Home which took place at an overnight camp. For six and a half years he worked at MetroStage in Alexandria, VA doing everything from painting sets to running the box office and mixing sound. His prop designs have been seen at many area theatres including Signature Theatre, Constellation Theatre Company, WSC Avant Bard, 1st Stage, and the now defunct American Century Theatre.
His graphic design skills are seen at the top of every Theatre Life column with our sparkling logo.
Kevin has not completely left the performing world though. He has worked as an extra on House of Cards and Veep and can be seen in the feature film Jackie as a Kennedy family member at the funeral and procession for JFK. The film starts showings in the DC area on December 8th.
When I work at Theater J as a technician I share the booth with Kevin and I couldn't be happier. No matter which facet of theatre he is involved in, his eye for detail is exquisite. He holds everything he does to the highest standards. This is an important trait of an all-around theatre professional and Kevin Laughon is definitely that.
Next time you see a show at Theater J or anywhere else where Kevin's name appears in the program, admire the hard work that went into what you saw. You will then come to appreciate what Kevin Laughon does all the more.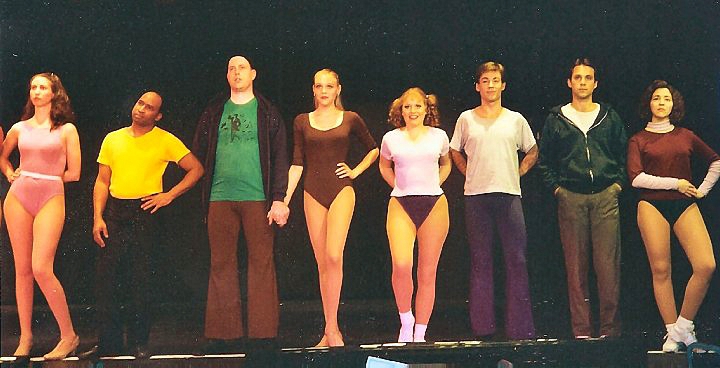 Growing up, what was the one show that really inspired you to start working in the theatre?
I'm pretty sure it was my childhood dance studio recitals and being a part of the dance competition circuit. I started dancing when I was young, so I was drawn to stage because I LOVED performing and getting that instant feedback from a live audience. It was a rush. Then, in middle and high school, I joined the drama clubs and performed in school productions. That's where I got to really see what it takes to put on a show - creating the sets, costumes, and props - so it made me want to learn how to be a part of the behind-the-scenes work as well.
One of my earliest memories of seeing an actual Broadway show was on a high school class trip to New York City. We saw A Chorus Line, and I was so excited to see it, but because the show had been running forever, I actually could sense the actors were "phoning it in" and I was disheartened for a bit. That attitude changed, obviously, when I saw the incredible work that was being produced here in the DC area, like at Signature Theatre in its early days at The Warehouse. Broadway shows like How to Succeed in Business Without Really Trying, Miss Saigon, Wicked and Young Frankenstein amazed me for their technical feats.
Can you please tell us about your theatrical training?
My background is dancing. I started tap dancing when I was 5 years old, then started taking jazz classes the next year. Of course, I was the only boy in my classes, but that didn't bother me because I got all the attention. The only thing I regret is that I had all female instructors, who didn't instill in me the importance of looking masculine - something I had to discover for myself later, and picked up during the times I attended Joe Tremaine's dance conventions. In middle and high school, besides being in the drama clubs, I was also singing in the choir, so I started to become a stronger vocalist. After high school, I took private voice lessons. At Syracuse University, I was a member of Dance Works and started choreographing routines.
Most of my theatrical knowledge has actually come from on-the-job experience, which has taught me about teamwork, collaboration, and respect. I've learned a lot over the years with my start in dinner theatres, working alongside some very talented and professional people, who have gone on to make successful careers in this business.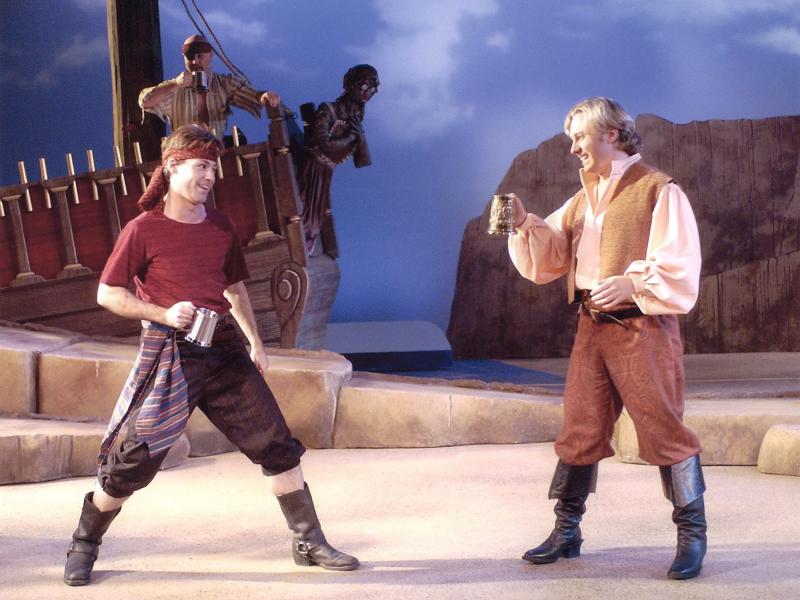 You are now the Production Associate for Theater J. Before assuming this position you had been working there for many years as a carpenter and board op. How did you first come to Theater J and what was the first show you built for them?
While working at West End Dinner Theater, in Alexandria, VA, I began to help build and install the sets with the Technical Director (and actor), Tom Howley. After West End closed down, he started working at Theater J, and he called on me to help him load in their sets. We've know each other now for 25 years! My first show was A Bad Friend in late 2004.
Can you please explain the responsibilities of a Production Associate? How does the position differ from a Production Manager?
The reason my title is Production Associate is because I don't handle the money aspects of this job. I don't deal with contracts or fee negotiations. Overall, I manage and coordinate the technical and production needs of all Theater J productions. I serve as the liaison between the production team and the Artistic Director, making sure the designers have what they need. I schedule and supervise the technical staffing and production meetings. I organize, track, and supervise the maintenance of Theater J's inventory, plus maintain and organize Theater J's storage areas, like the props. I set up and strike the theater, as needed, between tech and other events that occur in the space. Oh yeah - and this is very different from other theaters - I actually run the light board during performances, which enables me to be hands on during the run of a production, and to keep an eye on things.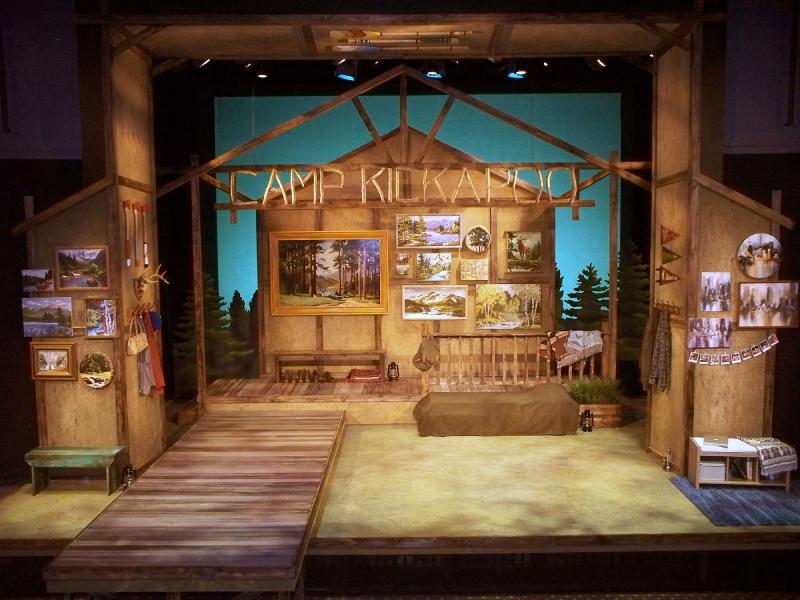 Most people like being on one side of the footlights. You work on both. Were you always interested in the backstage aspects of theatre while you were a performer or was the "backstage stuff" something you fell into afterwards?
No, but performing work was drying up for me, as more dinner theaters closed, and regional theaters were hiring folks from New York or Equity, even for the ensemble. Because I am so knowledgeable in various aspects of theatre (lighting, sound, scenic artistry, carpentry, etc.), I am always able to find work. And, I had to do something to pay the bills. I have been determined, since I graduated from college, that I would never work a 9-5 desk job. So I really started diving into the "backstage stuff" at MetroStage. I received a call from the Artistic Director Carolyn Griffin asking for help to put together some platforms for an upcoming show. Then, I found out from her that the floor had this really complex painted design and there wasn't any scenic artist. I told her that I studied art in college and I felt confident that I could do a really nice job. Everything snowballed from there. I ended up painting almost every set while I was at MetroStage from 2005-2011.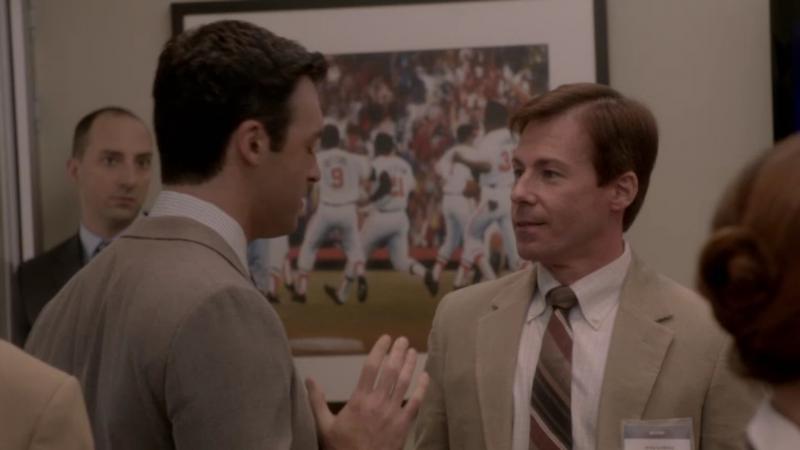 You made a triumphant return to the stage a few years ago in Andy and The Shadows at Theater J. If the opportunity presented itself, would you consider leaving the tech booth and performing again onstage?
Ha. I wouldn't call that a "triumphant return." I was a "special guest star." The answer is a resounding ABSOLUTELY YES. I miss performing, specifically dancing and singing. The last musical I did was The Producers at Toby's in 2008! I did throw my hat into the ring when an actor had to drop out of The Sisters Rosensweig at Theater J. I auditioned for the role of Geoffrey, but I wasn't given the opportunity to take over the role. The only way I get my "fix" now is working in TV and film. Whenever my schedule allows and I'm able to pursue it, I audition for roles on productions filming in the area. I got a speaking role on Veep during Season 1, but my line ended up on the cutting room floor. I've worked background and as a stand-in for Veep and House of Cards, and many other films.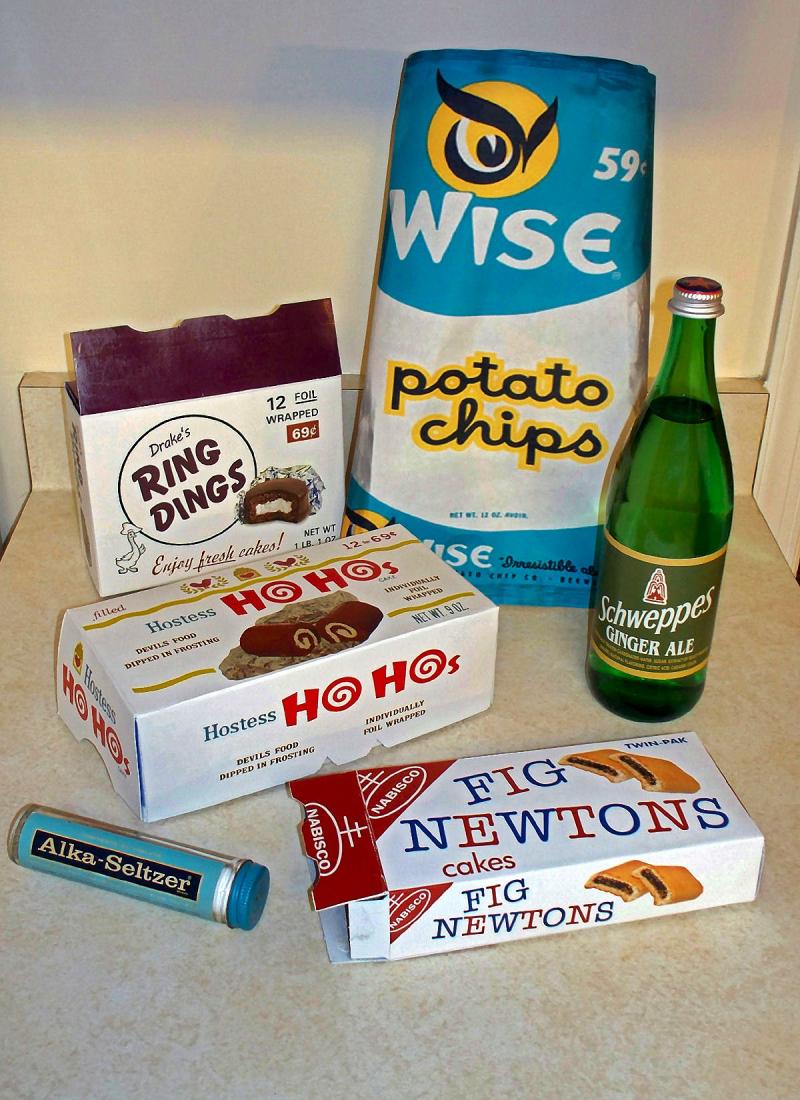 Of all of the shows you have worked on over the years, can you please choose a few favorites as a performer and as a carpenter/props designer? Please explain why your choices.
My favorite show of all time to perform has been Crazy for You. I did 250 performances of that show between two theatres. I was Billy and I got to do the stunt fall during the gun fight scene in the saloon. I could do that show forever; however, my body might tell me differently now. Other shows that I've been proud to be a part of include West Side Story, Hello Dolly!, A Chorus Line and the National Tour of Big.
As a carpenter, my favorite sets from Theater J have been The Disputation, Lost in Yonkers, Freud's Last Session, and The Sisters Rosensweig. There have been a lot of beautiful sets that have been on that stage, and none have ever received a Helen Hayes Award, which is a shame. The last show that got nominated was Hannah and Martim in 2006.
As a props designer, I had the most fun doing The Musical of Musicals (The Musical!) and A Broadway Christmas Carol (MetroStage), The 39 Steps (NextStop Theatre Company), Come Blow Your Horn and Cops (The American Century Theatre), The Madwoman of Chaillot and Visible Language (WSC Avant Bard), and Bat Boy (1st Stage). There are many other shows that I've enjoyed because they have allowed me to be creative in coming up with unique props or used my skills as a graphic designer to create period newspapers and products.
My most challenging show was Taking Steps with Constellation Theatre Company. I had to find all these Victorian set furnishings for an entire house. It was fun, but hard work, to visit antique shops all over the area and browse the internet for vintage items, and then have to go around to collect everything in a rental truck.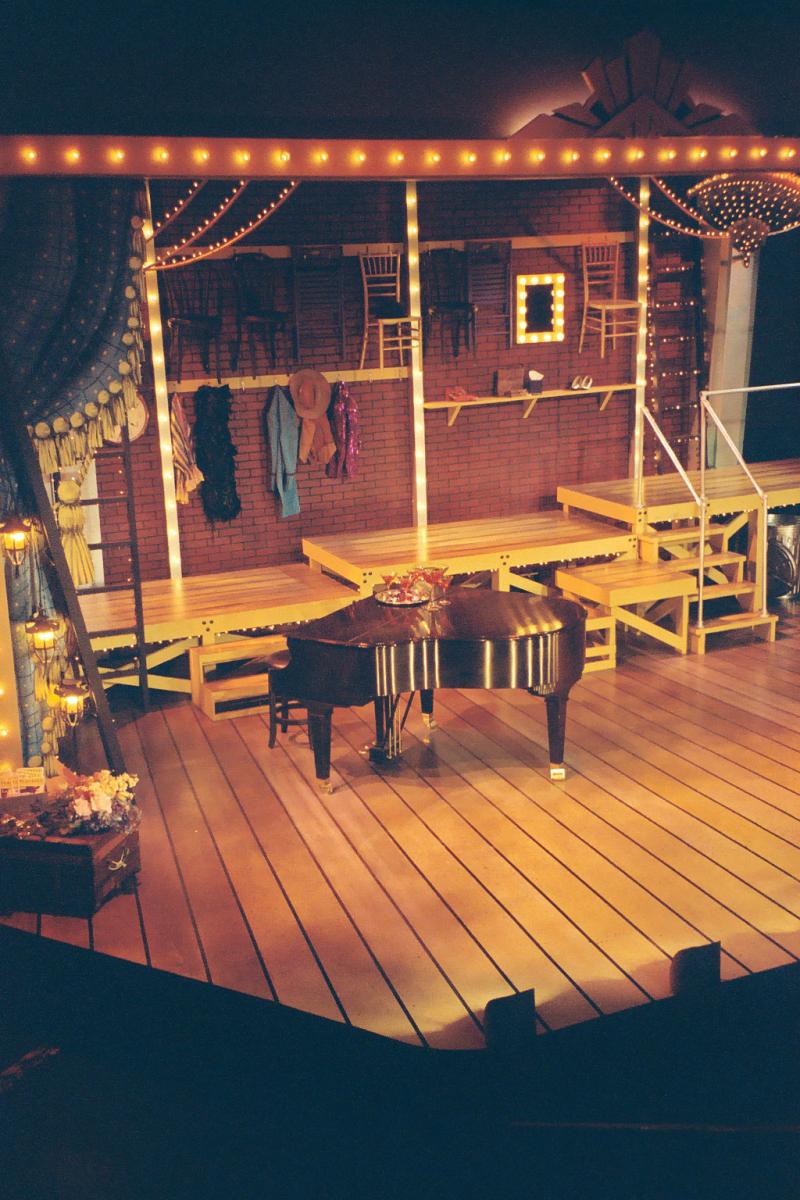 What are your next few upcoming projects?
Next up are Copenhagen and The How and The Why for Theater J.
Theatre Life logo designed by Kevin Laughon