Arena Stage And American University Announce Artistic Director Intensive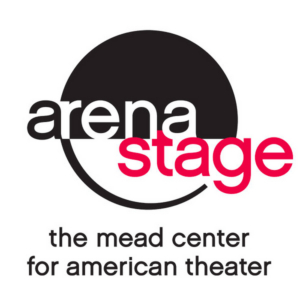 Arena Stage at the Mead Center for American Theater, in association with American University, will pilot an Artistic Director Intensive Program beginning July 21, 2019. Ten new artistic directors of theaters from across the country will participate in this pioneering program. This initiative is designed to support, connect and advance new artistic directors in their demanding work.
"The face of the American regional theater is changing radically - more than 25 artistic director positions were open in the past 18 months in America. But who trains artistic directors? Amazingly, there have been very few intensive training programs for this central leadership role," explains Artistic Director Molly Smith. "There are many programs for management positions, but artistic directors are expected to sink or swim. Our hope in creating this pilot is to provide new artistic directors with a training opportunity that will ultimately build a stronger future for the whole theater movement as major evolution occurs. We believe this Artistic Director Intensive created in collaboration with a leading University is the first of its kind."
The artistic directors and producing artistic directors included in this pilot are: Josh Costello (Aurora Theatre Company, Berkeley, CA); Rick Dildine (Alabama Shakespeare Festival, Montgomery, AL); Robert Barry Fleming (Actors Theatre of Louisville, Louisville, KY); Jamil Jude (True Colors Theatre, Atlanta, GA); Rod Kaats (Ordway Center for the Performing Arts, St. Paul, MN); Marya Sea Kaminski (Pittsburgh Public Theatre, Pittsburgh, PA); Flordelino Lagundino (Park Square Theatre, St. Paul, MN); Caitlin Lowans (Theatreworks Colorado Springs, Colorado Springs, CO); Paige Price (Philadelphia Theatre Company, Philadelphia, PA); and Eric Ting (California Shakespeare Theater, Orinda, CA).
"American University's Arts Management Program is thrilled to be working with Arena Stage on this exciting new initiative," shared American University Arts Management Program Director, Professor Ximena Varela. "Artistic directors work at the challenging intersection of artistic practice, management, and civic leadership, which presents unusual challenges and opportunities for artistic and managerial innovation. We look forward to exploring and learning with Arena Stage and these extraordinary creative professionals."
The pilot begins with a three-day intensive taking place at Arena Stage at the Mead Center for American Theater, and at the campus of American University July 21 - 23. It will be followed by four video conferences scheduled throughout 2019.
Arena Stage at the Mead Center for American Theater, under the leadership of Artistic Director Molly Smith and Executive Producer Edgar Dobie, is a national center dedicated to American voices and artists. Arena Stage produces plays of all that is passionate, profound, deep and dangerous in the American spirit, and presents diverse and ground-breaking work from some of the best artists around the country. Arena Stage is committed to commissioning and developing new plays and impacts the lives of over 10,000 students annually through its work in community engagement. Now in its seventh decade, Arena Stage serves a diverse annual audience of more than 300,000. arenastage.org
American University is a student-centered research institution located in Washington, D.C. Its Arts Management Program is one of the leading academic centers on arts and cultural management in the United States, with a deep commitment to research, innovation, global partnerships, and professional communities of practice. Since 1974, the program has developed future leaders and engaged current leaders in effective multi-cultural management, policy, and community impact.