VIDEO: THE FANTASTICKS at ArtisTree Music Theatre Festival
BroadwayWorld has a first look at THE FANTASTICKS at ArtisTree Music Theatre Festival! Check out the video below!
"Try to Remember" a time when this romantic charmer wasn't enchanting audiences around the world. The Fantasticks is the longest-running musical in the world and with good reason: at the heart of its breathtaking poetry and subtle theatrical sophistication is a purity and simplicity that transcends cultural barriers. The result is a timeless fable of love that manages to be nostalgic and universal at the same time.
The Fantasticks is the funny, romantic musical about a boy, a girl, and the two fathers who try to keep their children apart. The narrator, El Gallo, asks the audience to use its imagination and follow him into a world of moonlight and magic, as the boy and the girl fall in love, drift apart, and finally find their way back to each other. They've come to realize the truth in El Gallo's words: "Without a hurt, the heart is hollow."
This moving tale of young lovers who become disillusioned - only to discover a more mature, meaningful love - is punctuated by a bountiful series of catchy, memorable songs, many of which have become classics.
Director-Choreographer Gary John La Rosa (ArtisTree's The Marvelous Wonderettes) returns for The Fantasticks. La Rosa has worked successfully as a theatre professional for over twenty-five years. A New York City native and UCLA graduate, his diverse career has brought him to four continents. He has enjoyed working in hundreds of venues including Broadway, Off-Broadway, Regional Theatre, Opera, Cabaret, Stock and Industrials.
Broadway actor Ken Prymus (The Wiz, Ain't Misbehaving, CATS) returns to Vermont as Henry, The Old Actor. Broadway and award-winning cabaret performer Michael McAssey plays Hucklebee, father of the boy with James Rio (Phantom of the Opera) as the girl's father. Scott Moreau (1st NationalMillion Dollar Quartet)plays the storyteller - El Gallo. Local comedian Collen Doyle (Woolen Mills Comedy Club) brings his talents to the role of Mortimer. Renée Kathleen Koher (Tokyo Disney's The Little Mermaid in Under The Sea) is featured as The Mute. Nick Kuhn (ArtisTree's Godspell) and Sarah Lasko (Dorothy in the National Tour of Andrew Lloyd Weber's The Wizard of Oz) play the young lovers.
Bulgarian harpist Tomina Parvanova will appear on stage at The Grange Theatre playing this beautiful score. Tomina is the principal harpist of the New York Repertory Orchestra, and a two-time winner of the Radio City Christmas Spectacular Orchestra Principal Harp Chair (2015, 2016). On Broadway she has played for Hello, Dolly!(starring Bette Midler), Amelie,and The Fantasticks (the world's longest running show). Festival Artistic Director Josh D. Smith joins the company at the piano.
The Fantasticksruns September 14 - 29 (with a special preview performance on Thursday, September 13) at the Grange Theatre in South Pomfret, VT. https://artistreevt.org/the-fantasticks.html
The Fantasticks is presented through special arrangement with Music Theatre International (MTI).
More Hot Stories For You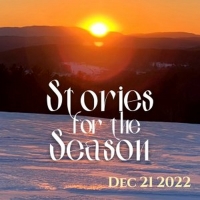 Lost Nation Theater to Present STORIES FOR THE SEASON at Montpelier City Hall Next Month

November 26, 2022

Lost Nation Theater will present STORIES FOR THE SEASON – a special holiday-inspired special event for one night only on Wednesday, December 21st at Montpelier City Hall.
---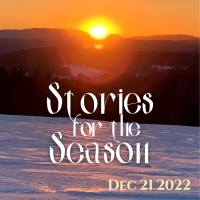 Lost Nation Theater Presents A Spirited Holiday Event STORIES FOR THE SEASON

November 25, 2022

Lost Nation Theater presents STORIES FOR THE SEASON – a special holiday-inspired special event - one night only Wednesday December 18th at Montpelier City Hall Arts Center.
---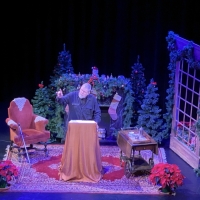 Lost Nation Theater Presents Willem Lange's Inimitable Telling Of A CHRISTMAS CAROL: A GHOST STORY, December 16

November 23, 2022

Lost Nation Theater and Willem Lange are teaming up once again! The Beloved Yankee Storyteller Willem Lange performs his reading of Charles Dickens' A Christmas Carol: A Ghost Story.
---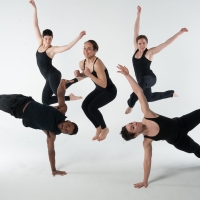 SYREN Modern Dance Announces 20th Anniversary Season, Celebrating With 20 Engagements Across America

November 21, 2022

SYREN Modern Dance, New York City based company co-founded by Lynn Peterson and Kate Sutter, announced their 20th Anniversary Season, which is being celebrated with 20 different engagements across America, including workshops, performances, guest teaching appearances, and more.
---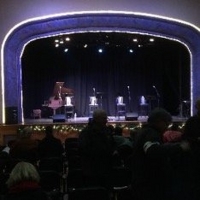 Lineup Announced For Broadway Direct #17 at the Vergennes Opera House

November 21, 2022

Broadway Direct returns to the Vergennes Opera House for the 17th year with a spectacular lineup of performers on Friday, December 9, at 7:30pm.
---