View All Entries | Browse People | Browse This Year's Entries

Or a Category: Performers | Directors | Composers/Lyricists | Industry Professionals
From the melodies of Rodgers and Hammerstein to the lyrics of Jason Robert Brown, nothing says romance like a Broadway ballad, and it's that special time of year to celebrate the best of them. This is BroadwayWorld's 2018 Valentine's Day Special... and it's bigger than ever!

This year's entries feature stars from some of Broadway's hottest shows, including: Sutton Foster, Vanessa Williams, Alan Menken, Victoria Clark, Gavin Creel, and MANY more!

Our 11th annual Valentine's Day gift to you asks simply: "What's the Most Romantic Broadway Love Song Ever?" We've gathered responses from over 1000 performers, composers, industry professionals, and personalities from across the globe.

or
Bernadette Peters - Hello, Dolly!, Follies, A Little Night Music, Gypsy, Annie Get Your Gun, Into The Woods, Song and Dance, Sunday in the Park with George, Broadway Legend "Some Enchanted Evening" from SOUTH PACIFIC... well like the song says ....'fools give you reasons wise men never try.' Also, "Happiness" from PASSION is so in the moment when the love is happening.
Sutton Foster - Violet, Anything Goes, Shrek, Little Women, Thoroughly Modern Millie I'm a big fan of "I Turned the Corner" from Thoroughly Modern Millie. That's a pretty good love song!
Eva Noblezada - Miss Saigon My favorite Broadway love song is "Love to Me" from Light in the Piazza. It's a gorgeous song and score.
Andy Karl - Groundhog Day, Rocky, On The Twentieth Century My favorite Broadway song, I'm choosing one from Groundhog Day, because it means so much to me, it's so important to me. It's called "Seeing You." It is about seeing someone maybe you've seen every day of your life over and over again but then taking a chance to see them for the first time, reset your brain, look through their eyes. It's beautiful and I can't wait to sing it.
LaChanze - The Color Puple, If/Then, Once on This Island I love "What About Love" from The Color Purple. This song speaks of the surprise and exhilaration of love discovered between two unlikely hearts.
Norm Lewis - Once on This Island, Porgy and Bess, The Little Mermaid, The Phantom of the Opera, Les Misérables Even though it was a tragic song that I did in Side Show, people keep asking me a lot of times to sing that at weddings, "You Should Be Loved." Also, "The Music of the Night." It's actually a beautiful song. It's a little more sexy than love long. "I Believe My Own Eyes," from Tommy, I mean, come on. There's a lot great stuff that I've been able to sing. Even Miss Saigon, that tragic love story, with "Sun and Moon." It's hard to pick.
Kelli O'Hara - The King and I, The Bridges of Madison County, South Pacific, The Light in the Piazza One of them has to be "Love to Me" from The Light in the Piazza. I love it because he didn't know how to say it to her, but he's saying 'I love you because you don't know you're lovable.'
Phillipa Soo - The Parisian Woman, Amelie, Hamilton, Natasha, Pierre and the Great Comet of 1812 "Do You Love Me?" From Fiddler on the Roof. It is one of the scariest things one can ask another person. It is brave and vulnerable. It makes your heart strings pull and your stomach drop. That song shows a different kind of love than the ones we usually see on Broadway. There is something beautiful about how unsatisfying Golde's answers are. But then at the end they say "After 25 years it's nice to know" we have a little glimpse of their deep love for each other. *sigh*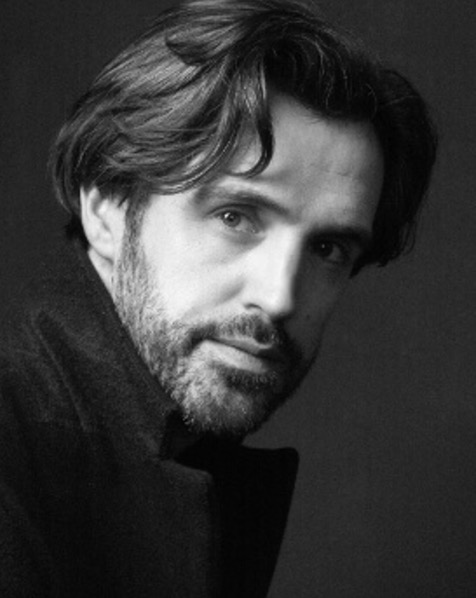 Michael Xavier - Sunset Boulevard, Prince of Broadway "Too Much In Love To Care" from Sunset Boulevard. It depicts the crisis of falling in love with the right person at the wrong time and how they defy all odds to pursue this love regardless. Truly passionate and romantic yet troubled, flawed and utterly human.
Laura Osnes - Bandstand, Grease, Bonnie and Clyde, Cinderella My favorite, most romantic Broadway love-song ever is "Some Enchanted Evening." In addition to the gorgeous melody and orchestration, the lyrics are so beautifully pure and romantic. It's about love at first sight, that unexplainable feeling of finding true love from across a crowded room. It makes me cry almost every time I hear it.
Justin Paul - Dear Evan Hansen, A Christmas Story, Dogfight "Soon It's Gonna Rain" from The Fantasticks is it for me. Two young people stealing away and singing a love song, together alone for the first time. Gorgeously poetic yet simple lyrics paired with such lush but restrained music. What an easy song to get lost in. I remember playing it for my wife on an early date of ours…you can decide if that's terribly romantic or terribly nerdy…or both?
Christy Altomare - Anastasia, Carrie, Mamma Mia! My favorite Broadway love song is "They Can't Take that Away From Me." Life is filled with little moments. I love how the singer celebrates all of the little things that make his love wonderful, regardless of what their future holds.
Laura Benanti - Meteor Shower, She Loves Me, Gypsy, The Wedding Singer, The Secret Garden Well, it's funny because my dad, Sal, his birthday is on Valentine's Day, so we call it "Sal-entine's Day," and his favorite song is "The Impossible Dream."
Corey Cott - Bandstand, Newsies, Gigi "You Matter to Me" from Waitress has been on me and my wife's playlist recently. It's so incredibly beautiful, and it has extra contextual beauty knowing we are going to have a baby in April!
Cynthia Erivo - The Color Purple "Fools Fall in Love" from Smokey Joes Cafe.
Lena Hall - Hedwig and the Angry Inch, Kinky Boots My favorite Broadway love song is "The Origin of Love," obviously. I mean, how can it not? It's a beautiful song, it's beautifully written lyrics, it's the perfect song. The perfect love song.
Chillina Kennedy - Beautiful, Jesus Christ Superstar "You're Nearer" (Rodgers and Hart) is one of my all time faves. But also "One Hand, One Heart" is beautiful. There are so many! But there is a simplicity and subtlety to the lyrics of "You're Nearer" that always moves me. It's not saccharine or gushy.
Derek Klena - Anastasia, Wicked, The Bridges of Madison County My favorite Broadway love song would have to be "New Music" from Ragtime. Not your typical love ballad, but it is such a powerful number from one of my favorite musicals.
Beth Malone - Fun Home, Ring of Fire "You Were Meant for Me" Singin' in the Rain. That scene on the ladder. I mean, a sound stage, wind machine, Bob Mackie costumes... forget it. Not to mention Gene (most beautiful man to ever have lived) Kelly. And scene.
Steven Pasquale - Junk, The Robber Bridegroom, The Bridges of Madison County "Loving You," by Stephen Sondheim, pretty great. "Loving you is not a choice it's who I am," that guy writes good lyrics.
Zachary Levi - She Loves Me, First Date I don't know if it's exactly a love song, but I love the song "Worlds Apart" from Big River. I mean, it's kind of a friendship love song, but it's more like a bigger concept. That whole show, that whole score is so incredible. I would go with that as my favorite.
Telly Leung - Aladdin, In Transit, Allegiance, Godspell, Pacific Overtures My current favorite Broadway love song is "We Are Home," a song written for me and Justin Guarini for In Transit. Love singing it to my sweet show-hubby Justin 8 times a week!
Christopher Sieber - Chicago, Shrek the Musical, Matilda, Pippin The one song that I can think of is kind of one of my favorite songs of all time and it's from Thoroughly Mordern Millie, Sutton Foster sang it. When she sang "Gimme Gimme," it's not necessarily a love song to somebody, it's a love song where somebody's aching for love. I'm not aching for love by any means but I just think that's a great sentiment.
Kate Baldwin - Thoroughly Modern Millie, Big Fish, Giant, Finian's Rainbow My favorite Broadway love song is "My Heart is so Full of You" from The Most Happy Fella.
Beth Leavel - Bandstand, 42nd Street, Mamma Mia!, The Drowsy Chaperone, Elf "Bill" from Showboat. Lyrics by Oscar Hammerstein and music by Jerome Kern. Beautiful song with a lyric that expresses the astonishment of being in love with a "flawed" but beguiling man. "I love him... Because he's.... I don't know.. Because he's just my Bill...." Oh, be still, my storytelling heart.
Lauren Worsham - A Gentleman's Guide to Love and Murder My favorite Broadway love song is "I Don't Need Anything But You" from Annie, between Annie and Daddy Warbucks. It's the sweetest song and it's not a traditional love song, it's not romantic love. It's about a father figure, a new dad, and a little girl, and it's just so touching.
James Barbour - The Phantom of the Opera, A Tale of Two Cities, Assassins I think "If Ever I Would Leave You" is to me the quintessential love song. Especially, you can take it out of context- but within that context, I just think it covers all the bases.
Betty Buckley - Dear World, Triumph of Love, Sunset Boulevard, Carrie, The Mystery of Edwin Drood, Song & Dance, Cats, Pippin, Promises, Promises, 1776 "You're Nearer" from TOO MANY GIRLS by Rogers and Hart.
Kristin Chenoweth - On the Twentieth Century, Promises, Promises, The Apple Tree, Wicked, You're a Good Man Charlie Brown There are many by Rodgers and Hart that I love. I was in Babes In Arms at the Guthrie and I loved "Everything I've Got Belongs to You." I think it says a lot about who I am. With all of the fights, the good times, bad times, fun times, throwing plates, and crying fits...everything I have is yours. To me, that's true love, though maybe in my twenties I would have chosen a differnt song!
Jenn Colella - Come From Away, Chaplin, If/Then How about "The Next Ten Minutes" from Jason Robert Brown's The Last Five Years? "There are so many dreams I need to see with you. There are so many years I need to be with you. I will never be complete, I will never be alive, I will never change the world until I do." Ah, it makes my knees tremble.
Gavin Creel - Hello, Dolly!, She Loves Me, The Book of Mormon, Hair My favorite Broadway love song is from A Wonderful Life and it's called, "I Couldn't Be with Anyone But You." It's always been my favorite and will always be my favorite, Check it out if you don't know it!
Andrew Keenan-Bolger - Newsies, Tuck Everlasting My favorite Broadway love song is "So Many People" from Saturday Night. Despite being gay himself, Stephen Sondheim rarely depicts the gay experience in his work. Yet in his first musical, I find these lyrics striking. "And if they tell us it's a thing we'll outgrow, they're jealous as they can be / That with so many people in the world you love me." I'm not sure if it's subliminal or just unintentional, but I remember hearing this song for the first time as a teenager and feeling a little less alone.
Lindsay Mendez - Significant Other, Wicked, Grease, Godspell It's not a Broadway love song but it's Barbra Streisand so I feel like it would qualify, which is "The Way We Were." It's so romantic and it's not sappy, there's history to it and then thinking about the way Marvin Hamlisch laid it all out. For me it's the best.
Lin-Manuel Miranda - Hamilton, Bring it On, In the Heights, Encores! Merrily We Roll Along "So In Love" by Cole Porter is the correct answer. Everyone else is wrong.
Jessie Mueller - Carousel, Beautiful, The Mystery of Edwin Drood, On a Clear Day You Can See Forever "If I Loved You" because it's so beautiful and complex.
Alex Newell - Once On This Island It's a tossup between "My Man" (Funny Girl) and "I Got Love" (Purlie). I love both of these songs for the simplicity of the lyrics in each, and how real they are! They contrast because with "My Man," there's a undertone of triumph in heartbreak and longing, and with "I Got Love," it's literally all about that fresh new love and what emotions are like when it's first starting!
Hal Prince - Cabaret, Company, Follies, A Little Night Music, Sweeney Tood, Evita, The Phantom of the Opera and LoveMusik among many, many more! With apologies to probably a thousand songs that I almost equally love, still I would choose "Some Enchanted Evening". From the first bar in the song, I'm lost.
Anthony Rapp - If/Then, Rent, You're a Good Man Charlie Brown It's probably obvious, but it's true: "I'll Cover You" from RENT.
Will Roland - Dear Evan Hansen My favorite is "A Quiet Thing" from Flora the Red Menace. I've been lucky enough to have the same valentine for a few years in a row now, and in that time I have often caught myself humming this song. It's not, in the strictest sense, about romantic love, but it perfectly sums up how I feel about all the best things in my life.
Brian Stokes Mitchell - Shuffle Along, Women on the Verge of a Nervous Breakdown, Ragtime, Kiss Me Kate, Man of La Mancha, Mail I love "How Long Has This Been Going On?" from FUNNY FACE. Slightly more than 100 words. Beautiful melody, great simple, spare lyric that says loads about truly falling in love for the first time. One of the most sensual songs ever written. Makes me want to have a cigarette after I sing it. And I don't even smoke!
Vanessa Williams - Hey, Look Me Over!, Sondheim on Sondheim, Into the Woods, Kiss of the Spider Woman, Mule Bone, Sarafina! My favorite Broadway love song is probably "Can't Help Lovin' Dat Man" (Show Boat). I did perform it with the New York Philharmonic when we did Show Boat, but it's simple, it's beautiful, it still holds up, and my husband likes it when I sing it to him.
Kate Baldwin - Hello, Dolly!, Big Fish, Finian's Rainbow My favorite Broadway love song is "My Heart is So Full of You" from The Most Happy Fella, by Frank Loesser
Caissie Levy - Frozen, Les Miserables, Ghost, Hair, Wicked, Hairspray Favorite broadway love song is a little known Johnny Mercer/Victor Schertzinger tune called "I Remember You" from THE FLEET'S IN. Incredible melody and beautiful lyrics. Simple but amazing.
Patti Murin - Frozen, Lysistrata Jones, Xanadu, White Noise, Give It Up! "On the Street Where You Live" from MY FAIR LADY, because it's so simple, but still incredibly beautiful and touching.
Brandon Uranowitz - Falsettos, An American in Paris, Baby It's You "What Would I Do" from Falsettos. Because it's flawlessly heartbreaking. I DARE YOU TO DISAGREE.
Jason Robert Brown - Honeymoon in Vegas, The Bridges of Madison County, The Last Five Years "Baby Got Back." It's an oldie but a goodie. "My anaconda don't want none unless it's got buns hun." That's love to me.
Carolee Carmello - Tuck Everlasting, Finding Neverland, Scandalous, Sister Act, The Addams Family My favorite Broadway love song has to be "All the Wasted Time" from Parade. Musically, it's soaring and gorgeous. And even more beautiful is the lyrical story it tells about Lucille and Leo finding their true love for each other after years of marriage.
Laura Michelle Kelly - Finding Neverland, Mary Poppins, Fiddler on the Roof "I've Grown Accustomed to Her Face" from My Fair Lady. It's so wonderful to see how a stubborn angry man can learn to be moved, tender and humbled in the face of Love. Even though the word love is not mentioned once, we as the audience all know how much he loves this wild cat he taught to be a Lady! And in my mind he never wants to live without her from that day.
Gavin Lee - SpongeBob Squarepants, Mary Poppins It's so hard to just pick one song! So here are two... "Unusual Way" from NINE for the beautiful lyrics and "Unexpected Song" from SONG AND DANCE for the beautiful melody.