Politically Charged Season Of Theatre, Comedy And Film Comes to CentrE17 This March/April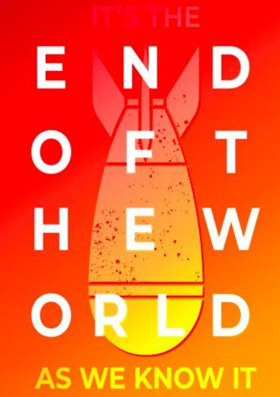 The world will never be the same again: Brexit, Trump, Boris as Foreign Secretary and a Saturday night without Bruce Forsyth... the global political and social landscape has become almost unrecognisable in the last year. So, to commiserate/celebrate this, CentrE17 has teamed up with some of the most exciting theatre and arts companies around to bring you an array of theatre, comedy and film throughout March and April.
This politically charged season explores some of the big issues of our time, shows include (among many many more): THE FEMS: an explosion of vicious and hilarious sketch comedy and songs musing on the masc vs. fem culture; F**K18: a bareback bacchanalian beasting of a performance; A night of 'hys-queeria' cabaret and comedy from GUFFAW GALORE; a new play HOW TO BE A LONDONER from comedian Steve Hilli all about the weird and wonderful traits of being a Londoner; FOODBANK: verbatim theatre piece charting the devastating reality of UK's Foodbanks, and the launch of LAST FRAME FILM CLUB, who will be hosting a regular night at CentrE17, showcasing incredible feature and short films shining a light on social issues, underrepresented communities, starting with a screening of Oscar nominated documentary 5 BROKEN CAMERAS - a deeply personal and powerful first-hand account of the a small West Bank village of Bil'in and the local's struggle to prevent the building of an Israeli security fence.
CentrE17 was opened in Waltham Forest, which has just been named London's first borough of Culture for 2019, in July 2017. CentrE17 is Walthamstow's first designated performance space, the multi-purpose venue (120 seats with flexible capacity) is located only a 5 minutes walk from the tube station, run and managed by the team behind the Walthamstow Community Production.
CentrE17 have an ongoing programme of theatre, dance, film and performances, as well as wellbeing classes and workshops. As a Community Interest Company (CIC), any profit goes back into the company to further support the community, whether through the Time Bank scheme (that allows acts, artists and companies the opportunity to give back while performing at the venue) or through the Pay It Forward programme (that gives time in the venue for free to community projects). CentrE17 provide accessible performance for all, including affordable ticket pricing and community participation projects.
More Hot Stories For You