Northern Broadsides Announces Ruth Cooke As Their New Executive Director
Cooke specialises in communications, audience development, and community engagement.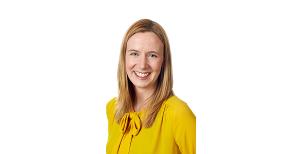 Northern Broadsides has announced the appointment of Ruth Cooke as their new Executive Director. Having had extensive experience of leadership within the arts, Cooke specialises in communications, audience development, and community engagement.
Northern Broadsides, the multi-award winning touring theatre company from Halifax, aims to put participation and artist development at the forefront of their work. The company has gone from strength to strength producing acclaimed work, which is accessible to a broader demographic, whilst nurturing a greater diversity of voices on our stages.
Patsy Gilbert, on behalf of Northern Broadsides' Trustees, comments, Northern Broadsides is delighted to announce the appointment of Ruth Cooke as our new Executive Director. Ruth will be working alongside Laurie Sansom, Broadsides' Artistic Director, as our Joint Chief Executive, and brings many years of arts and theatre experience, including her most recent role at Hull Truck Theatre as Director of Communications. Ruth joins at an exciting time in the company's development, following confirmation of Arts Council England support for the next three years, as we deliver ambitious and creative plans to bring our irreverent, unique take on the Northern voice to new audiences. The board believes that Ruth and Laurie will make a fantastic team to lead the next chapter in Northern Broadsides' history.
Ruth Cooke, Executive Director of Northern Broadsides, comments, I have long been a fan of how Northern Broadsides' clean, energetic style makes theatre both accessible and entertaining. And as a proud Yorkshire woman I am delighted to be part of a company that champions the Northern voice.
I am excited to be joining Laurie and the team at this point in their journey, to deliver the ambitious artistic programme and tell stories from local communities to audiences across the North and further afield.
Laurie Sansom, director of Quality Street and Artistic Director / CEO of Northern Broadsides comments,
I am so delighted that Ruth will be joining the Broadsides family and working with us as we shape it's future. Her experience working in regional houses in the North and her passion for developing long-lasting and meaningful relationships with the communities we serve will be invaluable to our next stage of growth. I am also very excited to be sharing the role of CEO with her and benefiting from her skills and positive outlook.
With an exciting year of programming ahead, Northern Broadsides, with co-producers New Vic Theatre, are touring the delicious regency farce J.M Barrie's Quality Street across the UK this spring. This follows the recent decision from Arts Council to renew the company's National Portflio Organisations (NPO) funding.
With Ruth now appointed, Northern Broadsides are looking for people to join the Board and support their work as they move into an exciting future. They are keen to meet dynamic and passionate individuals who share the belief that the arts can change people's lives and shape the places where we live. For further details, visit:
https://www.northern-broadsides.co.uk/opportunities/