National Theatre's Theatre Nation Partnership Extends Work In Wolverhampton
The National Theatre is to receive £1.25million from Arts Council England to extend its successful Theatre Nation Partnerships Programme over the next three years.
The National Theatre is to receive £1.25million from Arts Council England to extend its successful Theatre Nation Partnerships Programme over the next three years. The National Theatre will triple this investment in the programme, with almost 90% spent outside of London directly in partner areas, including Wolverhampton.
The next phase of TNP is set to deliver targeted work in 17 Levelling Up for Culture Places identified by Arts Council England including Wolverhampton, Sunderland, Stoke-on-Trent, North Devon, Peterborough, Wigan, Rochdale, Doncaster, with the potential to reach wider audiences through digital and audience reach to a further 24 Levelling Up Places.
Theatre Nation Partnerships works to build engagement in theatre with audiences, schools and community groups in 13 areas in partnership with 13 organisations across England.
Since 2017, the programme has engaged with over 222,000 participants, audiences and artists, delivered four schools tours reaching over 27,000 pupils, created three Public Acts performances in collaboration with local community organisations and toured productions including War Horse, Macbeth and Hedda Gabler to multiple partner venues. As part of the work delivered in these areas, over 340 artists have employed across all partner venues.
As part of the next phase of TNP, a new touring production Shut Up, I'm Dreaming will visit 55 secondary schools across the country for 11 weeks from January 2023, reaching over 12,000 students. Devised and directed by The PappyShow following residencies in three schools in Sunderland, Wolverhampton and Wakefield to bring young people's voices into the heart of the creative process, Shut Up, I'm Dreaming explores the ambitions, hopes and feelings of the next generation in an uncertain world. The touring production is accompanied by a post-show Q&A, teaching resources and professional development workshops for teachers.
A new Theatre Nation Partnership production of Roy Williams' award-winning play Sucker Punch, produced by Queen's Theatre Hornchurch, will be touring nationally to TNP organisations from March 2023. Sucker Punch is a bruising and funny play, winner of the Alfred Fagon Award, which explores being young and black in the 80s.
Already announced, an epic multi-version production of The Odyssey will be retold in five episodes created and performed by artists and communities in Doncaster, Sunderland, Stoke-on-Trent and Trowbridge to mark the fifth anniversary of Public Acts, The National Theatre's nationwide initiative to create extraordinary acts of theatre and community. The final episode will be performed as a full-scale musical production on the Olivier stage at the NT featuring community performers from all four partner organisations as well as members recruited through partners Queen's Theatre Hornchurch and Trybe House Theatre in London.
The recently announced national tour of the acclaimed National Theatre production of The Ocean at the End of the Lane will also visit five Theatre Nation Partner venues, including Wolverhampton Grand Theatre in 2023.
Following its successful pilot, 40 schools are now taking part in Speak Up, a new nationwide project for schools in our partner areas including Wolverhampton, which sees young people working in collaboration with local artists and teachers to lead creative projects in response to issues that are most important to them. Speak Up will extend to a total of 55 schools including new areas of Leicester, Stoke-on-Trent and North Devon in January 2023.
More Hot Stories For You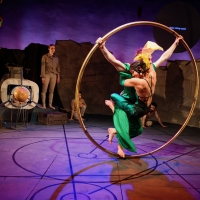 Photos: First Look at THE LITTLE PRINCE at Taunton Brewhouse

December 6, 2022

Get a first look at award-winning theatre company Metta Theatre and the team at Taunton Brewhouse's brand-new circus musical extravaganza The Little Prince, playing at the Somerset venue from 6 - 30 December, with a press night on 7 December, and a Ukrainian captioned performance on 28 December.
---
Alexandra Palace Launches Weekend Performing Arts School For Children and Young People

December 6, 2022

Alexandra Palace has this week launched a new performing arts school, Young Stars, which will offer budding performers aged 7-18 the chance to hone their acting, singing and dancing skills, under the guidance of leading industry professionals.
---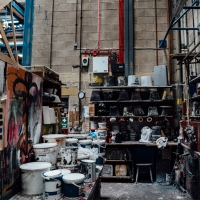 Leeds Playhouse Creates Opportunities For Theatre Designers as Part of £1m Jerwood Arts Programme

December 6, 2022

Leeds Playhouse is creating a series of career-boosting opportunities for Yorkshire-based theatre designers – including two one-year placements – supported by the Jerwood Developing Artists Fund.  
---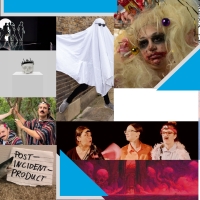 Theatre Deli SHIFT+SPACE 2023 Line-Up Announced

December 6, 2022

From January - May 2023, Theatre Deli will present the third season of their celebrated rapid development programme.
---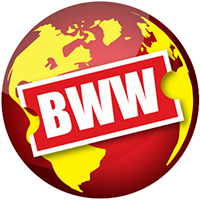 Dada Masilo's THE SACRIFICE Will Embark on Tour in February

December 6, 2022

The UK premiere of South African choreographer Dada Masilo's The Sacrifice, inspired by two seminal works - Igor Stravinsky's monumental score and Pina Bausch's dancework The Rite of Spring - promises to be one of the highlights of the early 2023 arts calendar. A 14-venue tour, presented by Dance Consortium, opens at Brighton Dome on 21 and 22 February swiftly followed by shows at Sadler's Wells on 24 and 25 February.
---