Willoughby Symphony Orchestra to Present Highlights From Disney's FANTASIA This Month
There will be two concerts only on Saturday 22 October at the Concert Hall, The Concourse, Chatswood.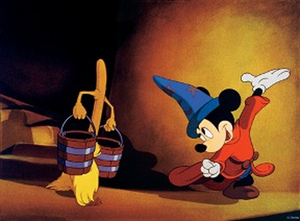 WILLOUGHBY SYMPHONY ORCHESTRA will present highlights from two of Disney's most extraordinary and groundbreaking animated features, Fantasia, and its sequel Fantasia 2000 in concert live to film. There will be two concerts only on Saturday 22 October at the Concert Hall, The Concourse, Chatswood.
Conducted by George Ellis scenes from each of the two iconic films will be projected in high definition on a large screen above the orchestra as they perform classical selections including Beethoven's "The Pastoral Symphony," Debussy's "Clair de Lune," Phonchielli's "Dance of the Hours," Elgar's "Pomp and Circumstance," Respighi's "Pines of Rome," and Dukas' "The Sorcerer's Apprentice," among others.
Released to great acclaim in 1940, Walt Disney's Fantasia was his boldest experiment at the time and culminated in the creative visionary's desire to blend animated imagery with classical music. The original film score was conducted by Leopold Stokowski with the Philadelphia Orchestra, recorded in stereophonic sound, which was still an experimental medium at the time. What had begun as a vehicle to develop Mickey Mouse's career with an animation short titled "The Sorcerer's Apprentice" went on to become a genuine cinema classic.
This rare and wonderful experience of the Willoughby Symphony Orchestra performing live-to-picture is a revelation for both long-time fans and those seeing Disney's brilliant animations for the first time.
| | |
| --- | --- |
| Vote Now for the 2022 BroadwayWorld Australia - Sydney Awards | |
| voting ends in | |
More Hot Stories For You
National Theatre of Parramatta Announces Playwrights Selected For Inaugural Mentorship Program

December 7, 2022

Riverside Theatres' National Theatre of Parramatta (NTofP) has announced the playwrights selected for their inaugural 2023 Staging the World mentorship program. 
---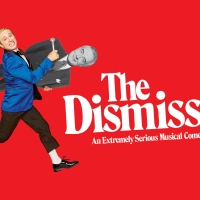 THE DISMISSAL Will Make its World Premiere in August 2023

December 7, 2022

Fans of politics, comedy, musicals and razor-sharp satire will revel in the all singing, all dancing, and all mud-slinging retelling of Canberra's most controversial moment, as the brand-new, original Australian musical THE DISMISSAL finally makes its long-awaited world premiere from August 2023 at Sydney's Seymour Centre.
---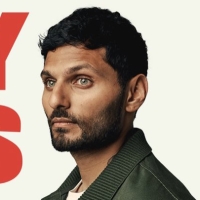 Jay Shetty, Bestselling Author & Podcast Host, Is Coming To Australia On First Ever World Tour JAY SHETTY: LOVE RULES

December 5, 2022

Global bestselling author and award-winning podcast host, Jay Shetty, has announced his first ever world tour, Jay Shetty: Love Rules, which will come to Melbourne, Sydney, and Brisbane in April 2023. In a 90-minute experience, Jay will take the audience on a journey of finding, keeping, and even letting go of love, including live meditations, experiments, and demonstrations.
---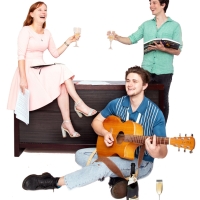 Les Celebrates 25 Years With Musical Highlights Show To Benefit Actors Benevolent Fund

December 5, 2022

Les Solomon created his talent management company Lambert House Enterprises in 1996. It added an acting agency in 1997 (25 years ago) and has flourished since with so many famous performers who have grown and had their careers developed by Les and his staff.
---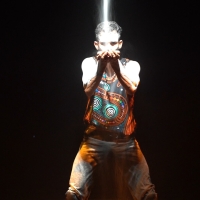 Phunktional Presents BEYOND THE WALLS 2022

December 5, 2022

Celebrated Australian arts company Phunktional will bring their extraordinary dance work, Beyond the Walls to Eagle Vale High School on December 10th, and Sydney Dance Company on December 14th and 15th, 2022.
---