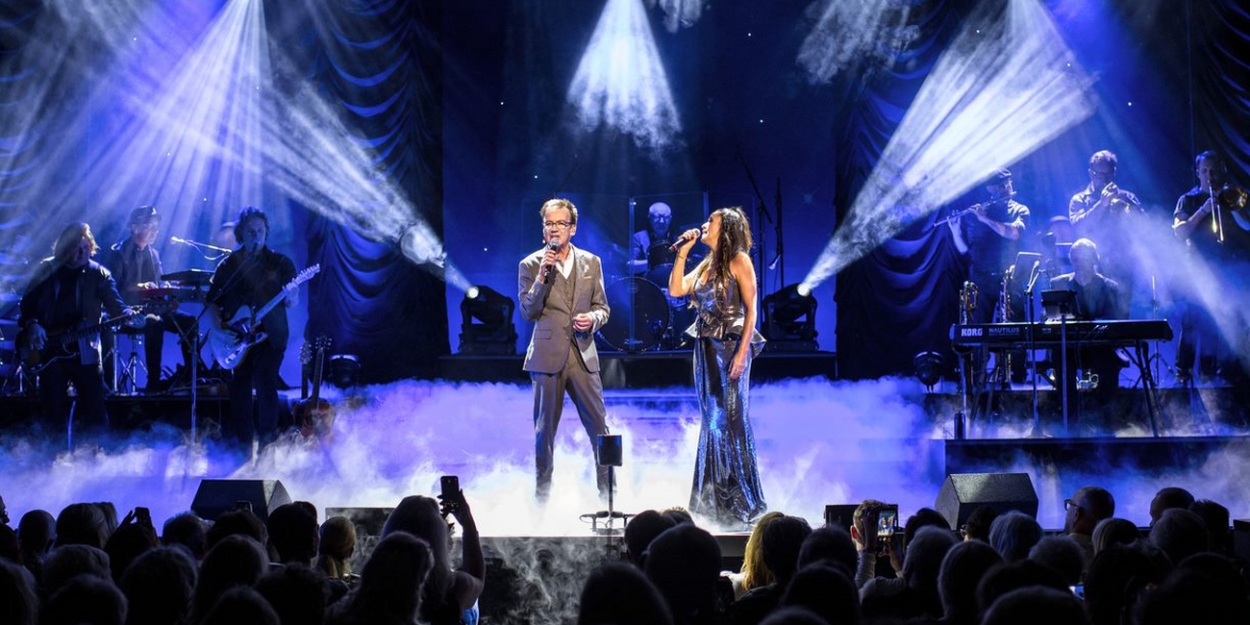 Review: A WORLD OF SKIFS at Hamburger Börs
A show with Björn Skifs which runs till the 19th of November
The first time I was at Börsen was in 1989 when I saw Björn Skifs in his one-man show Öman&Palm, a fairly stripped-down show where Björn was completely alone on stage with pre-recorded music and duet partners. Now when he returns to Börsen 33 years later, it is with chorus girls and his usual band and brass led by conductor Hans Gardemar. Stylish arrangements and real pressure in the songs. Björn Skifs needs no further introduction because with his recently turned 75 years old, he is an artist who has always been there for many and contributed with immortal hits such as Michelangelo, Beautifully beautiful but dangerously dangerous, Hold my heart, It always gets worse before the night and of course Billboard number one Hooked on a feeling. Songs that generation after generation love and can sing along to. And tonight we got them all and a whole lot more.
It's a show where Björn explores his entire catalog both musically and comically. Stylish lighting, delicious, magnificent and musically perfect when Björn and the orchestra give it all in e.g. Michelangelo. Then it becomes charming and stripped down when the entire orchestra and choir play guitar in Härligt Härligt. Incredibly finely tuned in Håll mitt hjärta and When You tell the world your mine, the latter in a duet with Bea Norberg. These are moments when you just hold your breath and enjoy. Between the songs, he shows his comic side, the old sports car is driven out of the garage, he talks about the concept of forgetting when you get older (where many probably laugh in recognition) and then he and the band sings the wonderful and funny Om du väljer mig (if you choose me) a capella. A number that I have loved since the first time I heard it. How wonderful!
This show has a little lover pace than previous shows and concerts but it is well balanced between a little calmer and uptempo. At the end it is full blast and at that time no one belives that Björn is 75 years old. The entire show is imbued with professionalism and genuine joy of playing music and being on stage.
The closing song is a tribute to music as the first and last love, a perfect ending to a fantastic show where you got to fully enjoy the man with the voice, the feeling and the songs! There are just a handful of artists which can be called a swedish music legend, Björn Skifs is for sure one of them.
At the time of writing, the show is almost completely sold out and only plays until November 19. If you want to get an opportunity to experience Björns Skifs you better get hold of a ticket immediatley.
Top picture showing Björns Skifs and Bea Norberg performing When you tell the world your mine, the song Björn performed with Agnes at the wedding of swedish crown princess Victoria and Daniel. Photo credit Mats Bäcker.
Annette Stolt is from Stockholm Sweden and works as a CFO at an organization to distribute remuneration for copyrights to screenwriters, singers, musicians, composers, actors, writers, directors an... (read more about this author)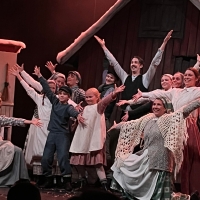 Review: EMIL - WINTER IN LÖNNEBERGA at Intiman

November 27, 2022

What did our critic think of EMIL - WINTER IN LÖNNEBERGA at Intiman? A great family show in the spirit of Astrid Lindgren
---
Review: A WORLD OF SKIFS at Hamburger Börs

October 6, 2022

At age 75, Björns Skifs is having his forth show at Hamburger Börs. A show in honor to his love to music, including his Billboard no 1 Hooked on a feeling. A fantastic show with music legend!
---
Review: RED SPEEDO at Playhouse Teater

October 2, 2022

What did our critic think of RED SPEEDO?
---
Review: TOOTSIE, THE MUSICAL at Oscarsteatern

October 1, 2022

The opening of Tootsie in Stockholm was enjoyed by both the audience and the creators Robert Horn and David Yazbek.
---
Review: COME FROM AWAY at Östgötateatern

September 10, 2022

Come From Away, the most heartwarming musical opened again at Östgötateatern
---