Llega ART ON STAGE, la nueva sección de BroadwayWorld
El ilustrador Zebra dibujará semanalmente algunas de nuestras obras favoritas.
De la mano de uno de los colaboradores de BWW Spain, Zebra (@pantalonesdezebra) ilustrador dedicado al dibujo de teatro y musicales llega la nueva sección ART ON STAGE.
No solo servirá para homenajear éxitos que pasan por los escenarios de nuestro país sino para conocer más profundamente algunos de los títulos nuevos que van estrenándose alrededor del mundo.
Esta semana comenzamos con GOLFUS DE ROMA, cuya producción española está actualmente en el Teatro La Latina de Madrid y protagonizada por Carlos Latre.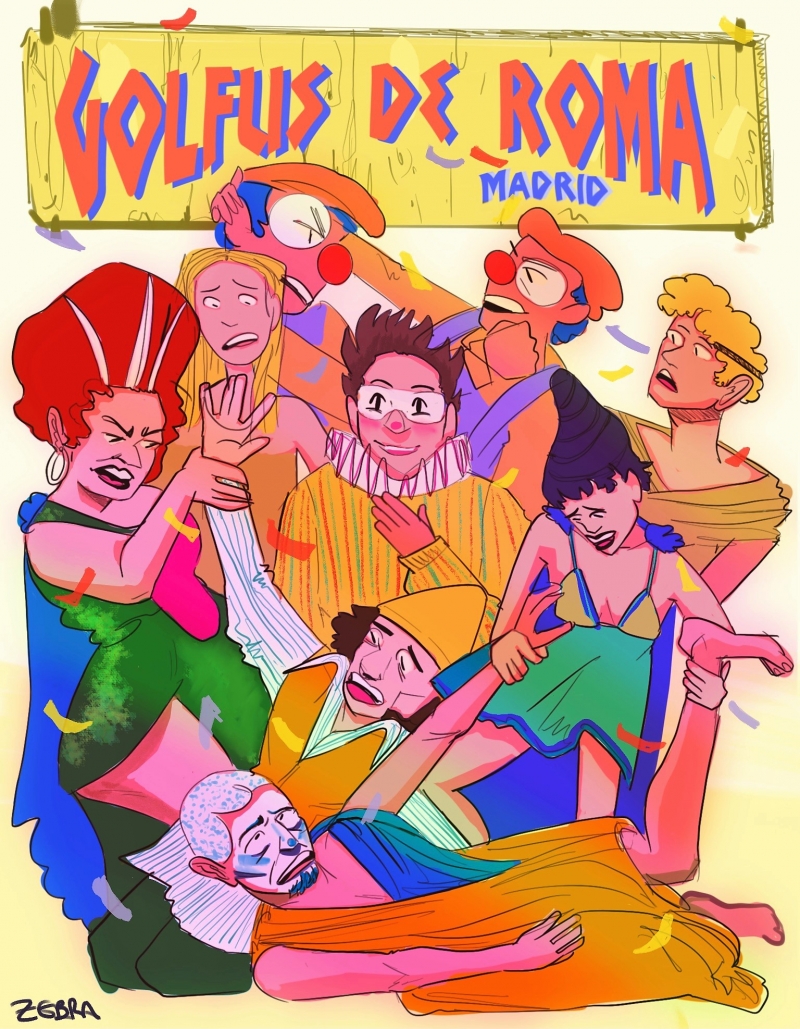 Pseudolus, un esclavo irreverente, intenta conseguir su libertad con ayudando a Eros, el hijo de su amo, a ganarse el amor de Phillia. Pero hay un problema... o dos: Filia pertenece a M. Lycus quien, a su vez, la ha vendido al general Miles Gloriosus, y ninguno de los dos está dispuesto a renunciar a ella.
GOLFUS DE ROMA (A FUNNY THING HAPPENED ON THE WAY TO THE FORUM), es un clásico de Stephen Sondheim con libreto de Burt Shevelove y Larry Gelbart crea el vehículo perfecto para que las escenas más locas y las situaciones más absurdas se mezclen con las excelentes canciones del legendario Sondheim.
Galardonado con 6 premios Tony, incluyendo Mejor musical, esta comedia de enredo es uno de los títulos más icónicos del género.
Aquí podrás encontrar más información y entradas para el musical, que está disponible hasta finales de noviembre.