¡Feliz Cumpleaños, Phillipa Soo!
Hoy es el cumpleaños de la cantante y, para celebrarlo, recopilamos algunas de sus actuaciones más destacadas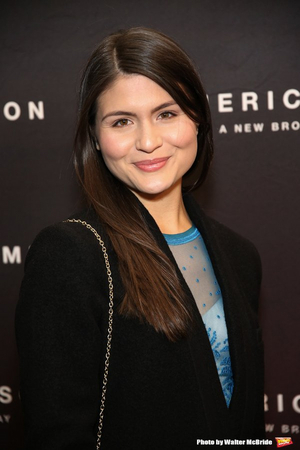 UN DÍA COMO HOY, en 1990, nacía la cantante y actriz estadounidense Phillipa Soo. Por ello, y para celebrarlo, haremos un breve repaso de su biografía y veremos algunas de sus actuaciones más icónicas en Broadway.
Phillipa Soo se graduó en la Escuela Juilliard, y fue escogida para interpretar a Natasha en el musical NATASHA, PIERRE & THE GREAT COMET OF 1812 de Dave Malloy, basado en la novela de Leo Tolstoy GUERRA Y PAZ, en el Off-Broadway (2012). En una de sus actuaciones, el director Thomas Kail y el compositor Lin-Manuel Miranda le propusieron leer en 2014 la primera versión del musical HAMILTON en el papel de Eliza Schuyler, por lo que acabó interpretando el papel tanto en la versión Off-Broadway como en la de Broadway en el Teatro Richard Rodgers (2015).
Por su actuación en NATASHA fue nominada a los premios Drama League y Lucille Lortel, mientras que por su papel en HAMILTON fue nominada al Premio Tony, y un premio Grammy al Mejor Álbum de Musical.
En 2016, fue escogida para ponerse en la piel de Amélie Poulain en AMÉLIE, la versión musical de la película homónima, y nos regaló números tan bonitos como éste:
Más recientemente, ha aparecido como Rebecca en THE PARISIAN WOMAN en Broadway (2017).