AUDIO: Escucha el opening de la película de IN THE HEIGHTS
Ya está disponible el tema inicial de EN UN BARRIO DE NUEVA YORK (IN THE HEIGHTS), la película que se estrenará el 11 de junio en cines y en HBO MAX USA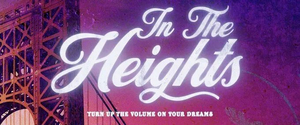 Ya podemos escuchar el tema principal de EN UN BARRIO DE NUEVA YORK, la película dirigida por Jon M. Chu y basada en el musical IN THE HEIGHTS de Lin-Manuel Miranda, que se estrenará en cines y en HBO MAX USA el próximo 11 de junio, y en España el 18 de junio.
La BSO original de la película estará disponible el mismo día 11 de junio, editada por Atlantic Records.
Protagonizada por Anthony Ramos, Leslie Grace y Melissa Barrera, entre otros, IN THE HEIGHTS narra la historia del dueño de una tienda en Washington Heights, un barrio de inmigrantes latinoamericanos en Nueva York, que está pensando en cerrar su negocio y en retirarse a la República Dominicana tras heredar la herencia de su abuela, en un contexto de creciente gentrificación del barrio. Los personajes de sus calles tendrán que escoger entre luchar por sus sueños, o quedarse y salvar lo que queda del barrio.
La canción "In the Heights" no sólo se puede escuchar a través de Youtube, sino que se puede descargar en las principales aplicaciones utilizando el siguiente enlace: https://intheheights.lnk.to/ITHsingleID
Aprovechando la ocasión, ya que hoy celebramos Sant Jordi y el Día del Libro, desde Broadwayworld Spain queremos recomendaros dos libros que tienen que ver con este musical.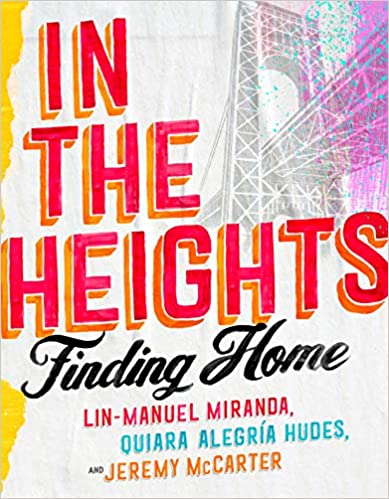 El primero es IN THE HEIGHTS, FINDING HOME, de Lin-Manuel Miranda, Quiara Alegría Hudes y Jeremy McCarter, un libro en el que sus autores explican todos los detalles sobre la creación de la película.
Y el segundo es MY BROKEN LANGUAGE, de Quiara Alegría Hudes, guionista de la película y autora del libreto de la versión teatral, que habla sobre sus orígenes, sobre las mujeres más importantes de su vida, y sobre su tradición latina.
¡Feliz día a todo el mundo!