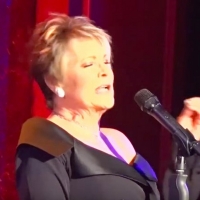 by Stage Tube - Mar 28, 2020
Feinstein's/54 Below has released a new flashback video of Lorna Luft performing 'The Man That Got Away.'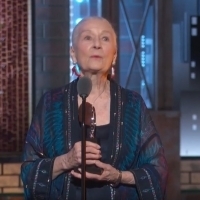 by Stage Tube - Jun 9, 2019
Rosemary Harris won her first Tony Award nearly 55 years ago in THE LION IN WINTER, now starring in the Lincoln Center Broadway revival of MY FAIR LADY, at the 73rd Annual Tony Awards, she received a 2019 Lifetime Achievement Award. Watch her accept the award here.
by BroadwayWorld TV - Jun 23, 2016
It's been 77 years since Judy Garland made Harold Arlen and Yip Harburg's 'Somewhere Over the Rainbow' forever famous. Just last night, her daughter, Lorna Luft, brought the beloved song back to life (something she has never done before now) at Feinstein's/54 Below, in a moving tribute to Stonewall, Orlando, and of course, her late mother. Check out the entire, emotional performance below!