by - Sep 21, 2015
Actress Emma Roberts is no stranger to horror TV, having played a witch on "American Horror Story" for the past two years.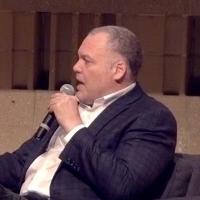 by Backstage With Richard Ridge - May 5, 2013
Screen Actors Guild Foundation and Broadway World have partnered for an inaugural filmed Conversations Q&A series to recognize and celebrate the vibrant theatre community in New York City and the union actors who aspire to have a career on the stage and screen. The most recent event was a two hour career conversation with Vincent D'Onofrio moderated by Broadway World's own Richard Ridge, and you can check out highlights from the discussion below!