The Performers - 2012 - Broadway
THE PERFORMERS is a romantic comedy about two high school friends (Cheyenne Jackson and Daniel Breaker) -- and the women in their lives (Ari Graynor and an actress to be announced) -- who reconnect at the Adult Film Awards in Las Vegas. When the night takes an unexpected turn and relationships are threatened, Chuck Wood (Henry Winkler), the hardest-working man in the business, steps in to lend a hand. Sex, love and Barry Manilow intersect in this comedy about the ups and downs and ins and outs of love.
Photo preview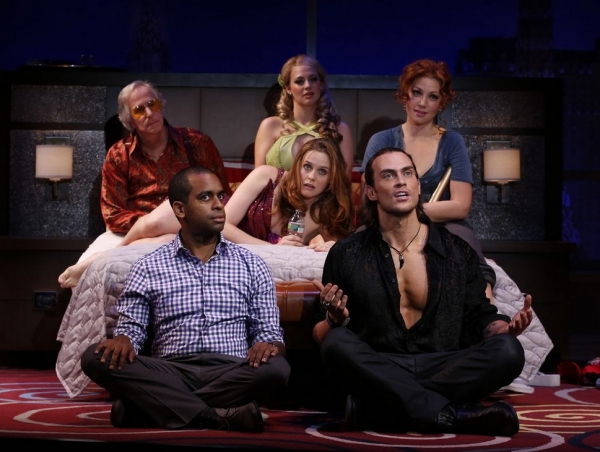 Featured Reviews For The Performers
'The Performers': Love and porn in Las Vegas - USA Today
For all the under-served talent in Broadway's The Performers (* *½ out of four), the production boasts one indisputable stroke of casting genius. In David West Read's new play, which opened Wednesday at the Longacre Theatre, Henry Winkler appears as Chuck Wood, an aging porn star given to crowing about his, um, sizable credentials. Thus the actor who, as Fonzie on the '70s TV smash Happy Days, defined effortless cool for a generation of pre-adolescents turns up as a has-been stud trying way too hard to sustain his youthful glory.'
XXX 'Performers' flaccid - NY Post
David West Read seems to think that setting his Broadway debut, "The Performers," in the world of porn is hilarious in and of itself. So the show never bothers with anything besides raunchy wisecracks that get less and less funny as the evening wears on. Thank God the production features a spot-on cast that includes Henry Winkler, Cheyenne Jackson and Alicia Silverstone.
The Performers Broadway Cast